Luke Jamieson on how gamification changed the game at First State Super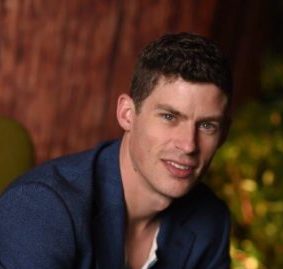 Luke Jamieson has never been afraid to challenge the status quo. His career habit of innovation has made a real impact on customer and employee engagement, resulting in multiple global awards. In this exclusive interview, we chat to Luke about his positively disruptive initiatives at First State Super. 
You've abandoned traditional contact centre metrics at First State Super. Can you share why you did this and what the impacts have been?
I wouldn't say we've "abandoned" them but I'd definitely say we've tried to "rethink" contact centre metrics. There will always be certain metrics that we use as key indicators that help us operate and strive for a better member experience. What we've abandoned is setting Key Performance Indicators for agents that they cannot control like Average Handle Time (AHT) and Grade of Service (GOS). We believe agents should only be measured on what they can control, like the quality of service that they provide, and the value that delivers for our members.
One metric I'm particularly passionate about is how we measure quality. It blows my mind how many contact centres measure quality as a box ticking exercise. It usually looks something like this: you start with 100% and can only lose from there, you lose marks for things such as saying 'um' or 'using jargon' and of course throughout the call you have to tick the arbitrary items like; say the correct greeting, say the customer's name 3 times, and an industry favourite, the offering of further assistance at the end of the call.
Now I'm not saying that the process is entirely wrong however more often than not the way the method of measurement is calculated is not all that mathematically sound. This leads to either setting agents up to fail, or worse, setting up low standards that lead us to think we are providing a great service to customers.
When we set up our new quality programme I was determined not to have a binary pass/fail on quality and more importantly I did not want us to be the ones determining what was important to our members. We started with all the data and verbatim feedback that members had given us through our post-contact surveys over time and we found five main drivers of satisfaction. First contact resolution, (be) Informative, (be) Relatable, (make it) Simple and Timely which we have aptly named our FIRST framework. We then tested out what happened if we measured and focused solely on those five key drivers. The results were instantaneous but not just with member satisfaction, which was our primary focus. We also started to see a lift in employee engagement. When we looked into this further, we discovered that our people felt they were adding value and that their roles were aligned to the company values.
Once we saw these results we set about having a platform built around this new framework to support our success and measure outcomes. Some of the cool and innovative things about this were that we set out to have no numerical scores for agents, to have the feedback from members delivered back to agents directly, to provide a 360 degree view of the interaction as well as gamifying the whole process.  So if you've ever wondered if companies actually do anything with the information that gets filled in on a post contact survey, then the answer in our case is a resounding 'yes'.
What is your philosophy on innovation and how do you think the Australian contact centre industry performs in this area?
I have been lucky enough to travel the world to visit other contact centres through study and and a result of some of the accolades my teams and I have won. I was honoured to be asked to judge the 2014 ICMI Global Contact Centre awards after my centre won the award the year before and through that process I was able to see the best of the best contact centres from around the globe. What surprised me was that Australia really stacked up when it came to innovation. When we think of innovation our minds often go to brands like Google, Amazon and in turn America and it's true. There is some incredible technology coming from there in the contact centre space. Just look up Google Duplex and you'll know what I mean, but innovation does not only come in the form of technology. It doesn't need to be a tech solution, it might just be questioning a process and flipping it on its head. Sometimes you go back to the old process, sometimes the new process works better and sometimes you nurture it, expand it, build a shiny platform around it. The shiny platform is much easier to show off and proclaim being innovative but innovation can be small and quiet and still improve the lives of our teams and our members.
I often say to my team, "it's not how smart, creative or innovative you are, it's how you are smart, creative and innovative".
We are all innovative in our own way. I see people being creative in Excel which is probably not a tool you associate with creativity but the truth is you don't need to draw or be good with a paint brush to be deemed creative. What I realised when I judged the ICMI Global Contact Centre awards was Australia has a rightful place on the global stage when it comes to innovation in the contact centre space.
When I think about my own innovation inspiration, I don't tend to turn to the household names. Google or Apple come out with amazing things all the time and seem to be a constant point of reference as the benchmark to aspire to. They create something amazing and we all say "wow, we should do it that way" and then deem it best practice. Instead of aspiring to do best practice I aspire to create best practice which might mean doing something that has never been done. That way it is a custom fit for the environment I work. 
I love that Australia has a rich history in innovation.  For a start, we are a long way from the rest of the world and needed to be creative problem solvers. As the world gets smaller every day we need to be careful not to lose that inventive spirit and simply become fast followers. Tapping into that DNA and our incredibly diverse and unique culture will continue to serve us well on the world platform of innovation.
When I look around at contact centres here in Australia I see a hunger to be better. I see and hear of new and creative ways companies are trying to connect better with their customers. I think we will continue to see more of this as companies insource their contact centres. I have seen a real trend in this and I believe it is driven by companies wanting to own the customer experience and control it more and this is now being made possible due to cloud contact centres. Setting up a contact centre used to be a very expensive exercise with a need for lots of flashing lights infrastructure and support. That is quickly becoming a thing of the past.
What is the innovation you are most proud of, and why?
I'd be lying if I didn't say I'm proud of all of them because each one inspires the next, but a recent innovation that I'm proud of is the gamification of the KPIs within the First State Super Service Centre. It's been a huge success from both a performance and engagement perspective but that is not the only reason for being proud of it. The other reason is that I have tried to do it before and it failed miserably.  Not in a big burning plane crash kind of a way, more a trying to light a wet candle scenario. I recall the conversation I had with one of my former executives on my last day in the company. An amazing boss by the way, and we still stay in contact to this day, we had achieved so much together but I can remember their words clear as day "Now when you go to your next job you can't replicate anything you did here but that gamification thing… you can take that." 
The main reason it failed is I forgot one of the major rules of success – make sure you deliver the WIFM (What's In It For Me?). I thought I had engaged everyone by getting their involvement throughout the process but I never explained what the benefits would be. In fact, I might have forgotten to define that all together. I was caught up in the idea and not the outcomes it was going to deliver.
After that I was pretty determined to try again when the time and place was right and I'm glad I did because it really is an incredible way to reimagine and excite KPI's which on any other day can be so boring. I have to give credit to my team because when I floated the concept they asked with enthusiasm "have you done this before?" To which I replied "yes and it failed". After the shocked looks went away they just rolled up their sleeves and got on with making it a reality.  We started with the delivery of the 'what's in it for me' factor. It was such a great project because not only is it actually fun it also costs next to nothing to do and you find out about the many hidden talents within the team that go beyond their day-to-day roles.
You have won so many awards locally and globally – what do you believe are the main ingredients of your professional success?
I think back to when I took my first phone call. I had just moved from Sydney and left a reasonably well paid graphic design and sales role. At the time I just needed a job as I transitioned to Melbourne and got myself established. I had no intention of staying long in a call centre role, it came with such a stigma and I wanted to be creative. I remember my finger shaking as it lowered to push the answer button. Had you told me then that I was about to hit the button that would set the wheels in motion for a wonderful, creative, challenging and successful career that would take me around the world then I would have probably laughed at you. Fifteen years on I don't regret taking that first phone call nor will I ever forget it. I had landed in an industry that allowed me to find a new way of being creative and innovative. I saw a world that had been done a certain way for a long time that I thought could be done differently and that was (and still is) ready for disruption.
Ever since I was a kid I would pull things apart to figure out how they worked. If I couldn't put it back together I would repurpose it, turn it into a mobile, glue bits'n'bobs together to make crazy robots, machines or figurines. I had an insatiable desire to learn how things work and I still do today. I'm a DIY fanatic and will try to do most things after a quick lesson from YouTube. Yes sometimes I have to get in a tradie to fix my failed attempts but that is one of the ingredients that that has helped fuel my success. Know when to try something and be ok to fail at it. I think that "give it a crack" attitude has helped me a lot. When I look to successful people I see a similar trait. They find stuff that needs doing and they do it. Even if they don't 100% know how, they give it a go.

I realised though that to make change, innovation and hopefully success on scale you need to create an environment that allows everyone you lead, and to feel psychologically safe to fail. So empowering and trusting people is probably one of the biggest ingredients. This is even more important after they have messed something up.
I'll share a quick story about what I mean by that. Once upon a time I was actually an apprentice baker and pastry chef and I remember messing up a big batch of meat pies. I thought I'd get in a bit of trouble but instead the head pastry chef told me an anecdote about a pilot who let his new apprentice fill up the oil of his stunt plane. Upon attempting a loop-the-loop the plane stalled because it had the wrong oil in it. The pilot ejected and the pilot made his way back to the hanger where the apprentice had already packed his things in anticipation of being fired. The Pilot instead of firing him said "from now on you are in charge of filling my oil" to which the apprentice asked why. The pilot replied by saying "because now that you know what can go wrong you won't ever make that mistake again. Who then would be better to trust?" The head pastry chef then looked at me and told me same applies here. Tomorrow you're in charge of meat pies. Immediately he had created an environment of learning and psychological safety for me. I have tried to apply the same lesson in my career for those who I have the privilege of leading. First State Super is a big believer and great example of that sort of environment and I think that some of the cool innovation coming out of the fund is as a result of that.