Contact Centre
Australian Call Centre Outsourcers – How to Pick the Best Provider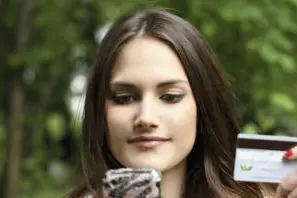 Call centres are a hard slog – there's specialised technology, increasing consumer expectations for 24×7 service, recruitment and retention of staff in a tight labour market…the list goes on. So it's no wonder call centre outsourcing is the chosen strategy of many businesses.
But most people don't know where or how to find the right partner, whether to go for a local call centre or an overseas one, let alone the benchmark for what call centre outsourcing in Australia costs. Here are my tips, having spent 25 years in the industry in 5 countries.
Jump to the topic you're most interested in:
Contact Centre Location – Australia or offshore?
One of the first things to think about is location. There are contact centres in Australia, as well as overseas call centres. Do you really need a local Australian call centre service down the road, or could the calls equally be handled from another state or country at a significantly lower cost?  There is no one size fits all.  Some companies are willing to pay a premium price for a CBD location next door, others value the cost advantages of offshore (up to 50%) above all else, and yet others appreciate the flexibility of a home agent workforce.
Factors which should drive your decision on where to run your contact centre from include: volume of calls, type of calls, skills required, language (if languages other than English are required), proximity (if important), complexity of calls, value of customers (high v. low-value), range of contact channels (for example, responding to emails and Facebook posts as well as managing phone calls), and of course cost.
While call centre outsourcing destinations like the Philippines and India were once the domain of big companies, they are now much more accessible to small and mid-sized businesses, since a number of outsourcers have established on-the-ground account management and sales offices, to make life easier and remove any language/cultural barriers across the miles.
Other offshore destinations which have become popular are Fiji and South Africa (please click on our audio map to hear the accent in call centres in these and other locations). Bear in mind the time zone of each location, and any impact that may have on staff, escalation procedures, and general lines of communication. Fiji is one to two hours ahead, and the Philippines two hours behind Australia, and South Africa is eight hours behind.
Few people also appreciate that 10-15% savings may be realised by outsourcing to regional towns in Australia or New Zealand, where foreign accents are rarely an issue. Outsourcing to New Zealand is known as "nearshoring", given the proximity to Australia (just as in the US, the Dominican Republic and Mexico are popular near-shore destinations.)
There are a small number of outsourced call centres in Australia which specialise purely in home-based agents, while since COVID-19, the majority of outsourcers operate a hybrid home working/physical call centre model.
Get the Ultimate Guide to Outsourcing
Pre-COVID, home workers were a little older than the average call centre agent in a bricks-and-mortar centre and this workforce maturity made them very suitable for certain types of work – for example, discussing financial services products with a customer (a millennial may not have first-hand experience of a mortgage) or fundraising for a charity. Home agents tend to stick at the job longer, which results in deeper knowledge and more operational stability. Home-based Australian call centre outsourcing employs a large percentage of women, such as return-to-work Mums who can only work during school hours. Insurance companies such as IAG and Suncorp made work flexibility central to their EVP (employee value proposition) long before the pandemic hit, and offering contact centre agents the flexibility to work from home is the perfect representation of this.
Strictly speaking, Australian call centres are defined as operations that take or make calls, however call centres is the vernacular for contact centres, which may manage emails and chats, not just calls. Having an Australian call centre is sometimes used by companies in advertising as a competitive differentiator. The most prominent example of this recently is Telstra, which moved its call centres all back onshore in 2022.
Call Centre Pricing
Both offshore and onshore call centre outsourcing providers in Australia charge for their services in a variety of ways, including a fully loaded hourly rate (agent attendance hour or "logged-in" hour), per minute, per call (based on an agreed estimate of average handle time), or per second (of talk time).
If you are outsourcing a lead generation or sales function, you may be charged per lead, per sale or per appointment, but many will not agree to this model without some historical data (such as proven conversion rates) or a paid pilot.  A pilot of three months with fixed fees is considered reasonable for both sides to assess results before negotiating a performance-based model.
Request pricing
For low-volume / after-hours call handling, a monthly retainer including a fixed number of calls, or minutes of talk time, may be quoted. Thereafter calls may be charged per minute – A$1.50 per minute, give or take 10%, is the approximate going rate in Australia for low volume work managed in a shared environment – that is, where the same agents are handling calls for multiple companies and are not dedicated to your account.
After-hours or telephone answering services can source phone numbers (such as a 1300, 1800 or vanity numbers) on your behalf, at attractive rates based on the volumes of their collective clients. They can also record in-queue and on-hold messages and manage the IVR (voice menu prompts).
It is common to link poor performance with an agreed penalty – for example, the outsourcer may place a small percentage of their monthly revenues at risk if they don't meet key performance indicators (KPIs) such as % of calls answered within a certain interval, or customer satisfaction ratings of the service experience.
There is also a trend towards outcome-based pricing for call centre services, which incentivises the outsourcer towards the client's desired outcome. Examples are:
Price per activation of a new customer, via an inbound sales call. Calls that do not result in sales closure are "free", so the outsourcer has to build conversion assumptions into their pricing model per activation.
Let's say your key metric is First Call Resolution (FCR). To incentivise the outsourcer towards achieving this, you might stipulate that you will not pay for more than two or three calls to resolve the same issue. Again, the outsourcer has to embed the risk inherent in achieving FCR in their pricing.
Research by Everest Group suggests 23% of large contact centre outsourcing contracts include some form of outcome-based pricing.
In order to provide you with accurate customer service outsourcing pricing, providers will ask you for historical call volumes monthly and by intra-day interval (eg. hour of day for each weekday) – if available. The pattern of call arrival times can have a significant impact on staffing and therefore cost. Other factors influencing price include:
Hours of operation
Agent skillset
Average call duration (call duration + after-call work is known as average handle time: AHT)
Overall volumes
KPIs – the more strenuous they are, the more risk the provider wears, which is reflected in the price
Languages required, if more than English.
In-language Call Centres as a Differentiator
It is worth noting that providing call centre services in languages other than English may result in real competitive differentiation and new revenue streams from ethnic communities (bearing in mind around 30% of people in Sydney and Melbourne don't speak English at home). If you don't have enough call volumes to justify bilingual agents, another option is to utilise a telephone interpreter service. The agent can conference in an interpreter (interpreter agencies typically service more than 100 languages) and create a three-way conversation with the customer. For common community languages, the time it takes to bring an interpreter online is often surprisingly short. Call centre outsourcing companies will train their agents in the "art" of using telephone interpreter services, with best practices such as speaking clearly and pausing every sentence or two to allow for interpretation. With information repeated in another language, the length of the call may be double or triple the average, and the cost commensurately higher…but this extra cost may be far outweighed by the value of being able to explain policies or terms in the customer's native language, avoiding costly misunderstandings, not to mention the customer's increased loyalty to brands which make the effort to provide services in their language.
Covid Impacts on Pricing
Covid triggered many businesses to try to renegotiate their pricing arrangements with outsourcers. While many outsourcers wanted to be accommodating while their clients faced hard times financially as a result of the pandemic, there is always a limit to satisfy a minimal acceptable profit margin. In other words, something has to give. Aside from just discounting, some creative ways outsourcers managed to reduce their price were:
taking on larger volumes of work so shared overhead could be amortised more effectively. Many clients had increased demand thanks to Covid, so they were able to put larger volumes on the negotiating table.
reduction of management layer and greater empowerment of team leader and frontline staff. By reducing the span of control of management roles to agent, outsourcers could reduce their wages cost.
reduction in real estate costs as employees worked from home, negating the need for as much office space
reduction in budget for team outings and on-site incentive activity
absorbing some risk based on outcomes, while reducing fixed costs
rapidly rolling out technology such as RPA (robotic process automation) and AI chatbots, replacing some humans with a "digital workforce"
conducting an honest review of operations to identify areas of "bloat"
getting commitment from clients to long-term contracts over which set-up fees could be absorbed. 
What is a typical hourly rate for Australian v offshore call centres?
A$50-A$65 is the hourly rate you should expect to pay in Australia for outsourced call centre services. This is a fully bundled rate which includes:
wages of frontline staff (which account for roughly half the cost)
wages of managerial and support staff
an allocation of cost for shared services like quality assurance, reporting, HR, IT and accounting
facilities and utilities
technology and telecommunications infrastructure
an allocation of account management costs (most likely you will have an account manager who also manages a number of other client relationships)
and of course a small profit for the outsourcer.
Companies that are new to outsourcing are often surprised that the hourly rate sounds expensive, because they make a false comparison against the frontline wages they are paying, and forget all the other cost elements involved. A back of the envelope calculation is to double the frontline wages to arrive at a rough estimate of what an outsourcer will charge you.
Request pricing
Offshore call centre hourly rates vary wildly but A$12-A$20 would be the most common range in countries like the Philippines or Fiji. It's a mistake, however, to think that you can ship work offshore and let it just run – there are hidden costs involved in managing the offshore partnership which include trips by your staff to the overseas location to ensure everyone is set up for success. When these "hidden" vendor management and travel costs are taken into account, savings are still significant, but unlikely to be more than 50%.
Hourly rates are the most common way for outsourcers to price their services.
Multi-channel Australian call centre outsourcing
These days call centres are called "contact centres" for a good reason: sales and service are no longer provided just in person or over the phone… there is an array of other contact channels such as web chat, apps, email, social media, video and SMS which can be equally managed by the same outsourcers, and actually enhance your service options.  Customer service outsourcing companies have the multi-channel customer contact technology in place so a small business does not need to spend time scoping, learning and investing in these platforms.
If you only have a small volume of calls, consider outsourcing some of the other channels – such as monitoring social media and quickly answering customer questions – to increase volumes and make the outsource partnership worthwhile for both sides.
What questions should you ask to find the best call centre for your needs?
Once you've identified a number of call centre providers to speak with, have a set list of questions prepared so you can compare answers and vendors apple to apple. Some high-level questions might include:
Provide an overview of the call centre location and facility
What are your areas of specialisation – work type or specific industry experience?
What is the make-up of your workforce – how many employees work there? Is there diversity in age, gender, experience? What is the ratio of permanent to casual staff? What is the catchment area like?
What is your recruitment process?
What is the annual staff attrition rate? (add in your definition of annual attrition or staff turnover)
What is your training process?
What technology powers your contact centre? Can we bring our own technology for your agents to use? eg. CRM system
What plans and systems are in place for business continuity and disasters? (eg. UPS, power generator)
Which channels can you support beyond phone? (eg. email, SMS)
How will your company adapt to changing call volumes? (seasonally or by the time of day and day of the week) How do you handle unexpected surges in volumes?
What sort of reports would I receive?
How would my account be managed?
How do you approach change requests?
What is the timeline from signing a contract to answering the first call, and key milestones along the way?
How do you normally charge clients?
What KPIs would you suggest are most applicable to my program? (if you have not predetermined the KPIs)
Do you have similar clients to my business?
Can you provide 2 or 3 client references?
If you're struggling to decide between two providers, having a conversation with client references can be the decider.
Nothing beats hearing from the horse's mouth what it's like to work with a provider, and what gaps or weaknesses to expect. I've seen many deals won based on slick sales pitches, but it's important to look beyond that, at the provider's actual capability in retaining clients and delivering against KPIs.
If it's physically possible to visit the centre before you sign a contract, that is ideal. But for small-scale needs, this is often not realistic, particularly if the operation is interstate or overseas. If the call centre is overseas, at a minimum ask to meet with their local Australian representative. It's imperative you get a "good vibe" from anyone representing the organisation you are thinking of partnering with.
If the need is large or strategic enough, you may want to consider formalising the process with a Request for Proposal (request a free Contact Centre Outsourcing RFP Template). About 40% of call centre or contact centre RFPs have a consultant attached to them, so consider whether you have the internal bandwidth and expertise, or whether you need to find an expert contact centre procurement consultant. The cost of the consultant is often quickly recouped as the consultant will be familiar with market rates and be able to guide you through an effective, well-informed negotiation.
One of the biggest mistakes you can make is pushing your chosen provider so hard on price that your account is barely profitable for them. It is a partnership, after all, and every business has to make a reasonable margin. If the price is agreed at single digit margins, don't be surprised if your business is not treated as the highest priority, or whether cracks appear in performance as a result of the vendor having to take shortcuts to break even.
The Champion-Challenger Model
Outsourcing does not have to be an all or nothing approach. You may wish to keep some contact centre activity in-house, and outsource some. One of the main reasons people adopt this champion-challenger approach is benchmarking: they look to see if their internal performance is in fact on par, and give the outsourcer the challenge to better it. If the outsourcer rises to the challenge, they are often the beneficiary of larger volumes. This is obviously a lower risk proposition to outsourcing a contact centre wholesale.
What if I'm not sure exactly what solution I need?
Outsourcers will typically provide a consultative approach to help you craft the best solution for your needs. A good sales person is trained to guide you through the options. For larger engagements, outsourcers will bring in a solution design specialist and various subject matter experts. Sometimes this is a free value-add, sometimes a paid consulting service, depending on complexity.
There have also been instances of companies sending out a "Request for Solution" (RFS) rather than the more traditional RFP (Request for Proposal) or RFQ (Request for Quotation). Rather than be prescriptive about what you need, an RFS gives you the opportunity to explain to the outsourcer your challenges, goals and desired outcomes, then let them design the solution that is best suited. Don't assume you know it all – call centres are the outsourcer's core business, and they may have ideas you've never considered.
Where do I find a good contact centre?
There are around 100 outsourced Australian contact centre providers alone, and they come in all shapes and sizes! It can be a frustrating and time-consuming task wading through a list of all of them to find the right one(s) for you.  Most have a core competency in a particular niche – for example, some focus on B2B lead generation, others are specialists in direct response TV, and yet others offer 24×7 customer service, with a shared pool of agents for after-hours work.
If you choose a provider where there is a mismatch between your needs and their core offering, it can be a recipe for problems.
The landscape is also constantly evolving, with numerous cases of acquisition, liquidation and consolidation occurring over the last four years in particular.
Search engines and directories are simply not an effective tool to hone in on the best-fit call centre providers to meet your specific needs. At Matchboard, we instantly match your needs with a shortlist of call centres, ready to help!  If you're ready to look at options for Australian call centres or offshore outsourcing, start here.
Find outsourcers
Related content
The Contact Centre Industry's Best-Kept Secret