South Africa spells success for outsourcing contact centre, digital and analytics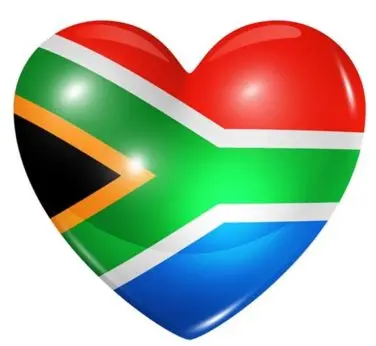 Bucking global industry trends, South Africa is enjoying 22% annual growth in business process outsourcing – that's three times more than India or the Philippines. After the UK, Australia is the biggest international market fuelling this growth, accounting for an astonishing 15% share of jobs created. And there are some compelling reasons why big brands such as IAG, Hollard, Foxtel, iiNet, Qantas, youi, and Auto & General are choosing South Africa as a place to serve their Australian customers for select services.
Available talent
South Africa has a large neutral English accented workforce, consisting of millions of native and near-native English speakers. (English is an official language of the country.) The accent is easily understood by Australians, which is a key contributor to the quality of customer experience in a South African contact centre.
With a British colonial heritage, Australia and South Africa also enjoy many commonalities, from cricket and rugby to the system of government and similar climate. Both countries have huge tourist industries and major cities are very cosmopolitan. What all this means is that when speaking with Australian customers, South Africans have a frame of reference and cultural affinity that enhances the customer experience.
High unemployment and high levels of education – more than two million South Africans have a university degree or diploma – is also an attractive combination for companies looking to outsource.
South Africa is a global innovator in "impact sourcing" – the practice of training and recruiting unemployed high school graduates. This provides a rich opportunity for scaling the workforce to meet the high-volume needs of large corporates.
Beyond contact centre outsourcing, South Africa offers a highly skilled workforce in niche areas such as healthcare – there are more than 250,000 doctors, nurses and paramedics. And for companies looking to outsource complex financial services work, it's noteworthy that there are eight times as many actuaries in South Africa as there are in India.
Value for money
One of the reasons Australia – even more than the UK or US – is such a perfect target for offshore vendors in general is that Australia is the most expensive country in the world to operate a contact centre.
While wages in South Africa are around 60% lower than Australia, the overall operating cost, taking into account overheads, is typically 30-40% lower. This makes it more expensive than rival destinations such as India, the Philippines and Fiji, however South Africa does not compete on "cheap labour". Rather, South Africa competes on value for money, which includes an attractive cost proposition but more importantly, superior outcomes (for example, better sales conversions) and customer experience (for example, higher Net Promoter Score).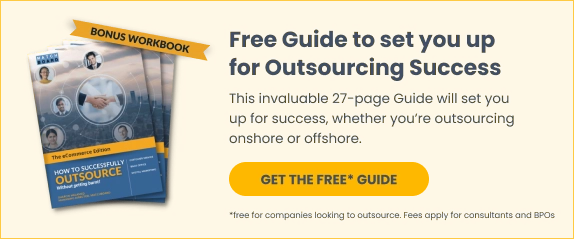 High quality standards
In today's world of extreme competition and customer churn in so many industries, quality of service is key to customer loyalty and advocacy. The global ISO standard for contact centres (ISO 18295) was developed in South Africa, and the quality monitoring segment of the BPO industry is flourishing in its own right.
South Africa has some of the most stringent regulations and standards in the world in the financial services sector – for example, they are a global leader in auditing standards.
In light of the Royal Commission into this sector in Australia, South Africa represents low risk when benchmarked against other destinations.
Moving up the value chain
Having firmly established its reputation for excellence in phone-based outsourced call centre work, South African vendors have moved up the value chain to offer next generation services such as digital, multi-channel contact centres incorporating high levels of automation and analytics; legal, financial, and healthcare services.
Analytics services are in high demand in 2020 and there is a choice of vendors in South Africa. Examples of offerings are:
speech analytics, to extract customer insights and call drivers, and track agent performance and compliance
social media analytics
prediction models and algorithms to determine customer behaviour and optimal calling times.
South Africa has also carved out a niche for video-based English-language tutoring to massive Asian markets such as China and Japan.
Innovation in pricing
South African vendors are also innovating with blended service offerings and unique pricing models. For example, one vendor offers a combined digital marketing + call centre bundle for customer acquisition – leads are generated through marketing online and sales are closed by calling those inbound leads. The vendor absorbs part or all of the financial risk, with a performance model – per lead or per sale price. Request info
This type of pricing innovation around outcomes is what the industry is crying out for, and South Africa is leading the way.
The bottom line
As testimony to the strength of South Africa's value proposition for global business services, South Africa was twice voted GSA Offshoring Destination of the Year (2016, 2018), and in 2020 number two BPO location in the Front Office BPO Omnibus Survey.
Whether you're based in Sydney or Perth, there are direct flights to South Africa on leading world airlines. South African industry executives report anecdotally that once they get international companies to visit and experience the business environment and see the quality of the workforce first hand, these companies inevitably push the button on outsourcing to South Africa.
It could be said that no BPO industry can flourish at scale without government support. The South African government is extremely supportive of the BPO industry, and offers cash incentives to encourage employment growth – whether that's in Johannesburg, Pretoria, Durban, Cape Town, East London or Port Elizabeth!