Three keys to an effective B2B Customer Experience strategy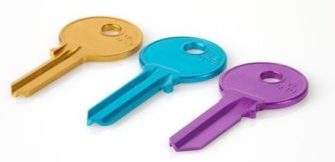 By the year 2020, customer experience will overtake price and product as the brand differentiator among buyers, according to Walker.  The same survey shows that 86% of buyers will pay more for a product or solution based on customer experience. 
With CX being of most importance to buyers, it's perhaps a surprise that, according to an Adobe/Econsultancy study, a mere 20% of B2B organisations have stated that customer experience is the "single most exciting opportunity" for them in 2019.
Customer experience continues to lag in many B2B organisations, but those who've made it a critical point of focus have seen greater success than their peers and are using it as a competitive differentiator.  With this in mind, here are three things B2B leaders can do to begin delivering an exceptional experience to their customers.
Document the end-to-end Customer Journey
Many organisations define what they determine is their customer journey.  Most often this is a series of a few over simplified steps they have outlined that begins with brand awareness and engagement, includes a buying process (which in any typical B2B scenario has multiple steps of its own), a post-purchase step and typically ends with renewal.  While this approach is far better than nothing, this limited view of a customer journey severely understates the journey of a typical B2B customer.
There are two main reasons that B2B companies do not have clear vision into the end-to-end customer lifecycle:
They map out the customer journey without speaking to their customers
They are not data driven.
In order to properly define and document the customer journey, B2B professionals must get input from their customers.  It seems so obvious, yet it's rarely done.  Anything less is a guess at best.
Additionally, with all of the data that is collected on customers, B2B organisations need to marry the qualitative insights they get from speaking to their customers with the data they have, to properly identify each and every interaction they have with their customers. 
Once these steps are complete, businesses will find they have a true representation of the full customer journey. 
Start with your Employees
One of the most overlooked steps in developing and implementing a customer experience strategy is the employees of an organisation. All too often, executives begin a CX initiative with no understanding that customer experience actually begins with enabling, equipping and empowering employees to deliver that experience to the customer within their roles.
Any effective customer experience strategy must be rooted in the brand value and promise of a company which will be carried out by its employees.  If the employees are unaware of that promise and value, then CX will simply become a slogan that fails to translate to customers.
Every employee must be enabled, which begins with an education on the brand mission and value and how their role is key to delivering that to customers. They must then be equipped with a holistic view of the customer and the right tools to deliver the desired experience.  Lastly, it is up to management to empower the employees to do what is right for the customer as the situation dictates.  In essence, trust the training that has been provided and encourage employees to do what is right.
If companies are not willing to start with their employees on the formation of customer experience, they will continue to struggle to see the return on investment.
Take a long-term approach
A B2B CX leader recently lamented, "our executives do not get it, we just cannot say we are going to deliver CX and then make it happen.  This is a long-term change management initiative."
He could not have been more accurate and B2B organisations would do well to understand that creating a culture of customer service is indeed a change management initiative that does not happen overnight.
Just ensuring employees have the proper training and tools is a time-consuming endeavour.  Once that is complete, the likelihood that each department will have to make changes to their process and approach is quite high… and this takes time.
B2B executives would do well to establish a long-term plan for the development and implementation of customer experience and include key milestones with dates so they are able to track the progress.  Once the foundation is completed, they need to know the journey is always a work in progress which requires continual measurement and optimisation.
As Ashley Friedlein, founder of Econsultancy rightly stated, "customer experience is perhaps as much a mindset and business philosophy as a discipline."
B2B organisations need to take great care to deliver an exceptional experience to their customers and this is no easy task.  However, ignoring it is a big risk as B2B customers are more demanding and have more choices than ever.  By focusing on some core areas and involving customers in the approach, companies can start down the road of implementation and begin to reap the rewards of being customer centric.