What we do
Jump to Guiding Principles
Jump to Management Expertise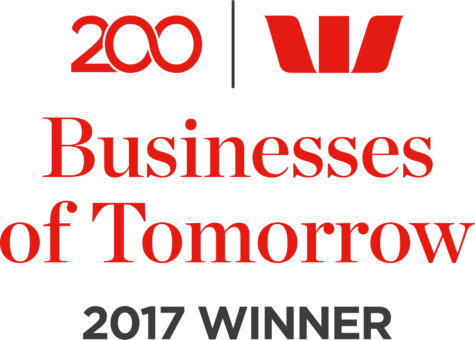 Matchboard simplifies the way companies find new suppliers, and suppliers find new clients.  We are the business world's answer to online dating, matching the market for hundreds of products and services which help you acquire and service customers.  
No matter how you interact with your customers – through contact centres, the web, apps, bots, social media, video or in person – Matchboard finds you the best solutions for your needs, using our award-winning matching technology.
Multi-Award Winner
Matchboard has won many accolades for its innovation, including:
Solution for a business problem
Nearly every company is interested in smart ways to acquire and service customers, yet where do you turn when there are thousands of suppliers to help? Companies of all sizes struggle to keep track of who's who in the market, with most resorting to surfing the Net or "asking around". Unfortunately this is often a time-consuming, frustrating process, which can be pretty hit-or-miss.  Now there is a faster, simpler way to source key suppliers for your business, and it won't cost you anything.
Using Matchboard's free online tool, you can enter your needs and connect with the best companies to meet them. Unlike a search engine, which just queries key words, and often generates irrelevant, unreliable results, the Matchboard engine interprets needs, through targeted, concise questionnaires.  These needs are queried against a database of suppliers' capability, capacity, experience, locations and target market, generating an accurate shortlist of quality suppliers ready to assist.
Matchboard finds you the best-fit suppliers whether you're sourcing new: 
We quality check every request before connecting buyers with suppliers for information, quotations and proposals.  It's a win-win for both sides: suppliers receive highly qualified sales leads for immediate actioning; buyers need not waste time researching the market and finding reputable suppliers, sometimes at short notice.
Whether as part of a strategic procurement, or for quick turn-around tactical support, Matchboard meets the sourcing needs of small, medium and large businesses.
Guiding Principles
Simplicity
Simplicity is a principle which Matchboard abides by in every aspect of its business.  Matchboard simplifies the process for suppliers to find new business, and simplifies the process for companies to find new suppliers.  Our buyer questionnaires are concise and should take no more than a few minutes to complete.  We trust you'll find our website easy to use!
Integrity
Integrity defines Matchboard's value proposition:  we do not favour any suppliers within our database, and use an objective data-matching process to shortlist suitable suppliers to match business needs. We pride ourselves on always representing the best interests of the clients who use our matching service.
Passion
Passion for successful "business matchmaking" is what makes us tick – we get a thrill out of finding the best solutions for companies' needs and creating a more effective buyer / supplier marketplace.  We are passionate about reducing the time people waste in looking for the right suppliers, and the frustration and cost of ill-informed purchasing decisions.
Knowledge
Knowledge of the supplier marketplace is key to our ability to match companies successfully.   We are able to keep track of suppliers' offerings, locations, strengths and contact points through our information-rich online Supplier Profiles.  On a daily basis, we communicate with suppliers and closely monitor movements in the market.
Management Expertise
One of the key strengths of Matchboard is the expertise, skills and network of its management and agile workforce. With decades of experience at leading sales, service and outsourcing companies in Australia, the U.S., Israel and Japan, our team has an intimate knowledge of both the supplier and client perspective. We are used to working with companies of all sizes, across industries as diverse as retail, communications, utilities, insurance, banking, travel and Government. We have practical experience in identifying the best suppliers to enhance customer sales, service and back office operations, whether in an in-house or outsourced environment.
Sharon Melamed – Managing Director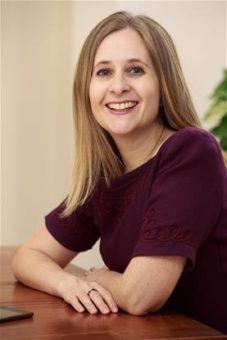 Sharon Melamed is Matchboard's Founder and Managing Director and a digital entrepreneur with 25 years' experience in sales, service and outsourcing. As the founder of two B2B matching businesses in Australia, Matchboard and FindaConsultant, she's helped more than 4,000 companies find solutions for their customer needs – earning her the title of "The Matchmaker" in local media.
In 2016, supported by the Federal Government's Export Market Development Grant, she led Matchboard's expansion to the UK under the brand AboutMatch.
Having lived and worked in five continents, Sharon speaks several languages, is an accredited translator in Japanese and German, and holds a double honours degree from the University of Sydney. In 2020, she was appointed to the Industry Advisory Board of the University of Sydney School of Computer Science.
In 2013, LinkedIn awarded Sharon Power Profile status for having one of the 50 most viewed profiles in Australia. In 2018, she was named Suncorp Innovator of the Year and one of Australia's Top 10 Woman Entrepreneurs. In 2019, Sharon won Entrepreneur of the Year in the ARN Women in ICT Awards, and in 2021 won the Innovation category. Most recently Sharon was named one of the Top 50 Small Business Leaders in Australia and finalist in the Entrepreneur of the Year category in The CEO Magazine's 2021 Executive of the Year Awards.

 Connect with Sharon