Contact Centres in Australia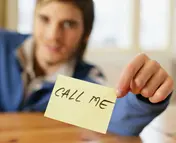 There are thousands of Australian call centre service options, but if you are outsourcing, finding the right one to meet your needs is not as difficult as you may think, thanks to powerful matching technology which queries your needs against a database of call centres serving the Australian market. Matchboard has collated information about each supplier ranging from locations, service offerings, seat capacity and industry specialisation right through to key differentiators and client references.  It's simply a case of following a wizard which takes just 1 minute to complete, generating a shortlist of the most suitable companies in Australia to support your organisation's needs.
The Contact Centre landscape in Australia
Analysts estimate there are up to 300,000 people employed in Australian contact centres, of which 70 to 75% are in-house and the rest outsourced. Outsourcing is on the rise, however, the growth area of outsourcing since COVID-19 is onshore, as offshore destinations have struggled to mobilise their workforce under lockdown.  In 2020, Telstra's CEO announced all inbound customer service calls will be handled from Australia by 2022, leaving offshore providers to manage digital interactions. This plan indeed became reality. Nevertheless at the small business end of the market, offshoring can be a question of survival, with cashflow not permitting a local solution. Thankfully many offshore call centres have set up sales and account management functions on the ground in Australia.
It is estimated that Australian businesses outsource around 100,000 call centre and back office processing roles offshore, of which telcos and energy retailers account for the biggest slice.
There is only a handful of Australian outsourcers with more than 1000 seats domestically – the so-called "Tier 1s". These companies typically deal with mid to large enterprise and Government clients, with not many having a business model which supports small business.  They may offer the additional assurance of industry accreditations such as ISO, COPC and PCI.  
Boutique outsourcers often also target the top end of town, with deep specialisation in a specific industry or type of customer service.  For example there are outsourcers that only do financial services work (and therefore carry the appropriate financial services licences), and others that specialise in health advice hotlines, leveraging clinical decision support software. Small businesses are generally best served by small generalist call centre outsourcers who are flexible in running ad hoc or one-off campaigns, and have low thresholds in terms of minimum commitments or volumes.
While the market for outsourced call centres is highly competitive, there are certain pockets which are underserved. For example, a company looking for 24×7 service with only tiny volumes during the night might have less than a handful of quality options to solicit a proposal from. There is also a gap in the market in terms of options for outsourced multilingual contact centre work. Given 30% of Australians speak a language other than English at home, this a huge opportunity for companies wanting to differentiate with in-language service. Offering customers a dedicated number or IVR option where they can speak to an agent in their native language has a proven benefit, including increase in customer advocacy, loyalty and sales conversion. Voice AI can pick up some of the slack here, as it can be deployed in multiple languages at low cost.
How many call centres are there in Australia?
There are thousands of contact centres in Australia: estimates range from 2,000-6,000. The range is difficult to narrow due to the lack of market research of the industry since Covid-19.
Call centre companies in Sydney
Sydney may be the biggest city in Australia, but for call centre companies it is not the country's capital. This is probably due to the high rental costs and low unemployment rate. Nevertheless, in the call centre outsourcing arena, there are excellent options in Sydney. If you are looking for a call centre company in Sydney, the niche focus areas include:
B2B lead generation and sales in financial and other B2B services

customer care in health, education and government sectors

telefundraising 

telehealth

technical support.
Find Sydney call centre services companies
Call centres in Melbourne
The market for call centres in Melbourne has always been large thanks to many of the industry's outsource players being headquartered there. In addition to standard consumer sales and service, Melbourne inbound and outbound call centre services suppliers offer excellent coverage for 24×7 and after-hours needs and collections or debt recovery work. 
Not far from Melbourne are the regional hubs of Ballarat and Bendigo, which have attracted medium and large call centres thanks in part to government incentives to encourage employment in these areas. The workforce in these locations is typically older than a Melbourne metropolitan call centre demographic, and employee retention is higher.
Find Melbourne call centre companies
Offshore Contact Centres targeting the Australian market
More and more outsourcers from countries such as the Philippines, India, Fiji, South Africa and New Zealand have established a presence in Australia – capitalising on the relative resilience of our economy and maturity of the contact centre market. Many of them are large global outsourcers with thousands or tens of thousands of FTE. However some are young, fast-growing outsourcers with high ambitions, and a high level of flexibility and personalised service to match. The global players often take the view of needing a "showcase" call centre onshore in order to attract Australian clients to use their services offshore. There are also many companies who look for a hybrid model – that is, a vendor that can support them with both onshore and offshore capability.
The last five years has seen some big changes to the contact centre landscape in Australia, as the majority of vendors have either gone through some form of M&A activity or gone out of business. This trend is only continuing as global players are eyeing acquisition of Australian contact centre assets, and small players are looking to specialise or merge with competitors to survive and thrive.
The other noticeable trend is for contact centres in Australia to move beyond commoditisation to differentiate with technology offerings. Examples of 4 such call centre software offerings in Australia are:
web chat and in-app chat services, using both chatbots and human contact centre agents (and increasingly a blend of the two, where the bot "triages" inquiries, answers simple questions, and hands over to a human for more complex inquiries, complaints or sales)
social media support – this includes monitoring of social media comments using software which provides alerts and reports, as well as responding in a timely manner to complaints or compliments posted on social media before they go viral and escalate
analytics. This is where software is applied to analyse customer conversations to spot compliance issues, broken processes, or opportunities for improving the customer experience. Contact centres used to just monitor a tiny percentage of calls received, but with contact centre software, 100% of recorded calls can be submitted to an analytics engine and this produces actionable insights, invaluable to any organisation
voice AI. This software mimics natural language speech patterns of humans and is getting smarter and smarter. Particularly in today's tight labour market, Voice AI is an option that can be deployed at scale and quickly where humans are simply not available in the location or timeframe needed.
Next steps
Each location and indeed each contact centre has a different value proposition, and if you're feeling bamboozled about all the options in this rapidly evolving landscape, please don't hesitate to contact us. Matchboard's outsourced advisory service is free, and is backed by decades of experience in outsourced contact centres in many markets around the world. However, if you'd rather use our simple online wizard, start here.  
Request Pricing for outsourced services