10 tell-tale signs of an unhealthy contact centre, and how to fix them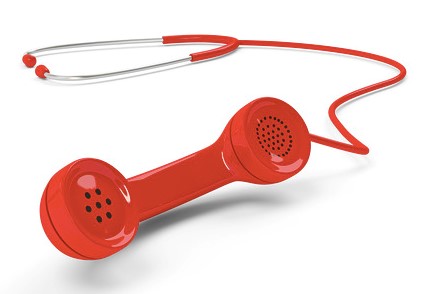 All too often we get so caught up in the day to day grind of managing our staff and serving our customers that we don't take time to sit back and take stock of how well our call centre services are really performing.  Are we really as healthy as we'd like to be? Ask yourself:
Without adding more headcount, are you finding it harder and harder to achieve Grade of Service?
Are your wait times and abandoned calls increasing?
Has your enquiry resolution rate and repeat call rate improved?  Do you even know?
As simpler tasks have been automated, and calls have become more complex, have hold time and transfers increased as agents struggle to keep up?
 Do you spend time generating reports that no one is actually reading?
Does your quality tool have so many options, that it takes longer to complete than it does to listen to a call?
Have your processes, KPIs, job descriptions and QA tools been reviewed and amended as you've added in new channels?
Have you implemented a project or change initiative, only to discover that within a few weeks or months everyone has gone back to the old way of doing things?
Is there a significant discrepancy between your CSat/NPS results and QA results?
Are your Consultants idle for periods of time and overworked at others?
If some of these symptoms sound familiar, there's a good chance that it's time to invest in a health check of your Australian call centre! Here are some of the tools and methodologies that an expert consultant can use to help get you back on track again.
Customer experience (CX) journey mapping is a visual illustration of a customer's activities, interactions, emotions and perceptions to solve a need.  It's also a great way to look at how it is to do business with your organisation through a fresh set of eyes…your customers'!  CX journey mapping allows you to understand the pain points from your customer's perspective and then, more importantly, make changes to your processes and channels to address them.
You might like to consider undertaking a diagnostic of the contacts you are receiving from customers, to track and monitor every step of an interaction from cradle to grave.  A diagnostic can help you understand what customers are calling about (in their words), why they are calling, how much time is spent in placing the customer on hold, or transferring to another department (and why), how long certain interactions take, what systems, reference materials and processes are used, and what follow up action is required after the interaction has ended.  It provides you with all the rich data you need to take a deep dive into the current processes, lost sales, service challenges, handoffs and blockages in resolving customer enquiries.
A diagnostic is often just one step in undertaking a full operational review of your contact centre, and uncovering the opportunities to enhance the efficiency of your systems, processes, employees and channels, and ultimately realise capacity, and improve performance and the customer experience.
And of course, where would a contact centre be without metrics and KPIs!  But how long has it been since you've reviewed your KPIs to ensure that you're still measuring the things that are most important and valued to your customers, and your business?  It might be time to do some research to understand and benchmark against global best practice performance measures that provide a holistic and balanced view of your productivity, quality and customer experience.
Are your leadership team still coaching the 'old' way? Is there too much emphasis on 'catching them out' rather than 'coaching them up'?  Are your team leaders mostly doing remote monitoring – side by side coaching is experiencing a global revival to genuinely improve the consistency and delivery of every interaction?  Take a long hard look at your coaching and quality model and tools – and return to the fundamentals that motivate and drive improvements in behaviour across your team.
But no matter what checks and reviews you undertake, none of it will give you the full return on your investment (or bang for your buck!) unless you are able to implement effective and sustainable change. Consider investing in a robust and proven change management program that will help to engage and navigate your staff to embrace and adopt your change initiatives.
And very soon you'll find yourself back to optimum health, fighting fit, and ready to perform at your peak!