Outsourcing
Call Centre & BPO Outsourcing to the Philippines: 73 Essential Facts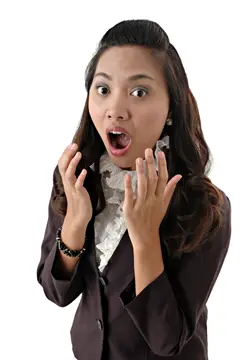 Most businesses have heard about the benefits of outsourcing call centre services to the Philippines, and many have taken the leap. But a large section of the market is not equipped with the knowledge or connections to have the confidence to go offshore. For example, if you search "contact centres Philippines" on Google Australia, you get more than 51 million search results. This is a ridiculously long list which business owners and leaders simply don't have the time to wade through. (Time-saving tip: you can narrow the list to between 1 and 5 of the best outsourcing companies in the Philippines that meet each of your criteria, by entering your needs on Matchboard.)
Here, in one convenient list, are all the facts and figures you'll need to know about outsourcing to the Philippines so you feel confident taking the next step in speaking to potential suppliers.
Why consider outsourcing to the Philippines?
The main reasons companies outsource to the Philippines are:
It's one of the most mature markets in the world for offshore services, and the largest for contact centre outsourcing.
There's a huge choice of vendors.
Pricing is around 50-60% less than what you'd expect to pay in developed economies.
Request pricing
Philippines Outsourcing facts
Australia represents the second largest market for BPO (business process outsourcing) services in the Philippines, trailing the United States. Telstra and Optus alone provide thousands of jobs to Filipinos via their outsource partners.
The biggest work type outsourced to the Philippines is contact centre and call centre services. That includes sales, technical support and customer service via phone, email, chat, social media and video.
The two most popular BPO models in the Philippines are a fully managed service (traditional outsourcing), where the BPO takes responsibility for staff management, KPIs and outcomes, and a staff leasing model, where the BPO helps you find staff and houses them, but does not directly manage them.
Many BPOs operating in the Philippines have an account manager and/or sales manager in Australia and other target markets like the U.S. This has made it easier than ever for Australian companies to learn about, and get comfortable with, the idea of offshoring.
After contact centre services, some of the most popular tasks outsourced in the Philippines are accounting, data processing, digital marketing (such as SEO and Google Ads campaign management) and graphic design.
Many BPOs have a "Business Excellence team" or shared services function, directly supporting the call centre operations. This team is usually made up of reporting analysts, process management, workforce management, and quality assurance specialists, as well as the training department. 
Contact centres in the Philippines measure productivity in seconds and drive efficiency through consistent and scheduled coaching and performance improvement. Contact centre employees in the Philippines expect to be measured using a scorecard. 
You won't find a call centre in the Philippines without videoke (a form of karaoke). Often centres have specially built videoke.
It is normal for contact centres to have sleeping quarters for staff working later shifts. This avoids staff having to leave the office in the middle of the night or early in the morning, which might be unsafe. 
With Australia being just 3 hours ahead of the Philippines, the time zone is closer than the U.S., making the "Australian shifts" more popular and aligned to regular day-time local working hours.
The Philippines is prone to typhoons, particularly in the July to October period. Businesses should work with their BPO partner on a business continuity plan (BCP) in case they are affected.
It's said that in the Philippines, the BPOs create so much business for coffee shops that whenever a major BPO opens, it's a given that a Starbucks will follow suit. The needle has shifted somewhat through COVID, with the move towards home working or at least hybrid working.
Mid to large-size contact centres are by law obliged to have a doctor or nurse on site.  The Philippines has a lot of nursing graduates, around 50,000, and almost half of them are unemployed.
Call centre workers may be exposed to a range of health risks, including sleep disorders (approximately half the industry is working night-shifts to accommodate US clients), acoustic shock from screaming customers and RSIs.
For large centres, the hiring process can be as fast as one day. This translates through to rapid deployment for clients. The call centre industry is structured to be able to deal with processing written application, first interview, assessment and skills testing, second interview and job offer all on the same day!
Locations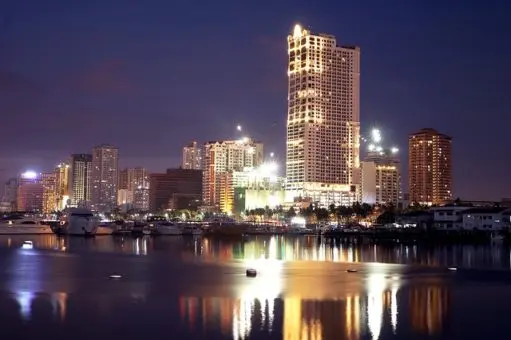 For 4 out of 5 of the last years, the Philippines was the most popular offshore outsourcing destination selected by buyers on Matchboard, followed by Fiji, South Africa, New Zealand and India.
The largest city is Quezon City, with around 3 million inhabitants. Quezon City is 1 of 17 cities in the Metro Manila area, which has an overall population of 12.8 million.
Manila has 75% of outsourced activity in the Philippines.
After Manila, Cebu is the biggest area for outsourcing in the Philippines.
In Cebu, wages are 3-7% lower than Manila, and real estate 15-20% lower.
In the Tholons Services Globalization CITY INDEX – 2019, Cebu is rated 12th in the world, while Manila comes in second.
Consider whether there are direct flights to the city where you are outsourcing. For example, from Sydney there are many flights to Manila but not to Cebu. For some this doesn't matter as cities outside Manila are cheaper.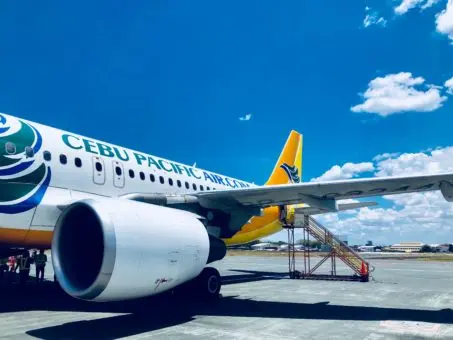 Wages, Costs and Pricing
Filipinos earn a fraction of workers in Australia for the same role (for example, a call centre agent earns around one fifth), however there are many other costs and overheads involved in having staff offshore – a 50% saving all up is realistic for a high-level business case.
While income is significantly lower than Australia, so are living costs such as food, rent and public transport.     
Some BPOs quote in Australian dollars, others in US dollars – make sure you confirm the currency before you accept the quote otherwise you may be in for a rude shock.
In a staff leasing (also known as co-sourcing) model, expect to pay a BPO A$3,000 – A$20,000 per staff member per year as a management or service fee. The wide range here accounts for the fact that overheads are considerably lower for staff working from home. The service fee usually incorporates office costs (rent, electricity, workstation with phone and computer), HR costs (recruitment, payrolling and timesheeting), support services (such as desktop support) and account management. It does not include wages, which could double these figures.
The Philippines is more expensive than India, partly due to movements in the exchange rate of the peso and rupee relative to the US dollar.
Manila is around 10% more expensive than operating in regional cities in the country, and the Government is leading a push for more work to be delivered in countryside areas.
BPO employees receive a number of benefits over and above their basic salary and annual and sick leave. These include but are not limited to, rice allowance, tax free allowance, life cover and private health cover for them and family members.
Employee benefits (salary package) are the number 1 driver for employees working in the call centre industry, with personal development and career advancement placing second. As a result, contact centres invest heavily in personal development programs as part of their employee retention strategy. 
The contact centre industry is one of the top paying in the country and it therefore a career that many young Filipinos aspire to – in contrast to countries like U.S. and Australia, where it is not the first choice for most university graduates.
According to the Contact Center Association of the Philippines, entry-level operators earnt between 10,000-14,500 pesos per month ($300-$360), excluding allowances and incentives, just 5 years ago. In 2020, for BPOs servicing the Australian and US markets, the figure was around 18,000-22,000 pesos/month – considered a good salary in the Philippines. Wages continued to rise steadily in 2021 and 2022.
Download: Cost of Outsourcing in 2022 – the Philippines
Workforce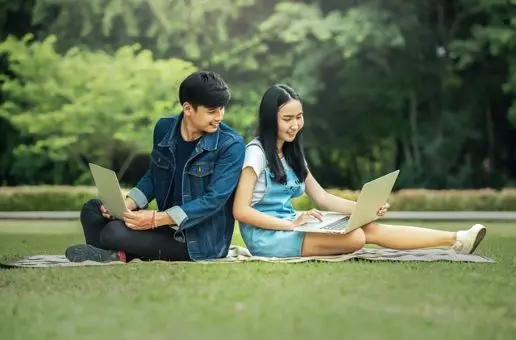 The population of the Philippines is 115 million and growing – representing a workforce of around 4 times the size of Australia.
The median age in the Philippines is 25 v 37 in Australia – expect a young workforce when you outsource. This suits companies looking for digitally savvy talent.
91% of Filipinos are Christian, reflecting a history of Spanish and American colonisation, further enhancing cultural affinity with Western countries.
A 50/50 split in male/female employees is not uncommon at big BPOs in the Philippines.
Almost all contact centre outsourcers require a university degree as an entry level requirement.
With the industry now at a mature stage, it's not unusual to find contact centre candidates with 10-15 years' experience.
A large number of Filipinos work abroad in areas such as nursing and aged care, sending money home, and eventually bringing back a strong understanding of other countries' cultures. These "expats" spread the Filipino brand of hard-working and empathetic in target markets.
In the US, employees sue employers regularly, and this is just one of the reasons US companies favour an offshore workforce in the Philippines, where litigation is not part of the workplace culture.
Age is no barrier here – whilst other industries force retirement at a certain age, the contact centre industry will happily accept a 70-year-old seasoned professional as long as they pass the application process. 
A typical work week is 40 hours in the major cities.  There may be flexibility in shifts being worked, with 4×11 hour shifts being offered in some centres to provide coverage across multiple time zones. 
Many call centre workers travel for hours from the provinces each day to work in the city as the jobs are much better paying than jobs available in the provinces. This widens the catchment area for BPOs and pool of talent to choose from.
Some BPOs provide buses to pick up employees from around the Metro area.
The role of BPO in the Filipino economy
The business process and IT outsourcing industry is one of the largest contributors of jobs to the Filipino economy. In 2023, it employs upwards of 1.4 million people.
BPO delivers revenues in excess of US$30 billion.
The BPO industry is expected to continue modest growth in the Philippines in 2023, recovering from stunted growth during the pandemic in 2020-2021.
Around 190,000 people were employed by BPOs in Cebu in 2023.
Thousands of people are employed to service Telstra customers alone across the Philippines. However Telstra implemented a plan to move voice customer service back to Australia in 2022, focusing its offshore operations on digital channels such as email and chat.
Trends 
While low-skill job roles are declining, mid-skill and high-skill roles are enjoying double digit annual growth.
According to an Everest Group report, animation and game development are expected to grow at a faster pace than traditional back office and contact centre services.
Outsourcers are always looking for new opportunities in response to market demand.  As simple calls are moving towards self-service, BPOs are broadening their capability beyond call centres, and Matchboard is seeing strong demand in digital marketing and design. 
A notable trend over the last few years is that the Philippines has become a popular outsourcing choice not just for large enterprise, but for small businesses as well. Some analysts predict SME outsourcing will continue to fuel growth in 2023 as some Australian businesses struggle to survive post-COVID and with rising inflation.
Language
The Filipino accent in English is very American hence the appeal to the US market. (Matchboard can provide a call sample on request.)
Over 92% of the population speak English as a first or second language.
English is taught in primary and high school in the Philippines.
The two official languages of the country are Filipino and English.
The Philippines is the third largest English-speaking country in the world, after the US and UK.
Literacy is at 96%.
The Philippines is ranked 3rd in Asia for English-language skills.
In 2010, the Philippines surpassed India for the greatest market share in English-language voice customer services.
One global BPO says, "Many centres, including ours, operate to a rigorous EOP (English Only Policy), which encourages staff to constantly improve their English skills by only allowing English to be spoken inside the centre. So even with what is already accepted as a high level of English language and comprehension, agents never stop progressing."
11 Benefits of outsourcing to the Philippines
Outsourcing to the Philippines offers Australian and US businesses a plethora of benefits, including:
Cost reduction – depending on the model and location you choose, this will probably be a savings of around 50%, give or take 10%.
Reduced HR headache – BPOs will help you recruit new and replacement staff, and manage any HR issues, as the staff are on the payroll of the BPO
Access to talent where there's a shortage in your own market – Australia has a skills shortage in many areas such as software development and digital marketing, where the Philippines has an available talent pool.
Speed to market – BPOs have mastered the art of hiring fast – they are constantly hiring and attracting and screening candidates, so you can be up and running quickly.
Access to global best practice in operations – thanks to outsourcing from the US and Australia primarily, the sheer scale of operations in the Philippines is massive and the country is home to the world's largest BPOs, offering operational excellence.
Improved customer experience – many companies use at least part of the savings reaped offshore by investing in technology and resources to improve the customer experience. By affording to have more people helping customers, for example, customers are waiting shorter times in queue.
Focus on the core – by outsourcing repetitive or non-core tasks, you get to focus on the big picture of your business and innovating for the future.
BCP – by having two sites for your operations (some inhouse and some in the Philippines), you create the benefit of business continuity should one site be affected – by anything from natural disasters to power outages.
Reduced risk of legal action – this is particularly a benefit for American companies, where employees are more likely to sue. The Philippines BPO takes responsibility for employee issues.
Better documentation – a side benefit of outsourcing to the Philippines is that it forces you to document processes that are otherwise just in people's heads. This often leads to questioning of why things are done a certain way, and improvement of processes before they are shipped offshore.
Flexibility – a workforce in the Philippines gives you additional workforce elasticity to manage surges in volume and seasonal peaks.
We hope this list has armed you with the knowledge you need to make outsourcing to the Philippines a viable option for your business to consider.
Matchboard is an award-winning Australian company with deep knowledge of outsourcing to the Philippines. Contact us and we'll get you quick answers to any questions you may have.
Request Pricing for the Philippines
Author
This post was authored by Sharon Melamed. With 25+ years' experience in outsourcing in Australia, the US and Asia, Sharon is an industry veteran who has helped hundreds of companies find and implement contact centre and back office solutions. Sharon can be contacted at sharon@matchboard.com.au or connect with Sharon on LinkedIn.
Related content
Call Centre Outsourcing: How to pick a Call Centre
Free white paper: Costs of Outsourcing to the Philippines
Best practices in setting up an operation in the Philippines with Staff Leasing