Technology
Cloud contact centre solutions: benefits and considerations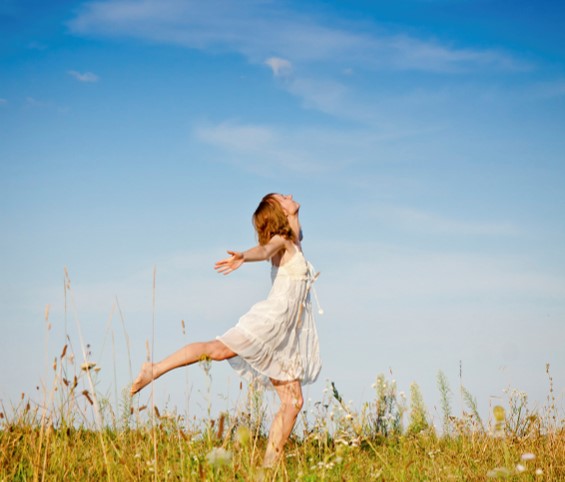 Cloud-based contact centre software is an unstoppable trend which presents buyers with fresh financial and delivery options compared with on-premise and legacy solutions. Let's take a look at what to consider when looking at cloud versus premise for your customer service centre.
What is a cloud based contact centre?
A cloud based contact centre solution is technology that powers the operation of a contact centre via the Internet, using a third party provider's infrastructure. This is in contrast to an on-premise solution, where the server hosting the technology resides on the premises of the contact centre organisation. 
Market size
The global cloud contact centre market is forecast to grow from US$6.47 billion in 2017 to US$24.11 billion by 2023, at a CAGR of 25% during the forecast period (source: Market Research Future). This fast growth mirrors the "speed appeal" of cloud deployments. In most cases, cloud-based call centre technology eliminates the need for installation of servers and networking products, substantially reducing the time to get up and running from months to weeks (or in some cases, days).
There are many vendor options for Australian contact centres, with most having multi-channel (phone, email, chat, social media) capability, while others are voice-only. There is also the option of call centre applications built natively in other cloud apps like Salesforce, or specific to a business function.
Request Pricing for Cloud Contact Centre
From the customer's perspective, they are the same; however, there can be differences in architecture and costing models – the cloud financial model is generally based on a monthly subscription. And this model tends to remove a lot of the need for internal IT resources as cloud contact centres tend to be developed for non-technical, operational staff.
Little or no upfront capital costs is an attractive feature of the cloud contact centre financial model.
Other advantages of the cloud include the flexibility to provision agent licences as required – ideal for spikes in demand or "pop-up" centres – and scale, as the customer doesn't need to perform capacity planning as usage grows.
What to look out for
Contact centre buyers should look for a cloud solution that can grow rapidly with their changing requirements. Keep a close eye on vendor roadmaps and how the system can perform integration of channels (for example, phone and email) to achieve efficiencies and a seamless customer experience. Other areas to note are the ability to access your data to integrate advanced analytics, and the overall support for integration of different systems with the cloud solution. For some applications, bandwidth requirements make cloud possible, but not practical. Thorough testing of the feasibility of cloud call centres that use IP telephony is therefore a must before switching over. The last thing you want is a modern cloud-based contact centre application with substandard voice quality due to insufficient network capacity. Using the PSTN for voice is also an option with cloud call centres.
Even though many cloud solutions are aimed at line of business buyers, it's good practice to get IT involved in the implementation as there are still requirements for the solution to be supported by a reliable network and there are carrier considerations as well. IT can also assist the lines of business when there is a need for data integration between the customer service centre and other applications.
Clouds can be public or private
The term "cloud" is usually applied to any application that runs over the Internet and does not require on-premise equipment. Private clouds, however, have properties equal to public clouds, but the systems reside inside the organisation's offices or data centre space. A private cloud must have all the automation and billing features of public clouds so the business "customer" cannot distinguish between the two. It's becoming popular for buyers to take the option of a private cloud centre where the equipment is leased from the vendor in the same pay-per-use manner as a public cloud subscription.
Cloud or contact centre "as a service"?
The term "cloud" is generally applied to anything "as-a-service" today, and customer experience centre buyers need to be aware that cloud does not necessarily mean contact centre as-a-service. A cloud (hosted) contact centre service can be all the software and telephony requirements hosted by an on-demand provider in what is essentially a cloud application used by in-house CX centre agents, or it can be an outsourced managed service with agents working for a third party. It's important to understand the difference and evaluate which delivery model best suits your organisation's use case.
Benefit comparison
This chart summarises the key advantages of cloud and premise contact centre solutions respectively.
CLOUD PROs

•  Little or no up-front costs

•  High speed of deployment

•  Location flexibility (eg. remote agents)

•  Easy to scale up and down

•  Cloud integration opportunity (e.g. CRM systems)

•  Maintenance and support included

•  Less reliance on IT – the business is "at the wheel"

•  Can be part of a business continuity plan

PREMISE PROs

•  Low latency between system and agents

•  Large up-front costs can be offset by lower lifetime TCO

•  More carrier flexibility

•  More options for integration of data sources

•  Greater control over data access and security

For companies thinking of moving to the cloud, the hybrid model is also worth considering. A hybrid architecture allows you to place parts of the solution that are sensitive on-premise, while performing non-sensitive operations with a cloud contact centre provider. An example of this would be to keep the telecommunications voice channel local within the organisation and subscribe to an application from a cloud provider.
It's now almost inevitable to review cloud-based options as part of your contact centre procurement strategy.