Connect: everything you need to know about Amazon's new play in contact centres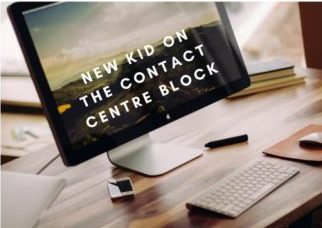 If you haven't heard, there's a new kid on the block in the contact centre world, and it's name is Amazon. Perhaps it's no surprise that the world's most customer-obsessed company has brought to market Amazon Connect – the very same platform Amazon uses internally to power millions of customer conversations.
Here are your questions answered about Amazon Connect pricing, features and differentiators, as well as where to go to get a demo and quotation.
Why has Amazon Web Services (AWS) decided to roll out a contact centre solution?
Amazon launched its cloud contact centre solution ("Connect") in March 2017 and hosted an instance in Sydney in June that year.  The offering emerged from Amazon's internal contact centre journey: as the online retail business expanded, Amazon needed a scalable multi-channel call centre technology and couldn't find an appropriate third party solution.  So they built their own and it's now used by Amazon and its 50,000 contact centre agents, scaling up to 70,000 agents on Prime Day!
The success of their internal experience was proof of technology and the business decided to productise it for other companies, giving birth to Amazon Connect.    
What features differentiate Amazon Connect?
Ease of use and lower cost are two obvious features of Amazon Connect. However the real value is arguably the plug & play access to related Amazon technologies, which together offer a portfolio of capability to innovate and transform how companies engage with their customers.   
The feature set of Amazon Connect is constantly expanding, consistent with the Amazon "one step ahead" innovation culture.  Resellers point to the following differentiators of Amazon Connect:
Telephony is built into the solution. Reliability of the voice network and robust cloud infrastructure are enabled by three Availability Zones in Sydney to mitigate risk and eliminate complexity.
The technical features of Amazon Connect are too numerous to mention but the basics include direct inward dialing (DID) or 1300 number purchase, drag & drop call flows, call recording, pre built CRM integration, real time dashboards, outbound CLI, and soft phone. Click for deeper information on product features.
The AWS portfolio of business to consumer (B2C) technology complements Connect to create a pathway for powerful customer engagement.  Some of the AWS products include:
○      Lex – voice and text chatbots using the same technologies that power Alexa
○      Polly – multi-lingual text to speech service
○      Transcribe – transcription of stored call recordings
○      Comprehend – sentiment analysis in text to route or group communication types
○      Lambda – the magic to access and action third party systems and databases
○      Analytics – choose from nine services in this product family  
○      Rekognition – image and video recognition to identify objects, people, text and scenes
○      Machine Learning – find patterns in existing data
○      IoT – a family of technology services connecting devices of all shapes and sizes
An example of innovation is Amazon Sumerian for 3D and Augmented & Virtual Reality.  This has inevitable value for B2C engagement where virtual environments can enhance and automate customer engagement for training, compliance and advice.   
Amazon Connect pricing model
Pricing is transparent and pay as you go. A fee of US$0.018 (1.8 US cents) is charged for every minute a customer is connected plus charges for phone numbers and calls per minute. There are no upfront fees or long-term commitments. Additional charges are levied for usage of AWS technology services, but in the main these terms are not material. One of Connect's largest Australian resellers states, "A majority of contact centres benefit from this model where the average savings compared to leading brands can be in the region of 30% to 50% per month."
How does Connect integrate with other Amazon offerings, such as Alexa? 
Alexa, which has been available in Australia since 2018, is the home based voice assistant that operates on the Echo range of devices including the Dot, Spot, Show and Echo. Following the US trend, Australian companies have embraced the idea of building Alexa skills that allow consumers to communicate with companies via Alexa. This means that multichannel and omnichannel need to accommodate a new channel of conversational voice through at-home assistants.
Lex uses similar technology that powers Alexa and it enables conversational bots for chat or voice. A simple use case is configure Connect, Lex, Polly and Lambda to replace the traditional DTMF IVR with lifelike speech interaction that can create meaningful outcomes and actions.  Resellers claim even the most complex capability can be configured at a fraction of the price compared to alternatives.  
How long does it take to set up Amazon Connect and get trained in how to use it?
It takes minutes to get started and connect a phone call.  How much time it takes to replicate a contact centre process is dependent on your skills and knowledge. Amazon Connect is intuitive and, with pre-built call flow templates, many people are surprised by how much can be achieved.  Amazon has a growing list of certified partners who can assist in design, configuration and support.
Who's using Amazon Connect in Australia?
Australia has been a highly successful market for Amazon Connect, with clients from small businesses to the largest banks. The first major public reference site was the Australian Bureau of Statistics (ABS) which used AWS Connect to enable the Same Sex Marriage Survey.   
Related content