Customer Journey Mapping 101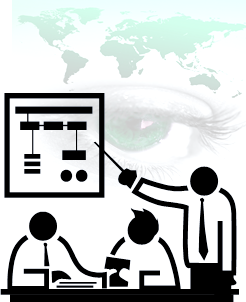 What is a customer journey map?
A customer journey map is a visual representation of a customer's end-to-end experience with a product or service.  Creating these maps is often a revelation for organisations not used to looking at things from the customer's perspective: broken, unfriendly or duplicate processes become apparent; service accessibility gaps are suddenly glaring; lost sales opportunities are realised.  Given the many potential insights and benefits, there is really no reasonnot to create a map of your customer's service journey.  It can also be a fun experience for a cross-functional group of stakeholders, who too seldom step back from the daily grind to see the big picture. 
What are the components in a journey map?
Journey maps vary from rudimentary to highly complex, such as the lifecycle of a customer who purchases a new car, takes out insurance, has a couple of crashes, and visits the local carwash and a service centre for regular maintenance!  Try starting with a less ambitious journey map, perhaps limited to a particular customer lifecycle stage or event. Here are some key elements to consider:
1. Definition of "the customer" and the nature of "the journey"
A map should define:
a) the customer, as the journey may vary considerably depending on the customer segment – for example, when taking out a home loan, a long-standing premium customer of a bank may have a very different experience to a new customer shopping around for the best deal
b) what the customer is trying to achieve in their journey, for example, newly-weds booking their honeymoon.
2. Customer actions
What actions does the customer take along the journey?  Note the journey normally starts before the customer even interacts with the organisation – an online search for the product or service is the first port of call for the majority of today's consumers.
3. Touchpoints
Customers may communicate with you through any number of channels, sequentially or simultaneously, from phone and email to self-service, chat, social media, SMS and in person.  If a channel is absent from the journey map, consider whether it is because customers no longer wish to use that channel (fax is a good example), or simply because you are not offering it…and maybe should be!  
As an accompanying table, it's useful to list which of the organisation's business units or functions handles the different touchpoints – this may include the contact centre, marketing and branches or retail outlets.
 4. Emotions
Rank how your customer feels every step of the journey – you can use a score from 1 to 10 based on whether the customer is satisfied, or more simply, emoticons.  For example, going through a complex phone IVR menu, or waiting 10 minutes in queue, may elicit an angry face, whereas a simple and straightforward e-commerce transaction would produce a smiley face. 
5. Moments of truth
Highlight "make or break" moments in the journey which present key opportunities to engage, impress or acquire the customer. Prioritise the perfection of the service experience at these moments.
Outcomes of customer journey mapping
If your organisation has committed to mapping the customer's journey, it should also be committed to allocating resource and budget to deliver on the quick wins and longer-term service improvements identified during the exercise.  Sometimes this may mean starting from a blank canvas to re-think the ideal service experience and brainstorm new ways to make it easier – and more interesting and fun – for the customer to complete their journey.  Given the frenetic pace of technology change and consumer expectations, the blank canvas can rapidly transform into a colourful and rich tapestry you will be proud to hang on your wall. 

If you need assistance creating a customer journey map, please contact us.

Related Content
KPIs & metrics for Social Media Service
Contact Centres in Australia