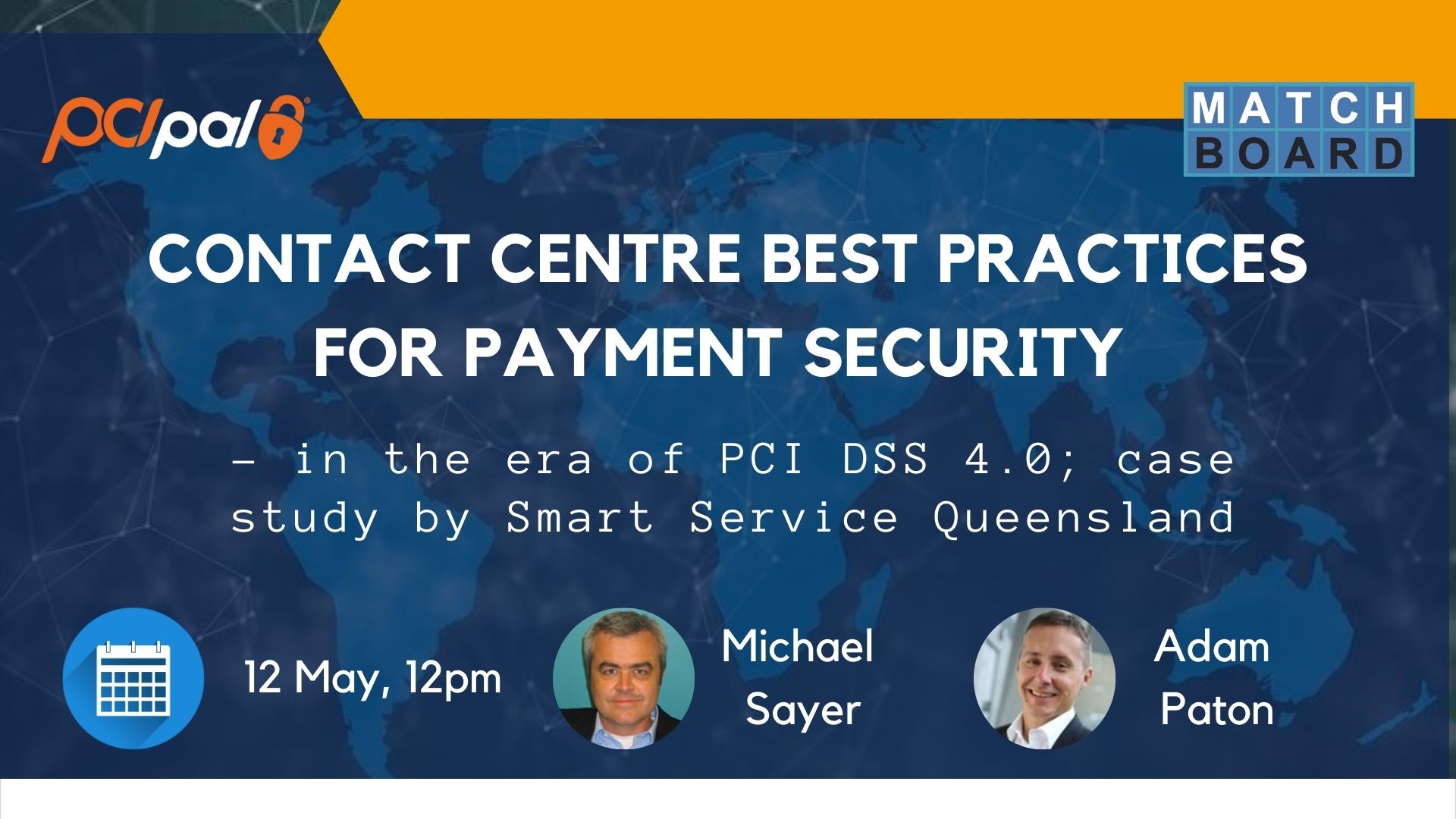 Safeguarding your reputation and building consumer trust has never been so critical. Payment security is one area where you can't afford NOT to get it right.
At this event, we'll explore the rapidly changing landscape of payment security in the contact centre and what strategies you should be adopting to be compliant and mitigate risk.
Join your peers to hear a case study and a presentation from industry leader PCI Pal covering:
Australian consumer confidence in payment security 2022
What PCI 4.0 means for your organization
Best practice to descope your infrastructure from the requirements of PCI DSS while enhancing customer experience
Attendees receive:
🍴 Lunch delivered to your door (alternatively a $50 Deliveroo voucher OR charity donation)
📔  Complimentary "This is Australia" research findings
♥ The chance to win a bottle of champagne for the best audience question.
---
This event is designed for professionals within the CX, Contact Centre, IT, Finance and Risk & Compliance areas.
Register interest to attend or email sharon@matchboard.com.au.