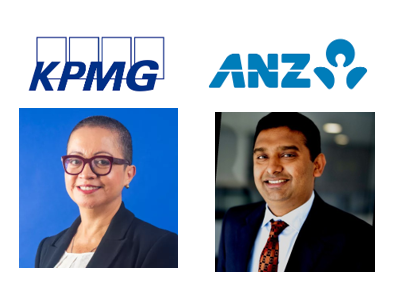 Finance and Accounting leaders in Australia or New Zealand are invited to an exclusive online lunch event, where we'll open your eyes to the exciting opportunity of outsourcing to Fiji. Fiji's talented workforce, available at a fraction of the cost of Australia, has deep experience in F&A functions including:
Debt collections
Credit assessment
Loans and data processing
A/R and A/P
General ledger
GST and BAS filings…just to name a few.
Join us to hear from Lisa Apted, Managing Partner, KPMG Fiji, everything you need to know about the Fiji finance and accounting workforce and costs. This will be followed by a case study by Singh Ritesh, Managing Director Pacific Operations, ANZ Bank, reviewing:
The bank's journey in setting up operations in Fiji
Overview of work performed
Learnings, outcomes
We'll also have a short BPO Leader panel discussion and plenty of time for audience Q&A.
---
Lunch will be delivered to your door, to enjoy during the event (alternatively we'll provide a $50 Deliveroo voucher OR charity donation). Note places are limited to 20.
---