Technology
Knowledge Management Software for Customer Service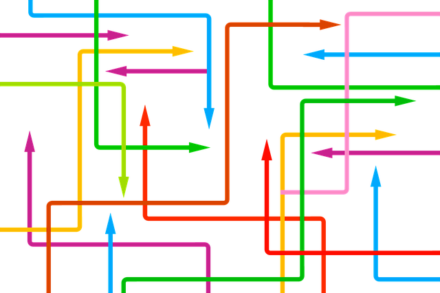 People have always loved finding out things for themselves. It's just that, prior to the digital and mobile age, getting access to information was more difficult. Now that technology has solved that challenge, contact centres are capitalising on this behavioural trait by providing customers – and their own customer service agents – with the tools to self-serve.
The engine that drives modern customer service
While traditional KPIs such as time to answer and call handling time are still important, contact centres have recognised that what customers want are answers to their questions – and fast.
With so much information at their fingertips, customers are quite happy to find the information they need for themselves. In fact, they generally prefer it; most customers will hit up a company's website first and only call the contact centre if they can't find what they're looking for.
For basic enquiries and information, organisations are turning to self-serve technologies including IVR, chatbots, and interactive FAQs. Whatever the method of delivering information – voice, chat, or search – all those channels need to be powered by a Knowledge Management platform that collects, categorises, and distributes information in the form of documents, articles, snippets, videos, FAQs and so on.
Knowledge Management software is what turns your organisation's data and information into searchable and useful knowledge that can be accessed by customers and contact centre agents to find answers.
Knowledge Management for contact centres
A Knowledge Management system is an application that serves as a central repository (single source of truth) for an organisation. It solves the pressing issue of data scattered among multiple systems so that staff always have access to current, accurate information.
A Knowledge Management system for contact centres enables agents to quickly retrieve information to respond quickly and accurately to customer enquiries the first time. It also supports customers across multiple channels such as websites and chatbots, all from a single source.
Contact centres have several specific requirements when looking to deploy a Knowledge Management system, as they generally must be both customer-facing as well as serve internal users.
What to look for
Ease of use: keep agents and customers engaged with a system that is user-friendly and in line with modern web and app interfaces. It should be optimised for use on mobile devices and offer a voice interface.
Fast search: search should be quick and point directly at the answer, not a document the user has to search through. It should also learn and auto-suggest results, adjusting the search algorithm to usage.
Omnichannel: the application should unify support information in one place while being able to deliver it everywhere, such as websites, chatbots, voicebots and mobile interfaces.
Integration: The system must integrate with other mission-critical tools in contact centres such as the CRM, CCaaS and ticketing systems to access and make available the customer and transactional information in those systems.
Guidance: Software for customer service should include guided troubleshooting (decision trees) that can walk newcomers through complex issues at conversational speed, without assistance.
Customisability: Contact centre focused applications allow editors and managers to control what content is visible in each channel, as well as set up automatic document validity and retirement workflows.
User roles: Custom roles and rights are must-have features to define access rights for agents, editors, supervisors, and other user groups.
Deployment options: Look for a vendor that offers both cloud and on-premises solutions as regulatory and privacy requirements may require one or the other.
The process of turning data into knowledge
There are two types of knowledge in most organisations, and it is important to capture both. The first is explicit knowledge, which is to say things that are known and written down. These include mapped business processes, training manuals, company policies, and product information.
Implicit knowledge, on the other hand, is more difficult to capture. It is information that is not written down, but which experienced staff usually "just know". Most institutional knowledge is in this form, and it resides in staff's heads or as unstructured data scattered around multiple systems.
The first step in deploying a Knowledge Management system is to discover and capture information wherever it exists in the organisation. A good Knowledge Management software vendor can often help at this point by providing access to data discovery tools. These bots search through the mountains of unstructured data that most organisations have. The contact centre is a rich source of unstructured data which can be harvested from email threads, chat message logs, and call recordings.
Both unstructured and structured data, once collected, need to be categorised and organised to ensure users can find it with simple and effective search queries. Categories and clear navigation options are especially helpful for organising information, for both editors and users.
Role-based features
A Knowledge Management platform deployed in a contact centre for customer service will have to serve several different user groups, each of which will have different requirements.
Service agents
Context-dependent results
Dynamically generated content
Decision trees for common issues
Easy document feedback
Editors
Easy and consistent document creation via templates
Automated workflows and approvals
Task lists and notifications
Secure archiving, versioning, and document history
Managers
Reporting and analytics
Create custom workflows
Centrally manage scripts and decision trees
Integration with critical systems such as CRM, CCaaS, BI tools etc.
Customers
Simple, on-demand self-service
Consumer-grade mobile interfaces
Accurate, up-to-date answers
Consistent service
Able to use preferred channel (e.g. self-service, social media, chatbot, phone)
The impact of Knowledge Management
Deploying a Knowledge Management platform that serves both agents and customers delivers benefits across the organisation in many ways. These include:
Better agent experiences and reduced turnover
Reduced agent training times
Decreased call volume via self-service
Higher First Contact Resolution Rate (FCR)
Higher service quality with reduced costs to serve
Improved customer satisfaction (CSAT and NPS)
The ROI on a Knowledge Management platform should therefore be measurable in terms of direct cost savings, and in improved results from "soft" indicators such as agent and customer satisfaction.