Mobile Customer Service Trends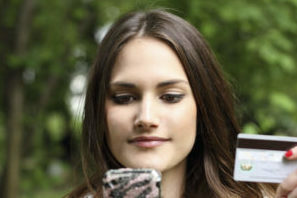 There is one word that captivates the agenda of today's customer service, marketing and IT executives alike: MOBILE.  Mobile devices are outstripping PCs (in Australia, for example, more than two thirds of people own a smartphone), and in many markets, more customers interact with contact centres from a mobile phone than a landline.  Perhaps surprisingly to some, usage of smartphones is even more prolific from the home than when their owners are on the go. Let's take a look at some of the opportunities which this technology revolution presents from a customer service perspective.
Reduce customer frustration
One of consumers' biggest complaints about contact centres is the time it takes to reach the right agent to help. If you think about a customer's traditional service journey, first they have to find the company's customer service number (too often a mission in itself), they then manually key in the number, they listen to a variety of IVR prompts, select their choiceds from a keypad, sometimes at two or three levels, then they have to wait for an agent to become available. This process typically takes minutes. But through mobile, the process can be reduced to seconds. Imagine a screen on your smart phone, which visually presented your IVR menu, which the customer could tap through, then tap on the call (or chat) button to reach the right agent. The customer could also log in to the company's mobile app (if they are not already logged in), so their profile would automatically pop to the contact centre agent, along with that customer's history in the CRM. The agent can then start the call "in context".  Compare that to entering user ID or account information via phone IVR, which can be irritating, and is more time-consuming, as the system seeks to validate what the customer entered or said, versus on a smart phone, where the customer can see what they are entering and correct errors as needed.
Mobile service applications also show the customer the current wait times and offer the option to schedule a call-back – at a time that suits the customer.
Promote friendly self-service
Mobile also provides the opportunity to reduce inbound call volume.  Customers can be guided towards an FAQ knowledge base to find the answer to their query (and even if they can't find the answer, they can still tap to call or chat or connect in social media, in a seamless transition to the next channel). They can check shipping status, their account balance, or order a pizza. Unlike most contact centres, self-service has the advantage of 24 x 7 availability without any additional overhead.  Self-service screens may also allow the customer to tap for updates to be sent by SMS or email, information which can then be capitalised on by the marketing department, for further opt-in brand engagement.
Access powerful analytics
By facilitating and encouraging mobile customer service, companies can access all sorts of insights such as where their customers are calling from (if customers share GPS location), and what information their customers are searching for. Further, mobile devices provide for exchange of photos, videos or images, which can also be a valuable source of information, leading to faster resolution of customer issues.
In summary, mobile is a massive opportunity to enhance and enliven the customer experience, improve cross-channel service continuity, while at the same time reducing the cost to serve.
If you are in the market for mobile customer service applications or advice around your mobile strategy, please contact us for a friendly consultation.
Related Content
Video Customer Service is the New Black
Call tracking through Google: where the contact centre and digital worlds meet