CX
5 CX innovation opportunities for Australian telcos in 2023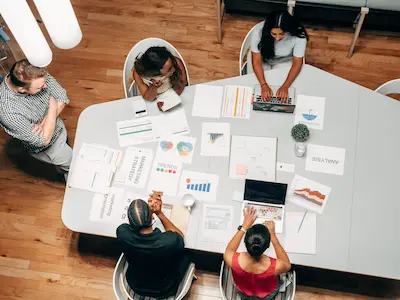 Telcos and utilities make up some of the most valuable brands in Australia. Yet not many telcos are able to deliver a customer experience that makes them shine.    Surveys by the Australian Communications and Media Authority (ACMA) reveal that while a vast majority of Australians are mostly satisfied with the reliability of telco services, 29% of Australian mobile users, 57% of households, and 66% of businesses with telco services have experienced issues, faults or loss of service in a period of six months. 
Additionally, privacy is a growing concern, with 79% of Australians showing concern about sharing their information online. The recent Optus data breach further compounds the challenges for the industry as a whole. A key issue nagging at the Australian telco industry  is customers' perceived lack of knowledge of what happens to their data and how their information is being used.    
 Another challenge highlighted in the same study is the long duration taken to resolve complaints, with over 80% only resolved after 2 working days. There are also reports of complaints being left unresolved for over three weeks, 34% relating to mobile and 23% relating to household and business.   
While the challenges exist, we must also acknowledge that telcos have excelled in addressing the demands placed on their network during the COVID-19 pandemic. Not only have they accelerated their transition to digital, carriers such as Telstra and Optus have also implemented efficient technology, strong community engagement initiatives and some trailblazing employee experience practices. 
Amid these known faults and triumphs, how can Australian telcos effectively address their customers' pain points and elevate the industry in the next year? Here are some possibilities.    
Start with building trust
Telcos have a huge opportunity to be the trusted partner for both consumers and businesses due to a service legacy spanning decades. Cybersecurity can be viewed as the fastest-growing opportunity to establish new dimensions of trust with customers, as data breaches increase in frequency. What will define telcos is how well they respond to cybersecurity threats, and how effective they are in assuring their customers that their data is secure. In taking concrete steps for cybersecurity and building confidence with customers, companies must initiate consistent and transparent quarterly reporting on their progress and initiatives with regard to securing personal data.   
Simplicity and transparency
While we can invest more in technology and people to reduce the time taken to resolve complaints, the bigger issue is the complexity that telcos have created in their businesses over time. The assumption is the plethora of offerings across segments helps maximize the revenue potential. While sound in theory, multiple offerings/plans entangle a user and as a result 25% of complaints from Australian mobile customers relate to billing. You cannot have trust if you have an ongoing billing dispute. Simplicity and transparency can contribute significantly to making life easier for customers and rebuilding trust.   
An empathy-led CX approach
Which is your best experience with a contact centre? One name that pops up consistently around the world is American Express. Their agents are trained and empowered to make customers happy. They put a clear focus on creating a positive emotional experience at every step. While telcos and utilities have provided us with reliable services, a clear area of improvement is building this level of empathy. The progress in building automated AI-driven self-service solutions should be complemented with the human touch. This is a huge opportunity, waiting for a leader to emerge. 
A telco that already made a move in this direction is Telstra. Witnessing how its customers were challenged by long delays from its overseas contact centre during the pandemic, the telco re-established its voice customer support in Australia. Not only will this improve efficiency when customers seek support, having local agents who have a better understanding of local contexts meant customers will also get a more attentive experience. 
Building the Phygital experience
One of the key challenges in retail experience that extends beyond telcos is in addressing the disjointed online and offline experience. As consumers, we expect the benefits of the online world when we visit a physical store and vice versa. Most retail outlets sell services but support is only physically offered in specific locations, while progress made at physical branches is not reflected when recontacting call centres which leaves customers needing to repeat the process again. There is a strong opportunity to integrate the front office with the back office, creating seamless offline-online experiences for customers. In this era of e-commerce and fast logistics, businesses need to empower every retail store to be the ambassador of an integrated experience and vice versa.   
Increasing digital engagement rates
Telcos are our gateway to the digital world, yet we seldom use our respective telecom apps. This will need to change as telcos transition to become "digital telcos". The app is the gateway to integrating non-connectivity services such as commerce, finance, gaming and so on.  The key to making this possible is in deeply integrating usage into existing consumer needs and their life journeys.  Telcos could learn from companies like Woolworths, whose story of digital transformation is extraordinary. With over 13 million weekly active users, Woolworths' e-commerce sales shot up 42% YOY in FY 2022.  
As the central pillars of the digital economy, telcos are facing many pressures but there are also several opportunities to be seized. With two women now at the helm of the country's largest telcos, change is in the air.
Find CX consultants
Last reviewed for accuracy: December 1, 2023