Fiji and Malaysia: two growing customer service hubs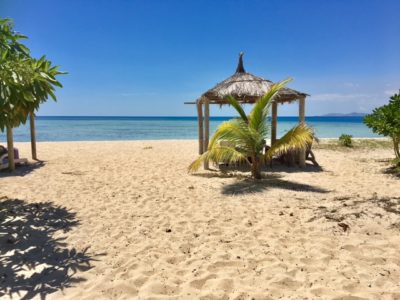 Australian companies have a veritable smorgasbord of location options when it comes to business process outsourcing. Two Asia-Pacific locations – Fiji and Malaysia – are emerging as customer service hubs and alternatives to larger, more established markets. We examine the value proposition of each country.
BPO industry size and growth trends 
Fiji
The BPO industry in Fiji is still in its infancy however momentum is growing, as new market entrants raise awareness and success stories emerge. Fiji is a long way off the size & scope of traditional, large-scale locations such as India & the Philippines, however it is seen by many as offering a differentiating combination of low cost and excellent customer experience. Niche products, complex transactions & high customer touch point businesses can benefit significantly from Fiji's renowned warm, friendly workforce and "old school" service ethic.
Malaysia
The BPO industry in Malaysia has carved itself a unique slice of the industry within the Asia-Pacific region. The broad availability of quality linguists gives Malaysia a competitive edge. With a cost-effective & tech-savvy workforce, Malaysia can cater to numerous Asian languages under the one roof. Many agents are bilingual, including Japanese, Korean, Cantonese, Mandarin, Thai, Vietnamese, Indo & Malay Bahasa and English language combinations. Other locations can offer some of these languages but not many can cover all of them, which is often the need of businesses wishing to do business with the whole region. 
Top 4 reasons an Australian company should consider each country
Fiji
Friendly people, warm service ethic, great neutral accent, and a positive reaction when people learn where their call has landed.
Nearshore location – 2-3 hours' flight from Australia/New Zealand. Easy for clients to visit their teams regularly to keep engagement.
Attractive time zone being GMT+12 and two hours different from Australia
Cost model that is 50% cheaper than the Australian market; no weekend or night shift premiums enable longer operating hours to increase selling and servicing capacity.
Malaysia
Great availability of quality Asian linguists with very capable English as well.
Favourable cost base.
Tech-savvy people and highly developed infrastructure
The Malaysian BPO market is not saturated so there is not the huge competition for employees driving high attrition, which plague other markets.
Cost comparison
Fiji is in the vicinity of 15-20% cheaper than Malaysia for an English-language solution.
Strengths
Fiji
The Fijians have proven themselves time and again to be highly effective in a customer service environment. The Fijians by their very nature are warm, caring, hospitable people with a smile in their demeanour. This translates exceptionally well to high customer touch points and environments where care, understanding and empathy are required. Fijians are also very good at using their charm to disarm a sales situation and convert bookings and/or leads using their good sense of humour.
Malaysia
Asian linguistic skills are a large part of the appeal of the Malaysian workforce, as is their readiness to learn.
Find Outsourcing Partners in Fiji

Related content:
An analysis of Fiji as a contact centre hub (white paper)
The Contact Centre world's best-kept Secret