Tabcorp: betting on an unbeatable Customer Experience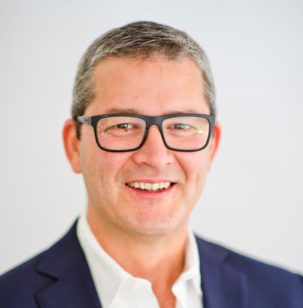 In our exclusive series of interviews with Australia's Customer Leaders, Matchboard spoke with Paul Cahill, Head of Customer Experience at Tabcorp.  Tabcorp is an ASX100 company, and one of the largest publicly listed gambling companies in the world.
With the surge in online betting companies, how will Tabcorp use customer experience to differentiate itself?
Gaining empathy and being able to view ourselves as our customers see us is an important part of that journey. This change, combined with our existing physical and digital assets, will enable us to design an omni-channel experience that our competitors will struggle to match.
What are the main challenges in integrating the experience across online and offline channels?
The main challenges are education and relevance, keeping our existing experienced customers whilst meeting the demands of newer customers. Like many industries, we are faced with a generational change as we transition from paper to digital assets, and a much more complex set of offers.
How do you manage big spikes in call volumes on mega race days?
 Our front line workforce is almost completely permanent casual, typically working 24-30 hours a week and flexible enough to do additional hours. We also know when our peaks are likely to occur and can plan well in advance. It also helps that workforce engagement is high and the carnival atmosphere really gets people excited to be at work during peak times.
What are some of the digital initiatives you are implementing to make it easier for customers to transact?
 Our venues are changing from paper to digital with new digital touch screen form guides rolling out, and we are continuing to develop our apps recently launching our "check and collect feature" to enable people to scan their winning tickets into their mobile app.  
Which industries or companies do you believe are providing the best CX today?
 Great customer experience is subjective – what I see as great, the next person hates. Certainly companies that are typically spoken highly of still have an incomplete CX. Examples are Uber, who doesn't supply a tax invoice for my expense claims, and Apple, who makes me book an appointment to come in some time in x weeks to fix my glitchy phone. In saying that, my experience so far with The Iconic has been great, as was a recent experience with Amazon (watch for these guys using our market to set new benchmarks!)
Related Content
Personalising the customer experience with dynamic videos
Customer experience innovation at Smartsalary, with Michael Ellies