Winning customers on TV and online, at Danoz Direct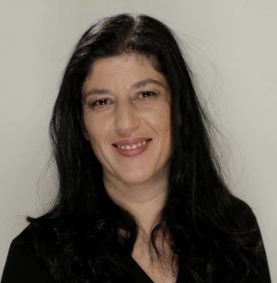 Danoz Direct is a market leader in home shopping in Australia and New Zealand. In an exclusive interview with Matchboard, CEO Liz Diles explains how she is keeping Danoz at the forefront with great customer experience and an ever expanding product offering – online and on TV. 

Absolutely.  For customers, we provide a "no questions asked" money back guarantee on all purchases, generous warranty periods and an in-house 24/7 customer care team dedicated to ensuring the highest level of service. A lot of companies in our industry outsource this function, but for us, being able to listen to customer feedback firsthand allows us to respond quickly and engage better with customers. 
What trends do you see in the way your customers engage with you after viewing a TV infomercial?
When customers see our infomercials (which are 30 minutes' duration), they tend to call and place their order. When they see us on shorter (60–120 sec) ad durations, we see more visitors to our website. We believe this is because the customer is seeking more information about the product before they consider making a purchase.
From the early 80s, when Joy made DRTV famous in the US, our industry has always carried the catchcry, "but wait, there's more" and, for a long time, it was the obligatory free steak knives. These days, we are more about adding real value to our TV offers, ensuring we remain competitive with online and traditional retailers. We do this by adding more substantial bonus gifts and/or value-adds like extended guarantee and warranty periods, exclusive product configurations and, occasionally of course, only the finest quality steak knife set! 
How do you manage the sudden spike in volumes which accompany TV advertising?
We use a virtual assistant which captures the customer's telephone number and we call back as soon as an agent is available.
Sales conversion can make or break a DRTV business. What do you see as the most important elements for conversion optimisation?
The most important elements include agents who are proficient in product knowledge, not only in theory but in practice as well. We encourage all our team members to use the products we sell in the comfort of their own home. This enables our sales and service teams to relate to customers and to sell with confidence.
Having the right technology to route calls to the right resources at the right time is also paramount. The longer it takes for an agent to answer or for a callback to the customer, the less likely we are to convert a lead to a sale.
What technology is central to the customer experience Danoz offers?
We recently installed a telephony and email management platform, which enables us to answer enquiries with speed and efficiency, and to route to agents with the most appropriate skillset.
Related Content
Tabcorp: betting on an unbeatable Customer Experience
Personalising the customer experience with dynamic videos
Customer experience innovation at Smartsalary, with Michael Ellies