Customer experience innovation at Smartsalary, with Michael Ellies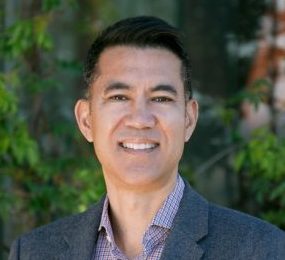 When you think of companies consistently delivering customer service excellence, innovation and employee engagement, it's hard to go past Smartgroup Corporation (ASX: SIQ). In fact the company has won multiple awards in all these areas. 
Smartgroup's core brand, Smartsalary, is one of Australia's largest outsourced salary packaging companies, servicing over 130,000 employee customers, with a 110-seat contact centre in Sydney's CBD. 
Matchboard was privileged to interview Michael Ellies, Chief Operating Officer at Smartgroup, about their tremendous success and cutting-edge approach to enterprise-wide innovation. 
How is innovation reflected in the customer experience strategy at Smartsalary ?
Our customer experience vision is to be the easiest company to deal with in our industry and we measure our success through NPS, employee customer retention, new employer client wins (in which references from other employer clients play a key role), and ultimately through our financial results.  All of these metrics have been tracking in a positive direction.
Innovation is a critical driver of our success and assists in meeting this objective through:
Delivering better customer experiences – for example, greater self-service, multi-channel options, and faster turnaround;
Improving products and services – making them easy to understand and more tailored to better meet customer needs; and
Driving down the cost of delivery, enabling us to remain competitive and continue to invest in the first two areas.
Our Innovation program is built around our strategy to move from a continuous improvement organisation, to a continuous innovation organisation. To help us do this, we focus on driving a culture of innovation across our business. 
How does Smartsalary drive a culture of innovation?
An innovative culture, like any culture, is about the way things are done. At Smartsalary, we believe it's also fundamental to employee engagement and business results. It's what sustains our enthusiasm and engagement in our work. It's part of how we respond to challenges or problems, uniting teams when times get tough, and igniting celebration of success. Here at Smartsalary, we drive an innovative culture in four ways:
We bring the innovation vision to life
We promote a strong culture of entrepreneurship
We encourage risk-taking and experimentation
We continuously strive to work in an innovative way
How does Smartsalary resource innovation?
Our goal is to be innovative every day and innovation is not any single person's job – it's everyone's. We've consciously made this decision because we believe that no single person or group should shoulder our organisation's goal to be innovative, but also, that if we really want to embed a culture of continuous innovation, everyone needs to be involved.
People don't innovate in a vacuum. They need time and resources. By making innovation activities a part of everyone's job description and providing the structured innovation process, we give all employees permission to devote energy to innovating.
Could you highlight a technology initiative that is shaping your approach to customer service?
One new technology that is shaping our approach to customer service is Robotic Process Automation (RPA). RPA is the use of highly configurable computer software ('robots') to mimic what employees do, such as processing transactions, manipulating data, responding to colleagues or customers. RPA deals with the "presentation layer" of application software using non-invasive techniques, making it relatively easy to deploy. Repetitive, routine, high volume and rule-based ('if this, do that') processes are ideal targets for RPA.
RPA enables us to remove low value-add work from team members, improve accuracy and reliability and dramatically speed up response times to customers.
We currently have seven robots in production. Key learnings from our RPA experience include:
Start with simple processes and as you build experience, move to more complex ones.
80-20 rule applies; automate the bulk of the process to realise most of the benefits quickly and let humans continue with the complex exceptions. You can always revisit those processes later.
RPA resources (developers) are currently very scarce in the Australian market. Investing in training internal staff is key, combined with a solid retention program.
Mixing Lean/process optimisation and RPA gives the best results. No need to automate unnecessary processes that could be redundant or simplified.
Involve IT and Risk early in the journey to bring them on-board as both are critical to the RPA journey. A key element is to design and implement controls around the operation of the bots to detect any failures and respond.
Change management is crucial to winning teams' support to engage with the RPA developers. To automate a process, the developers need to fully understand from the team how the process is performed and count on them to test the robots once ready.