Consulting
Customer experience consulting – what it covers and how much it costs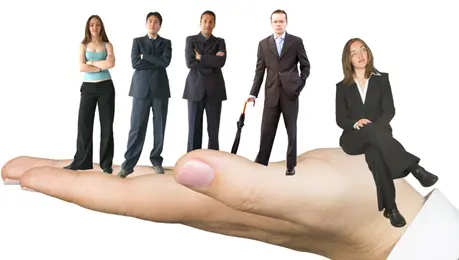 If there's something all businesses have in common, it's a desire to have happy customers. After all, happy customers translate to a healthy business and bottom line. So it's no wonder that customer experience (CX) consultants are in high demand, working with executives and business owners to understand customer wants and needs and translate them into effortless experiences customers will rave about.
So what exactly does a CX consultant do and what are the benefits and cost of the consulting service? Read on to find out!
What areas does a Customer Experience Consultant cover?
Customer Experience is a broad discipline with many branches. It may mean something quite different to a marketing leader compared to a customer service leader. So when sourcing customer experience consulting services, it's important to clarify exactly what your objectives are, the scope of work and the skillsets you have in mind. Some consultants will be very strong in contact centre operations, others may specialise in the technology that enables customer experience improvements, and yet others will be focused on customer journey mapping, management and service design. Eight of the most common requests we see are:
Analysing reasons for poor Net Promoter Score (NPS) or Customer Satisfaction (CSAT), and making recommendations to improve these metrics
Reviewing the way customer service is delivered, from the channels it is provided through (phone, Zoom, email, chat etc) to where it is delivered from (onshore or offshore; inhouse or outsourced)
Conducting a deep dive into a large sample of customer conversations to extract insights about broken processes or reasons for complaint/dissatisfaction
Brainstorming ways to differentiate the customer experience from the competition
Orchestrating customer journeys that are quick and easy
Reviewing the technology stack enabling the customer experience and identifying opportunities to leverage newer or better platforms to meet the business goals
Creating an end-to-end Voice of Customer program with closed loops to ensure insights are actioned
Improving employee engagement in order to boost the quality of service a customer receives.
How to find highly rated Customer Experience Consultants
Once you've identified the scope and objectives, the field of customer experience consultants can usually be narrowed down to a manageable shortlist of 1, 2 or 3 options (you can complete a 60-second questionnaire here to find your shortlist). Also consider whether the consultant needs to be physically near your company's operations or stakeholders –perhaps a site visit is necessary to observe the call centre environment and interview stakeholders in person. There are many highly rated customer experience consultants in Sydney, Melbourne and Brisbane, and a smaller number in other capital cities around Australia.
Since the start of the pandemic, many companies have leveraged remote consultants, through a combination of Zoom/Teams meetings and interviews, and emailing of data. This will sometimes suffice. Even with this, companies may have a psychological bias towards someone in their state.
Find consultants
How much does a Customer Service Consultant cost?
Most customer experience or customer service consultants charge in the range of $1,000 – $2,000 / day in Australia. However senior consultants at large Tier 1 firms may charge even more. Individual consultants and boutique firms carry less overhead and can be more flexible in pricing.
Some clients prefer to receive a fixed fee quotation based on a defined scope.
A customer service or contact centre diagnostic may cost anywhere from $10,000 to $50,000.
With the fixed fee model, the consultant makes assumptions and ultimately takes the risk around the amount of manpower required to complete the work. If the consultant is required to travel, travel costs are usually passed on at cost.
Sometimes a consultant can price partially or (less commonly) fully based on outcomes. An example of an outcome is x% uplift in self-service adoption based on the consultant's recommendations being implemented. This would save the client a lot of money due to a reduced requirement for customer service staff, and the consulting in this way would easily pay for itself. In these scenarios, given the risk is absorbed by the consultant, there is often an attractive upside for the consultant if the recommendations work.
How an investment in customer experience consulting services can pay off
Good consulting services are usually a wise investment, rather than a cost. The return on investment can take a variety of forms – here are the 10 most common:
More customers
More revenues
Lower cost to serve
Lower cost to acquire
Higher customer satisfaction
Stronger customer advocacy
Longer customer retention
Greater competitive advantage
Healthier bottom line
Happier shareholders
How customer experience consulting changed in the Covid era
One area that rose to prominence during Covid-19 was a need for expert assistance in risk management with respect to customer operations. While many large companies had a BCP (Business Continuity Plan) or DRP (Disaster Recovery Plan), most of these plans could not have contemplated the real-life impacts of the pandemic on their operations. By engaging a consultant to rewrite or create these plans incorporating all the learnings from Covid-19, companies built more resilience and flexibility into the way they serve customers, and future-proofing their business at the same time. Now in the post-pandemic world, there is heightened awareness of, and an ongoing need for, experts in operational risk mitigation. In this setting, consultants can help clients:
Take the pressure off the frontline by developing clear online messaging, reducing call demand
Recommend technology options to digitise customer service, such as chatbots and conversational AI
Transition offshore contact centres onshore or vice versa
Establish best practice environments for remote and hybrid working, ensuring employees are equipped with the right tools and training, and motivated to perform their role just as in a physical environment
Set up outsourcing relationships in less affected offshore markets to offset the risk associated with countries that have shown to be more exposed
Redesign workforce management (WFM) frameworks to allow for greater agility and elasticity (the ability to ramp up and down at short notice).
Advantages of using consultants
Below are some of the reasons why organisations engage a customer service or customer experience consultant rather than manage internally:
Inhouse talent is too busy on other projects
Required skillsets do not exist within the business
The need is only short-term therefore it does not make sense to hire an employee
A consultant is not subject to "office politics" and will make a fair assessment
A fresh pair of eyes is likely to bring a different perspective
A well-known consultancy can reinforce and bring credibility to a business case or recommendation.
Find consultants
Last reviewed for accuracy: December 1, 2023