Outsourcing
The Advantages and Disadvantages of BPO Outsourcing to the Philippines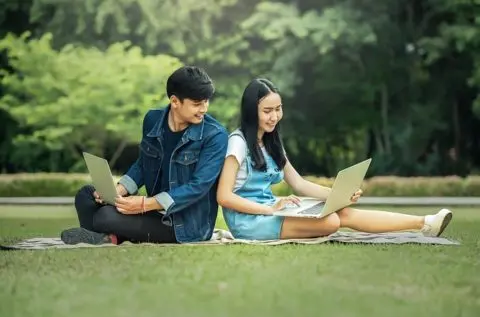 For companies throughout the U.S., Australia and New Zealand, the Philippines is the first country that comes to mind for offshoring services ranging from contact centre to back office and I.T.  The benefits of outsourcing to the Philippines are numerous and the country has successfully built a powerhouse BPO industry. However the pandemic has prompted many businesses to review their location strategy and options.
In this article, we present an independent synopsis of the advantages and disadvantages of outsourcing to the Philippines, and a comparison with competitor destinations, India and Fiji.
What are the top 5 benefits of outsourcing to the Philippines?
50% – 70% cost savings
Companies in Australia, the US and UK can save 50-70% when they move work from their home market to the Philippines. Cost savings is consistently cited as the top reason for offshoring. There are a number of elements to the cost equation, not just wages, which are around 30% of onshore cost. For junior roles such as contact centre agents and back office staff, it's important to understand that wages are less than half the overall cost of outsourcing to the Philippines. BPOs also need to wrap into their fees HR, timesheet management and payroll processing, office rental, furniture, computer and telephony, staff training and break-out facilities, reward and recognition programs, IT support, client account management…the list goes on. And that's not to mention the BPO's profit margin embedded in the pricing. Even with all these inclusions, the ultimate pricepoint and business case is extremely compelling.
Access to skilled, English-speaking talent
A workforce and skills shortage is currently plaguing markets such as Australia, the US and UK. Accessing talent is critical to business sustainability and growth, and many companies which previously didn't consider offshore as part of their strategy are now open to outsourcing to countries such as the Philippines, just to fill job vacancies. The Philippines boasts a vast pool of fluent English-language speakers, thanks to the country's history of colonisation by the US (from 1898 to 1946) and recognition of English as one of the country's two official languages (alongside Tagalog). The accent of Philippines English sounds similar to American English and therefore is naturally intelligible and acceptable to Americans and Australians.
Aside from language skills, the Philippines workforce is well-educated and in fact, most workers in the BPO industry are university graduates – with qualifications across disciplines such as accounting, design, business, engineering, architecture, and computer science.
HR issues managed by BPO
Many companies, particularly in regulated or unionised environments, find industrial relations and human resources challenges a distraction to their business. This is one of the several reasons to outsource to the Philippines, as companies can transfer the "HR headache" to BPOs with sophisticated HR processes and specialists, freeing up management resources for more strategic activity.
Vast choice of BPO partners
The Philippines has a vast choice of thousands of business process outsourcing companies – it really is a buyer's market. BPOs come in all shapes and sizes to cater to the diverse needs of international SMEs and large enterprise. Some are specialists in specific industries (such as healthcare, telecommunications or retail) or specific business functions (such as accounting or customer service), others are generalists. Some BPOs provide an end-to-end fully managed service, while the staff leasing concept has skyrocketed in popularity in the Philippines over the last several years. Under this model, the overseas business directly manages the performance of their Philippines team without the burden of needing to set up their own corporate entity.
The epicentre of the Philippines BPO industry is Manila, however there are large BPO hubs in many other cities such as Cebu, Clark, Baguio and Davao City. Costs outside Manila are generally lower.
Dedicated work ethic
Filipino workers are renowned for a strong work ethic and desire to please customers. They regard the BPO industry as a prestigious and aspirational career choice, partly as it provides the opportunity to represent and interact with executives at internationally renowned brands. This contrasts with the perception of roles such as call centre agent in Australia or the US.
Matchboard clients outsourcing to the Philippines use words such as "respectful", "professional" and "friendly" to describe their teams.
What are the disadvantages of outsourcing to the Philippines?
Every location has its strengths and weaknesses, and if you're considering outsourcing to the Philippines, you should consider the total view. BPOs will generally only tell you the positives, however as an independent trusted advisor in the market, Matchboard shares both pros and cons so clients can make an informed decision.
Customer perception
Even if a BPO in the Philippines is delivering exactly what they have been asked, if customers at the end of the day are not happy with the idea of an offshore service, this must be taken into account. Happy customers are critical to business success. Examples of situations where the Philippines may not automatically be the most suitable outsourcing destination are: interacting with customers in regional/rural areas of Australia (who tend to have a strong preference for locally based service); or outbound selling (Filipinos on the whole are more comfortable with customer service and support than cold-calling sales.)
Geopolitical environment
The Philippines is a democracy however its President and his predecessor (Duterte) have a controversial, authoritarian image overseas. President Bongbong Marcos is the son of the late dictator Ferdinand Marcos. According to the World Bank, the Philippines ranks low for political stability and absence of violence.
Cyclones
There are many typhoons, or tropical cyclones, which hit different parts of the Philippines every year. Of these, several are typically destructive. In this setting, power outages often occur in homes, but established BPOs have generators and/or UPS (uninterruptible power supplies) to ensure continuity of power and operations. Ensure that your BPO partner has a documented BCP (business continuity plan) or DR (disaster recovery) plan.
Pandemic response
COVID wreaked havoc on the Philippines' BPO industry and its international clientele. Shutdowns and lockdowns meant that staff could not get to work, and work-from-home arrangements took time to implement at scale. Many businesses were negatively impacted resulting in customer anger at excessive wait times or not being able to get through at all – triggering companies such as Alinta Energy and Telstra to bring work back onshore. With many BPO workers based at home during the pandemic, the Philippines Government issued a "back-to-office" directive to BPOs in 2022, to avoid further damage to local economies reliant on BPO workers (cafes, convenience stores and entertainment venues were all hit hard by the sudden evaporation of a core customer-base). However BPO workers – now accustomed to the convenience of home working – rebelled, creating heavy attrition and operational chaos.  This remains a key challenge for the BPO industry even moving into 2024.
Attrition
Even prior to the outbreak of COVID-19, attrition (employee turnover) was an issue in big metros like Manila, where BPO workers make up an unusually high 5% of the workforce (this is known as the Industry Saturation Rate). Attrition is an often-overlooked hidden cost in customer operations. To recruit, train and bring up to speed a new staff member costs thousands of dollars even in the Philippines, not to mention the impact on customer experience if there is only a short tenure amongst most team members.
Get the Ultimate Guide to Outsourcing
How does the Philippines compare to India for outsourcing?
India was the pioneer of the global BPO industry however the Philippines now leads market share for contact centre outsourcing services. India is renowned for its IT skills and process excellence in the back office, and several of the world's biggest BPOs are of Indian heritage. Here are several differences between the two locations:
India is around 10% cheaper than the Philippines.
US and Australian customers find Philippines English easier to understand than Indian English on the whole, however of course there are exceptions. This may explain why the Philippines has overtaken India for voice BPO.
Location and time zone. The Philippines is closer to Australia and the US than India. Flight time from Manila to Sydney is 8 hours and 10 minutes and Manila to San Francisco is 12 hours and 10 minutes. By comparison, Delhi to Sydney is 12 hours and 30 minutes and Delhi to San Francisco is almost 16 hours. The Philippines is 2.5 hours closer in time zone to Sydney than India.
The population of the Philippines is less than 10% of India's (1.3 billion) but on a per capita basis, the Philippines has a higher participation rate in the BPO industry, employing 1.3 million people versus 4.5 million people in India. There is not a big difference in the unemployment rate but the key challenge is keeping pace with the world's insatiable appetite for workers with digital and IT skills.
Both the Philippines and India were previously colonised by English-speaking powers (the US and UK respectively) and the positive legacy of this history is English-language competency – without which the BPO industry would never have grown to be the major economic contributor it is today. The Philippines is a very service-oriented culture which is more comfortable with customer service than sales, when it comes to contact centre services. In India, BPOs are not only much more open to sales, but also more open to taking risks with commercial models, such as per appointment or per sale pricing.
How does the Philippines compare to Fiji for outsourcing?
Fiji is a much newer entrant to the BPO industry than the Philippines, however particularly vis-à-vis the Australian market, it is growing fast. On Matchboard, we saw more demand for Fiji than the Philippines in 2022. Here are some points of comparison.
Fiji-based BPOs charge similar pricing to Manila-based BPOs (A$12-$16/hour for most roles).
While the Philippines English accent is distinctively American-sounding, native Fijians speak with a more neutral accent that sounds familiar to the hundreds of thousands of Australians and New Zealanders who holiday in Fiji each year. Visit our Call Centre Audio Map to hear call samples from both countries.
Location and time zone. Fiji is closer to Australia and New Zealand than the Philippines, and this proximity is viewed as an advantage by the source markets. Flight time from Sydney to Manila is more than double compared to travelling to Nadi or Suva. New Zealand is in the same time zone as Fiji. For geopolitical reasons, the Pacific Islands is of increasing importance to Australia (cf. Telstra's announcement in 2021, "we have partnered with the Australian Government to acquire Digicel Pacific, the biggest mobile operator in the South Pacific region.")
There is no comparison in size between the two countries' workforce: just as the Philippines is less than 10% of India's population, Fiji is less than 10% of the Philippines' population. However massive scale is not a requirement for most businesses considering offshoring, as long as the supply is available to meet the demand. A key difference in the BPO workforce is attrition, with Fiji operators reporting single-digit annual attrition compared to significantly higher churn rates in the major BPO hubs in the Philippines, where competition for talent is fierce. Fiji will need to ramp up its investment in workforce skills training to maintain this competitive advantage as the industry grows.
Fiji and the Philippines are both deeply religious mainly Christian countries, with a family and community-oriented culture. In both countries, employment in the BPO sector is highly valued by university graduates. Fijian BPOs tend to have a flatter, less hierarchical management structure.
Ebook: Cost of Outsourcing in Fiji
Who are the top BPO companies in the Philippines?
We do not believe in a one-size fits all, and the top BPO companies in the Philippines for one industry or one size business may be completely different to others. To find out the top BPO companies in the Philippines relative to your specific needs, industry and business size, answer our 60-second questionnaire and we will be in touch with a shortlist of the most suitable BPOs.
Last reviewed for accuracy: November 30, 2023
Related Content
What does it cost to outsource to the Philippines?