Contact Centre
An inside look at the National Coronavirus Helpline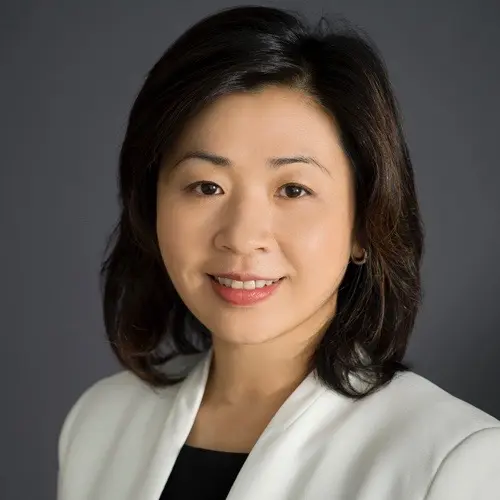 One of the most important contact centre initiatives in Australia over the past 2 years has been the establishment of the National Coronavirus Helpline. Managing the Helpline is Denise Tan, Service Director at Healthdirect Australia, who gave Matchboard this exclusive interview.
Tell us about the National Coronavirus Helpline – when did it launch? How many calls does it receive?
In early March 2020, the Federal Government asked Healthdirect Australia to set up a helpline to serve as a core source of trusted advice for Australians about the new coronavirus. Since then, the National Coronavirus Helpline has taken more than 4 million calls and, as a 24/7 service, has been able to help not only the general public, but health professionals and government parties seeking clarity and up-to-date information.
To ensure all our call handlers have access to the most up-to-date and important information, we developed an online Knowledge Base – a single information hub accessible to all call handlers. This means they can provide consistent information and advice no matter when you call or which responder provides you advice. The queries we receive range from Covid positive symptoms, vaccine information and booking to travel restrictions and isolation requirements. We continually update our Knowledge Base with the latest health-related information that people need to know most.
How does the Helpline cater to non-English-speaking callers?
The National Coronavirus Helpline closely works with Translating and Interpreting Services (TIS). When you call the Helpline and press option 8, the automatic telephony set-up connects directly to TIS. Once connected with TIS, ask for an interpreter of your language; TIS will then link back to the NCH, and the TIS interpreter remains on the call throughout the conversation to help support the caller. This helps to increase accessibility to this crucial service for more Australians. 
Has it proven challenging to accommodate the many differences amongst the various States and Territories regarding COVID-19 guidelines and rules?
The simple answer is yes, it has been challenging to manage the health policy differences among the states and territories. As a federally funded service, but with COVID health arrangements implemented at a state level, delivering a service that helps each individual caller has been tricky. We have needed to keep up with all the restrictions and vaccine roll-outs in each state and territory which has been an around-the-clock job! More recently, we have started supporting callers worried about their COVID symptoms, going through the symptom checker to help them understand if they can manage at home and, in some states, notifying their GP if needed. 
What are your target KPIs? Which KPI do you keep your eye on the most?
As a 24/7 service, I keep a particularly close eye on abandon rates in the after-hours period, because I know that if someone is calling us at night or early in the morning, there must be a level of urgency. It helps me to ensure we're providing a consistent service, especially when people need us most.
Report: Global Contact Centre KPI Benchmarking
The National Coronavirus Helpline supports the health ecosystem by providing a first stop for people before they rush into the emergency room or call 000. Some positive COVID callers can be quite seriously ill, so quality compliance is another area I keep a close eye on – quality service delivery ensures that we conduct our clinical check with the caller correctly to ensure they get the right support and advice.
How have you managed the deep fluctuation in call volumes?
The COVID-19 world is very unpredictable and without knowing what may be next, it's nearly impossible to predict call volumes. To mitigate this, we have an outsourced panel arrangement with multiple suppliers for delivering our services which enables us to ramp up resources extremely quickly.
Find Outsource Suppliers
We are also looking into the relationship between case numbers to call volumes and overlaying that analysis with vaccine rates, different consumer behaviours from other states, etc. We draw trends from those analyses and forecast upcoming demand in the helpline.
Are you looking to extend the Helpline to channels other than phone?
The National Coronavirus Helpline is complemented by a comprehensive suite of COVID-19 services delivered through the contact centre, and the digital healthdirect services including website with a comprehensive COVID-19 hub, symptom checker and service finder.
We are now focused on connecting the consumer with other parties within the healthcare system. I am excited about this because through connecting multiple primary care providers with the telehealth journey, consumers will have a more seamless end to end support.