Technology
Knowledge Management Systems for Customer Service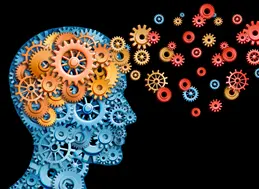 There are many types of Knowledge Management Systems (KMS).  When selecting a call centre knowledge management system, make sure the system is designed for customer service. KM systems for IT departments, for example, are unlikely to be suitable: they're designed to encourage collaboration, and for scientists they enable deep research.  But in a contact centre, you need a system designed to provide the answers at conversational – or lightning – speed. 
Good customer service knowledge management systems are purpose-built and simple to use, allowing a contact centre specialist to configure and manage them, rather than rely on resources from the IT department.
Here are some features to look for when selecting a call centre Knowledge Management System:
fast search capability, that will take you to "the answer", not a document where you have to search for the answer yourself
team communication platform – you can solve the death by email issue, as you can manage announcements to the team about changes and updates via the KMS itself.
process guidance – the KMS should enable even a new starter to answer complex questions on a wide variety of issues, at conversational speed and without assistance, thanks to an intuitive process guidance interface.
authority delegation – the KMS lets you control who has access to what items of the knowledge base
feedback – look for a system with a feedback tool, which promotes continuous improvement and fosters staff engagement.
Some vendors provide advanced functionality such as:
A quiz function, which you can use to quickly and easily check if your team members have understood a recent post in the system
Wizards – which can turn a complex decision matrix into a couple of simple questions to provide the right answer to the customer every time. 
Dynamic flow charts, that are automatically built as you upload your process guidance 
Multi-channel capability, so you can manage knowledge through multiple channels in addition to phone – for examples, your website, chat, social media.
Many organisations these days are selecting KMS in the cloud, delivered as Software-as-a-Service.  This means you can deploy the system immediately and eliminate the need for involvement from other departments.  Depending on your organisation, you may need to get IT's blessing to get started, but they don't have to do anything for you.  One of the greatest benefits of your knowledge base being stored in a cloud application is that you can access it anywhere.  This solves the challenge of business continuity and allows greater flexibility with your staffing strategies. 
The right customer service Knowledge Management software should pay for itself with savings of up to three times the cost. You will get cost savings by reducing handle time, hand-offs and training time, both in induction and ongoing, not to mention the almost immediate improvement you will see in First Call Resolution (FCR), customer satisfaction and compliance.
Ready to start looking at Knowledge Management Systems? Start by answering a few questions.