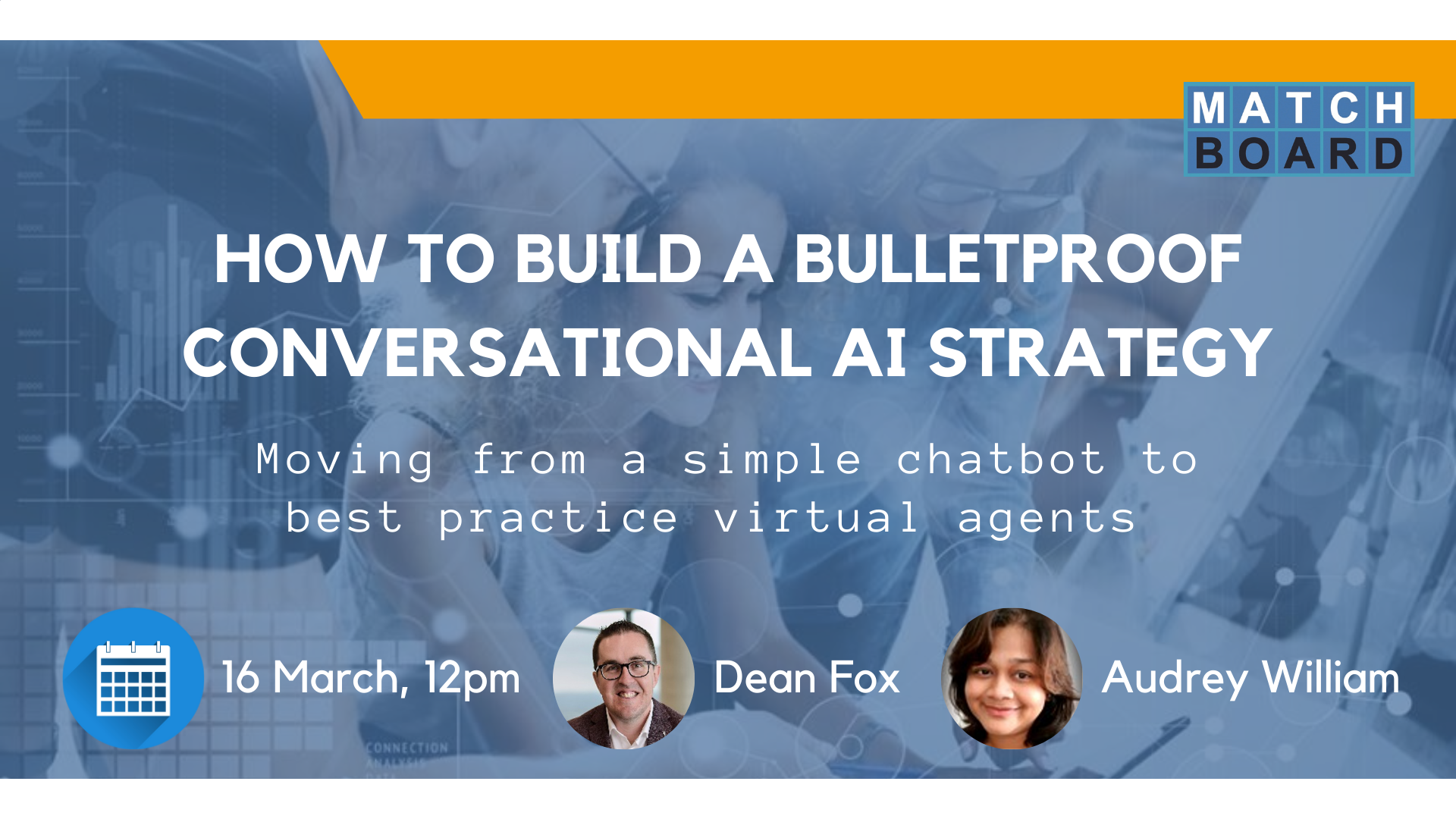 There is a lot at stake in a conversational AI implementation – get it right, and you'll have happy customers, happy employees, and a very happy CFO. Join your CX and Digital peers at an online lunch, where industry experts will share their knowledge to arm you with valuable information for a successful deployment.
We'll have a panel discussion, followed by audience Q&A, and invite you to submit any conversational AI question or challenge pre-event for our panellists to address. We'll cover:
Moving from a simple chatbot to smart virtual agents
Best practices for conversational design
Considerations to find the right conversational AI platform for your business
How AI can reduce the stress levels of your agents
Attendees receive:
🍴 Lunch delivered to your door – alternatively a $50 Deliveroo voucher OR $50 charity donation
🍾 A prize for the most interesting audience question.
---
This event is designed for Contact Centre, CX, Digital and IT leaders at medium to large Australian enterprise.