Video Customer Service is the new Black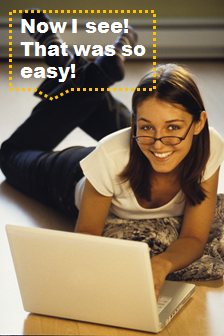 If the number of Unique Australian Visitors [UAVs] on YouTube (15,000,000) is any indication, Australians love video.  Video is the new black of the customer service world – it's cool, it's fashionable, and it's rapidly on the rise.   While more and more companies are creating 'how to' videos as an extension of their self-service offering, the real innovation lies in the use of video for direct agent-customer interactions.
And while video is not justifiable for every type of customer interaction (its cost and bandwidth requirements are obviously higher than a pure voice interaction), it is an extremely valuable service channel in many scenarios.  Video can:
help resolve problems more quickly through a "let me show you" approach (eg. a technical support issue)
increase customer advocacy and engagement (through use of non-verbal cues which create a differentiating and memorable service experience customers will tell their friends and family about)
help customers retain information (customers are several times more likely to retain a message if it includes video as well as audio)
improve sales performance (agents can build better customer rapport and trust through video – they can "look the customer in the eye", they can smile, and they can see when the customer is confused – and thus optimise their chances of a successful sale)
enhance nurses' or doctors' ability to diagnose a medical issue (such as a child's rash or a mental illness)
increase the efficacy of interpreting from one language to another where the customer is located in a remote area (for example in a government, health or educational setting), and enable sign-language interpreting without the travel cost of a face-to-face interpreter.
Video interactions can be recorded, just like calls, for quality and compliance purposes.
Amazon is a great example of a company that has leveraged video as a competitive customer service differentiator.  It recently released Mayday, a free "revolutionary" 24×7 video customer support feature, on the Kindle.  In a speedy 15 seconds (the response time goal), customers can see Amazon support staff on their screen (although staff can't see customers), and the support staff guide customers through technical issues and educate them about advanced functionality.
While some companies promote video as a one-way channel, not wanting to intrude on a customer's physical environment, other companies realise the benefits of customer-side video in particular situations – such as an insurance company wanting the customer to video the site of a car crash and point out what happened where through a mobile device.  The video channel in fact works on all devices, from smartphones and tablets to PCs and laptops.
Of course central to the success of video customer service is an appropriate visual image of the company's brand, from the way the customer service agent is dressed and presented, to lighting and other viewable items in the background.  From a technical viewpoint, bandwidth and availability are essential to a good quality video session.
There is no richer customer service experience than a face-to-face one, but no more cost-effective face-to-face customer service channel than video.  
If you'd like to connect with vendors of video customer service technology solutions, please contact us.

Related Content
The Contact Centre Industry's Best-Kept Secret
Contact Centres in Australia
Call tracking through Google: where the contact centre and digital worlds meet