CX
Behind the scenes of service delivery at Lifeline Australia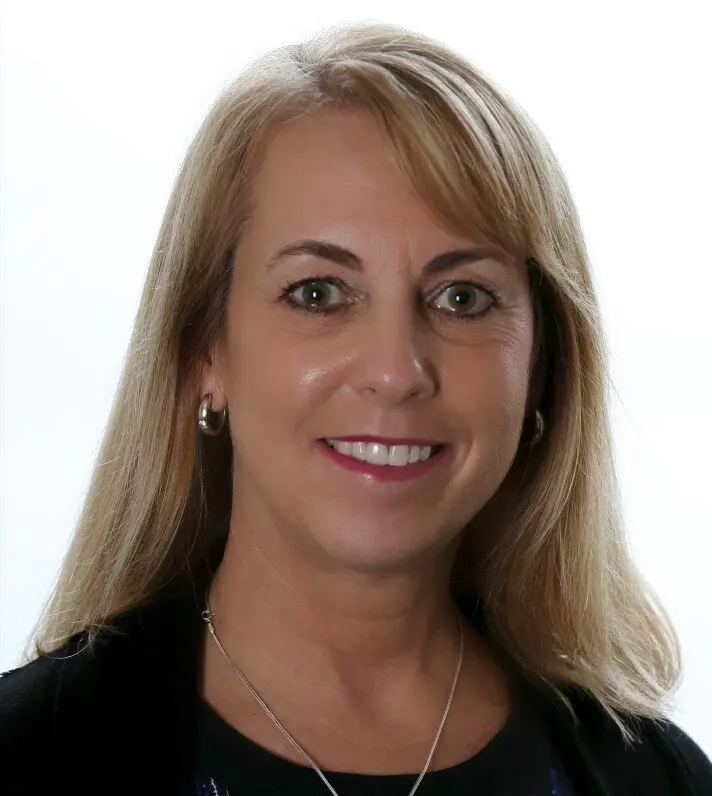 Beth Parkin is Executive Director, Service Design and Delivery at Lifeline Australia, a national charity helping thousands of Australians every day experiencing a personal crisis. In this interview, she reveals her innovation agenda, as well as the challenges of meeting rising demand and managing a vast volunteer workforce.
How has Lifeline and demand for its service evolved during the pandemic?
Demand for Lifeline's services has grown significantly over the last two years. As well as answering over 1 million calls each year, and almost 80,000 conversations combined across Text and Chat between July 2020 and June 2021, we marked our highest ever calls received in a day in December 2021 with more than 3,700 calls to Lifeline.  To put this into perspective, prior to the bushfires and pandemic, a day with 2,500 calls was considered a high call volume day.
Lifeline's network of more than 4,000 Crisis Supporters plays a critical role in us being able to answer these calls for support and work towards our vision of a future where our services are optimised to be equally accessible and available for each helpseeker's "channel of comfort".
The roll-out of our Digital Services (Text & Chat) is another example of Lifeline's inclusive approach to delivering suicide prevention services that are right for everyone.
The demand for this has risen dramatically since its launch, with a surge in COVID-19 cases driving a 57% increase in the service since July 2021. The rapidly growing need and audience for the service among the broader community and younger demographic meant we accelerated our efforts to take Lifeline Text to a 24 hours, 7 days a week, with this extended offering launching in November.
Our priority is to ensure help seekers can contact us through whatever channel they are most comfortable using.
How do you approach workforce management with so many volunteer counsellors?
Managing a predominantly Volunteer-based workforce – none of who work in a full-time capacity – provides complex challenges.  However, we are very fortunate to have incredibly loyal and passionate Volunteers who are motivated to help others and be there for fellow Australians when times are tough.
We apply many of the  principles used in typical workforce planning environments, such as  a 90-day rolling forecast that is reviewed monthly, as well as a daily heatmap snapshot covering the upcoming seven days to highlight anticipated gaps in resourcing to be filled by our network of 40 Lifeline Centres across Australia. 
To more closely align our increasing volumes and volatility in demand, we've introduced Work From Home capacity, coupled with a Rapid Response model that enables Volunteers to jump on within a short lead time to support  peaks in demand. 
Every second counts, so we do everything we can to ensure 90% of our calls are answered.
Has recruitment been a challenge during Covid, or have more people than ever put up their hand to help?
Thankfully, we are finding that people want to join organisations like Lifeline who align with their core individual values and empower them to do meaningful work. As a result, we have seen an increase in the number of people from a variety of industries registering their interest to join the Lifeline family. Like many organisations, we experienced an external hesitancy to seek opportunities during lockdowns, however this challenge was short lived for Lifeline. We are thankful that for us, the act of volunteering has remained strong with approximately 1,700 people being recruited and trained during this difficult period.
What is on your tech wish list for 2022?
In our pursuit of providing more accessible and inclusive pathways for support, the next stage in our digital transformation is the development of an online self-led support tool and personal toolkit in partnership with the nib Foundation.
Other items on our 'wish list' are: a new CRM, a Knowledge Management tool and an enhanced Volunteer Experience platform.
Given your personal history of CX innovation in previous roles, can you give us a sneak peek into your innovation agenda at Lifeline?
We are continuing to develop more online content and user journeys, leveraging self-led tool kits with a view to offer more multi-cultural/lingual support including growth of our 'human-assisted' digital interactions with the addition of messaging.
Currently, we are in the throes of rolling out a new omni-channel platform upgrade that will enable us to design new ways of directing and triaging help seekers.  Coupled with this, we are introducing new tools such as voice and text analytics and Quality Management to identify trends and enhancing ways to support both our Crisis Supporters (frontline team) and help seekers.
The volunteer experience (VX) is a critical focal point for us.
We have to make it a great experience, so that our volunteers want to remain volunteers.  To help put this into action, we have recruited a new Volunteer Experience Manager to implement strategies for acquisition, retention and recognition and to enhance the sustainability of our services. A big part of this is being able to work with state-of-the-art technology to allow for mechanisms such as online training and remote working options for Crisis Supporters.
Our future state CX design will always be centred around supporting emotional health through a diverse, integrated and caring network and delivering help when, where and how people need it. This is essentially about ensuring that we are there to provide service and support to any person at any time across Australia, through any channel through which they wish to contact us.
Lifeline has been answering calls for help since 1963. Fast forward to 2022 and our services have never been in higher demand, with calls to 13 11 14 often exceeding 3,700 calls in a single day. Every call is a call for help and Lifeline is committed to being there for any person who is feeling overwhelmed, experiencing crisis or longs to be heard. 
To donate, visit Lifeline.