Home-based call centres – everything you need to know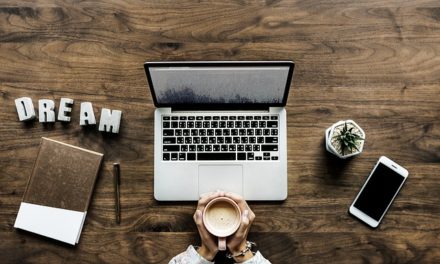 If there's one positive to the Coronavirus pandemic, it's that companies all over the world have realised that work-at-home models are not only possible but beneficial to business. Contact centres are the heartbeat of companies' communication with customers, and a home agent capability is essential in times of crisis. This blog was written before the outbreak, but is more pertinent than ever.
---
Operational teams are always looking for ways to improve productivity and efficiency, often going to enormous lengths to gain tiny uplifts in performance or twisting themselves into knots to improve the employee and customer experience.  Yet one of the easiest ways to improve performance is all too often dismissed, considered too risky, despite many organisations proving otherwise. The name of the game is home based call centres.
In this article, we explore the benefits and risks of work at home models, tips for success, and the option of outsourcing to at home call centre companies.
Benefits of home-based call centres
Work from Home (WFH) contact centre operations have many advantages, including:
Increased employee engagement
Access to larger recruitment pools
Reduced absenteeism
Reduced attrition
Improved customer experience
Reduced operating costs
Even with this long list of potential benefits only 16% of Australian contact centres offer WFH*, much lower than comparable markets 🤦‍♀️ (*Source: 2018 Australian Contact Centre Benchmark Report)
No doubt our embarrassing national Internet standards are a factor (Australia ranks 60th in the world for download speeds) – but this is clearly not the whole story as there are many Australian companies successfully offering work from home, including Suncorp, Medibank, Westpac, WW (formerly Weight Watchers) and Teachers Mutual Bank.
One company to successfully introduce work from home is IAG (Insurance Australia Group) who now have over 3000 customer facing employees working from home.  IAG is an insurance company and therefore it is not surprising that they understand risk.  Before rolling out their work from home program, they completed a comprehensive risk assessment and turned management concerns into a set of design and delivery principles that ensured a successful work from home program.
Risks of home-based contact centres
When considering Work from Home there 3 critical risks:
Underperformance
OH&S
Data Security and Fraud
With an understanding of these risks, thoughtful controls and mitigates can be embedded into the work from home operating model.  The table below offers some examples of the risks and controls that should be considered:
Risk Description
Example Controls

Risk of under-performance by contact centre staff

Causes:

Reduced access to support
Work not completed in timely manner
Quality of work may not meet expected standard
Inadequate monitoring

Performance monitoring, reporting and management

Capacity to recall to physical Contact Centre/HQ to manage performance face-to-face
Call recording of every customer contact
Management controls including monthly meetings, one on ones, dedicated team coaches
Real time visibility of consultant log-in state
Sales and Performance coaching
Access to Knowledge Management System

Risk of breach of OH&S obligations

Causes:

Inappropriate equipment (ergonomic injury)
Unsafe working environment
Working in isolation

       Quarterly Home Inspection Checklist

Mandatory OH&S Compliance training
 Leader home office inspections/assessments are undertaken prior to the employee working from home
Home Office equipment standards
Leader facilitated communication routines to decrease the feeling of working in isolation
Fortnightly face to face team meetings and regular face to face coaching between Leader and employee

Risk of breach of data security

Causes:

Failure of data and security systems
Staff dissatisfaction
Financial hardship
No physical presence of other employees to act as a deterrent

Work from Home agreement requires a private working environment

Staff are bound by the business Confidentiality Agreement
Call recording for every customer interaction
Mandatory training relating to:

-Privacy Act

-Information Security and IT Acceptable Use

-Fraud Awareness

Secure network access
No access to local/home printers
Not able to cut and paste outside of the secure network
Document shredders provided
It's ironic that some of the most risk-averse industries – financial services and health – are leading the way in adopting home agent models for their contact centres.
Don't forget about Leadership
Even a perfectly designed WFH operating model built with strong risk controls will be undone by poor leadership.  When leading virtual teams, a few simple tips can make the world of difference.
Stay Connected
Create a sense of connection with and within your team.
Over-communicate – you will need to be much more mindful about communication in a virtual team.  This means, by default, communicating more than you think is necessary; using all channels available to you.  Try to move conversations into open online spaces where everyone has visibility.  Ensure casual "water cooler" conversations are happening online with all team members participating.
Create a social space – ensure everyone in the team has the opportunity to socialise.  For example, create social web pages (private Facebook groups), non-work related video calls, bring the team together physically once in a while.
Use the right tech for the person – use the technology to add the most value possible.  It's important to recognise that certain people are more comfortable with certain technology and styles of communication.  Some team members might prefer a daily private jabber check in, whilst others might need a daily video or voice catch up to feel connected.
Don't wait – there is a temptation to leave things until "our next scheduled catch up".  Stay on the front foot at all times.  It is always better to address potential issues early.  If you make a habit of regular check-ins, then this is a lot easier.
Be Flexible
Be flexible in your thinking to create flexibility for your team.
Engagement – Flexibility is an engagement strategy, not a perk for high performers.  People empowered to work flexibly are more productive, engaged and committed.
Outcome focused – Flexible working is successful when we are focused on outcomes not visibility.  Our people should feel supported not monitored.  Setting goals and expectations with clarity helps team members feel confident they are on the right track.
It is for everyone – As long as it meets the business needs the reason someone wants to work flexible is not relevant – people from all walks of life can benefit from flexible working. But knowing your people and what is important to them will help you provide better support in the long run.
Address biases – There are many assumptions and views about people who work flexibly – such as, they are less productive and committed.  This is not necessarily true and these perceptions should be addressed in your team.
Inclusion
Create an inclusive team environment.
Diversity is an asset – See diversity as an asset that you can use to drive better results. Actively encourage participation for all team members, welcome different points of view and encourage people to be themselves.
Adaptable – inclusive leaders understand and respect different ways of working, they adapt their communication and interactions styles, they are flexible in the way they lead.
Self-aware – be aware of what makes you unique, encourage others to be authentic and to bring all of who they are to their work by setting an example.
Trust
Trust is given, not earned.  Be unconditional. Trust your people, believe in them, see them as an expression of their ideal self.
At Home call centre outsourcing
Some contact centre outsourcing companies specialise in the home agent model. This has proven particularly successful in areas such as tele-fundraising for charities, and sales. If you'd like to pilot home based call centre outsourcing, enter your needs.
Find a contact centre consultant specialising in home agent models or contact sales@matchboard.com.au.
Related Content
Call Centre Services: How to pick a call centre