CX
How humm group is driving purchase loyalty and a differentiated service experience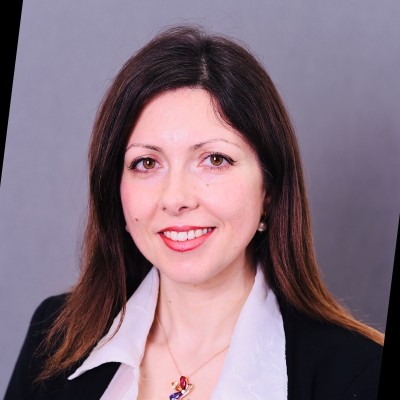 Ayelet Mendel-Girin is Head of Customer Experience at humm group, which received Canstar's Outstanding Value Buy Now Pay Later Award and the Ashton Media Customer Experience Award in 2021. Revolutionising the way people pay for products and services, humm facilitates purchases for 2.7 million customers and operates in Australia, New Zealand, Ireland and the UK. As this exclusive interview with Matchboard shows, Ayelet is passionate about creating a collaborative culture and building a win-win Experience Strategy for customers and employees alike.
How do you capture and measure customer feedback? Do you have an example of listening to a customer's suggestion and making a change for the better?
humm group operates in an extremely competitive, fast changing environment, and thus collecting customer feedback is vital for our business to be ahead of the game. It allows us to provide more personalized, tailored solutions to our customers, and predict future trends.
I personally am a big advocate of a structured VOC framework – AAA (Ask, Analyse, Act). Firstly, we collect customer feedback and data through surveys, social media and online review analysis, call centre drivers analysis and digital analytics. The reason for capturing user feedback from multiple data sources is that every channel helps to shed light on a distinct angle of a customer universe. For example, our online review analysis reflects more of the prospect's point of view – people expressing their disappointment with not being approved to join humm. NPS surveys, on the other hand, help to understand the pain points of the existing customers.
However, gathering VOC data without acting upon it is pointless.
Customer feedback is like red and gold autumn leaves lying on the ground – beautiful, but useless. It's only if we collect them and light the fire that these leaves are able to illuminate and warm up our humm house.
It's only when we get everyone's focus to deliver upon customer desires, that we achieve something valuable.
Thus, acting upon customer feedback is the core of the CX team activity at humm. One of our most successful recent initiatives was to redesign some of the features of our payment app, bundll. bundll allows customer to get an extra fortnight to repay, by hitting a snooze button. While customers found the snooze feature very appealing, they were deterred by the high fee ($5) and wanted more repayment flexibility.
Following customer feedback, we rolled up our sleeves and partnered with the product team to completely redesign the feature: reduced the fee from $5 a pop to $2.50, added a $20 minimum repayment per snooze – not a fee but a way to reduce the customer's outstanding balance and make them feel good about their Snoozes. And finally, we uncapped the number of Snoozes allowed – from just two, to as many as needed – to address the maximum repayment flexibility desire.
Since reintroducing Snooze to our bundllers, we've seen a complete turnaround in both feature usage and customer satisfaction.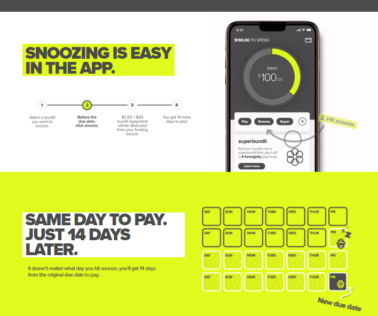 Our Net Promoter Score (NPS) hit an all-time high, up 17 points from before, and we saw a 24% lift in the bundll product aggregate review score, not to mention 400% more Snoozes taken.
And we have multiple additional initiatives in the pipeline to help our customers to manage their finances better.
What is your most important KPI and why?
I'm actively tracking and reporting on the 'classic' customer metrics, such as NPS, online review ratings and ease of digital experience. However, my favourite metric is actually Purchase Loyalty, as measured by the number of Customer Transactions. The reason for choosing this metric is that the digital payments space has become extremely competitive in the last few years. Customers have almost unlimited payment choices: BNPL (humm, Afterpay), credit and debit cards, Apple/Google wallets and many others. Which means that if, despite all other options, customers still choose to pay with us again and again at every step of their journey, we are doing something right by them! This is in contrast to, for example, an electricity provider – even if customers are unhappy with the company, they will still use the electricity as the effort required to move to a competitor is quite high.
This is a case where customer actions speak louder than words – customers' actual behaviour, by choosing humm again and again, is the best reflection of their satisfaction with us.
What channels do customers use to communicate with Humm, and how do you think this will change over the medium term?
Our ultimate goal at humm is to provide a seamless customer experience, by allowing users to interact with us on their preferred channels. Based on this approach, we are offering our customer multiple contact channels, both self-serve (website pages, Q&A sections, 'how to' guides ) and live channels, including calls, emails, website contact forms, live-chat, and social networks. Humm also maintains a very active Facebook page, 'We love humm', with thousands of engaged customers providing us their honest, immediate feedback and showing lots of support.
However, similar to the rest of market, we have realized that adding and managing yet more and more channels creates a costlier, more complex customer resolution journey, resulting in insufficient reduction in live volume and eventually not bringing significant experience benefits to customers.
Based on that, we are rethinking our channel strategy, striving to simplify our service and provide users with more digital and self-service offerings. The key to achieving this goal, however, is to offer the customer more personalised communication, tailored to their lifestyle support, without using canned responses that customers hate.
One of our key strategic initiatives is to talk to customers in their natural environment – leveraging social media platforms and digital channels to educate customers on our products and services, by adding more visuals, 'how to' easy to understand videos and simplifying the Q&A section.
Secondly, we are leveraging unified analytics and insights, aiming to provide our customers a more tailored support experience. In the mid-term, we plan to incorporate the knowledge acquired through contact driver analytics into our support channels, integrate more of a self-serve capability (such as canned responses to be front of live chat to triage human-assisted conversations) and take a more proactive approach by looking into a holistic customer journey (payment reminders, expired funding source reminders).
How does Humm differentiate its product and customer experience from other BNPL platforms?
BNPL started as a payment solution that targeted mostly young customer segments looking to shop fashion and luxury.
However, as the BNPL market is evolving, at humm group we aiming to become a 'partner for life' – accompanying our customer alongside their life journey and 'being there' at moments that really matter, even if they are not your classic aspirational moments, such as IVF treatments, dentist appointments and car repairs.
We are working on providing an interest free, simple and smooth payment experience to the larger ticket purchases (such as furniture, solar panels or medical expenses). Our vision is to provide the same amazing payment experience for large purchases that customers already have with lower-value purchases. We have exclusive partnerships with retailers, medical practices and other companies that allow us to provide better payment terms to our customers.
While consumers ask for more credit, they also wish to deal with a responsible lender, who will help them to make financially savvy decisions. Our strong tech and risk management capabilities allow us to make sure customers will be able to pay back so that their credit history will remain spotless.
What has been your proudest moment as a CX Leader?
Creating a sense of pride and seeing our Contact Centre agents' eyes sparkling with joy when they come to work always makes my day.
Since joining humm group, I've worked tirelessly, alongside other leaders, to shift the perception of Contact Centres from being seen as a burden, a 'step child' of a company, to becoming a 'Quarterback' in the field.
Contact Centres are a mirror that reflect organisational health. If the Contact Centre is overwhelmed with chats, it means our product and digital experience is not smooth enough. If customers complain about agents being 'rude' – firstly we need to check, are our agents empowered to resolve customer issues? Customer Satisfaction with the Support Experience is a great reflection of the brand experience, guiding us on what needs to be improved on a product or digital level to eliminate the reasons for customers to call us in the first place.
No more perception of 'What Happens In Rome Stays In Rome' – meaning that what happens in the Contact Centre, is shared and actioned by the whole Company.
This shift in organisational mindset helps support agents to feel they are at the forefront of, and have an actual impact on, the product strategy. Coming to the workplace, knowing this is not yet another day absorbing customer frustrations, rather you are empowered and enabled to resolve customer issues, makes the agents feel prouder of their job, experience higher work satisfaction and, as a result, provide a better service to our customers.