Contact Centre
Interview with Celeste Carnovale at Hertz: Customer Service, Culture and Covid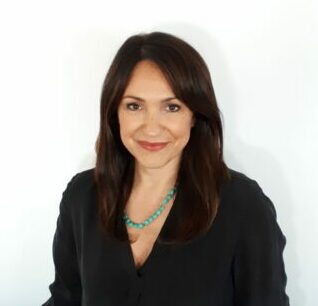 Celeste Carnovale is Customer Care Centre Lead, Asia Pacific at Hertz. In this exclusive interview, she shares Covid learnings, cultural differences in customer service, and the big trend in contact centres.  
In what ways did customer service at Hertz change during Covid?
As you can imagine, when the breakout initially happened, many customers had international and domestic reservations booked. It was important for us to ensure our customers were provided with the best service regardless of the circumstances.
To begin with there was a lot of uncertainty, but the customer service team was focused on helping and supporting our customers. Thankfully, we've had remote agents working from home for the last 14 years, so there was little disruption to the business in terms of organising staff to be set up.
Communication was key. Our strategy was to provide the necessary tools for our staff, allowing them the ability to change reservations, amend or refund bookings.
It was important for us to put our customers first and be flexible.
Regardless of the team's own personal learnings, they really stepped up and offered our customers reassurance that we were not going anywhere. The message to our customers was clear – we could easily adapt to the evolving external circumstances. 
Our service on the ground was for our customers to feel safe, therefore implementing protocols that would protect them and our employees. This included enhanced cleaning procedures and improved web check-in process that further reduces direct personal contact when collecting a rental vehicle.
On the whole, customer feedback was extremely positive; they were grateful we were flexible and supportive of their needs during what has been a turbulent time for everyone.
What would you say are your top learnings from the pandemic?
There are two parts to this question for me.  As I have Asia as part of my remit, I was quickly learning the situation was escalating fast as we were being updated during our regular weekly and sometimes daily chats. I didn't really have time to overthink the situation, I knew I had a team who looked to me for answers and guidance.
We were all looking for the right answers. I began to accept and take this as a unique learning as all leaders were going through the same thing. I worked closely with the Executive team, where we treated everything with a sense of urgency. We all needed to be on the same page and there was no room for debate – we were a united team.
I decided to be mindful in the way I dealt with everything that came my way. It was a great opportunity to work closely with all leads from across the business, so in my mind it helped me to grow as a leader as there is no special course that can teach you the best approach for what we were going through together.
Communication was the highest priority, ensuring our staff were well informed and cascading information was vital.  It was also a great time to accelerate any outstanding projects. It seemed the pandemic accelerated some technology rollouts and training, for example Microsoft Teams!  
From a personal perspective, I have three boys, a husband and a new dog!  My husband was working from home and travel stopped, so this disrupted everyone!  The boys were homeschooled – everyone at different levels. My youngest commenced at a new school and first year of high school having to make all new friends, my year 9 boy was happy to fall out of bed and log onto classes with seconds to spare, and my eldest commenced his 1st year of university.
The puppy needed attention too! The boys were dealing with their own learnings and all at different stages of their lives, they taught me a few things about adapting and they seemed to do it with ease. Juggling motherhood and my role meant my time-management skills needed to be perfect.
I tried to work from home for a few weeks, but when I started receiving food orders via text from the rooms next door, I knew I wasn't going to last long! But, like everyone else, you have to find a way to make it work.  The minute I was able to work from the office it helped me separate my work and home responsibilities.
Can you share some of the cultural differences across the different countries in the region which impact your customer care strategy?
I absolutely love all the different cultures we are exposed to as a global company. My teams are spread across Shanghai (China), Seoul (Korea), Tokyo (Japan), Singapore, New Zealand and Australia. Although we all represent the same brands I find our global approach is a united one.
The focus is our employees and customer's experience. I adapt my approach for each country because they all have various levels of the English language, and I encourage them not to be afraid to ask for help. I am mindful of the different cultures and therefore respectful when asking about the customer base in each country, all of which are very different.
I adapt our global messages on all of our strategies to suit the way they prefer to learn and there is always that moment when you know the message has been reached.
While we have Net Promoter Score (NPS) throughout our call centres globally, the Asian customer will rarely respond to surveys, so it's important for us that we give the team positive feedback on their approach and their achievements.
What are your predictions for contact centres over the next 12 months? 
Wow, that's an interesting question.
I think it's quite simple: back to basics. Pre-pandemic was saturated with "what else can technology do for us?", now it's about creating a safe, clean, healthy, touchless environment.
Everyone has been forced to rethink their strategies from employees to customers. But the technologies behind our operations are still important, of course.
In many ways I feel like I have been taken back 15 years. Customers appreciate speaking with a "real person", so I think the customer experience and customer service will be the focus. The comfort of picking up a phone and speaking to a real agent has been rejuvenated and is somewhat a relief. Customers now want the option of real as an addition to technology. Real must be easy to reach, no jumping through hoops to speak with someone.
A balance between our leading-edge technologies and personalised customer service will be the key.
Related Content
How to pick an Outsourced Call Centre in Australia or offshore