Seeing is believing: why video is vital in your online customer strategy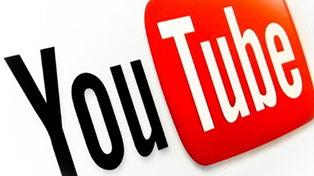 Seeing is believing
Here's a vignette not to forget: on average people retain 70-80% of what they hear and see, 20% of what they read, and 10% of what they hear. In this sense, video beats all other channels of marketing and customer service for impact. In a marketing environment, website visitors convert at a higher rate to the purchase funnel as video engages them and enables them to absorb information more easily.  In the context of self-service, customers are more likely to clearly understand a value proposition or even how-to instructions when presented on video. Human beings inherently love body language and visuals, and our brains are hard-wired to process and believe something more if we not only hear it but see it – "seeing is believing". 
At every stage of the customer life-cycle, from pre-to post sale, video can be a highly effective method of engaging customers. (In another article, we discuss the trend towards live customer service via video.) 
Barriers to adoption
How many customer experience executives have said, "we want to be where our customers are"? Almost 5 billion videos are watched every day on YouTube – the world's second largest search engine. Yet why do many companies just have a token presence there? Why does the rhetoric of so many executives not translate through to a more pervasive adoption of video? 
Some of the perceived barriers to video marketing and service include:
higher bandwidth requirement
longer load time
challenges optimising for search engine (versus text), and
cost and effort to produce high-quality videos.
But when you compare average website conversion rates of 4.8% with video content versus 2.9% without (Aberdeen group), the cost of producing short videos quickly pays off.
As for SEO, videos can be tagged with keywords and descriptions, and transcripts of videos can also be published. It's no wonder Google, which owns YouTube, is favouring websites with video in its search engine rankings.
Examples of video's impact in B2C and B2B
In today's world of online shopping, when many consumers cannot touch and feel their product before purchase, videos can help get the sale across the line with demos showing features and benefits, models strutting the latest fashion items, explainers showing the ease of assembly or use.  Quicksprout claims consumers are in fact 64% more likely to buy online after viewing a video.
And once consumers have purchased, think of the power of sharing a video on social media – on Facebook, for example, videos stand out more in people's updates, they are more likely to go viral, and can present a more authentic, human side to your brand compared to static, impersonal ads.
In the B2B world, sales people who insert a short video link in an introductory email to a prospect still stand out in a crowd of less interactive text email. Imagine the odds of getting a meeting when a charismatic CEO explains his vision and values to the camera versus an unknown salesperson pitching the prospect with bullet points. Quicksprout references research that shows a two to three times increase in click-through rates in emails when a video is included.
Enough said. Turn on video in your marketing and service strategy and watch your customer engagement metrics climb!
Check out Matchboard's explainer video and our Founder's video interview on how Matchboard uses LinkedIn.
Get in touch if you'd like recommendations for: