Converting online shoppers to sales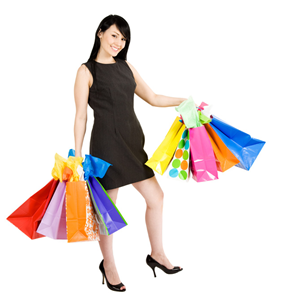 It's only just gone July, but savvy online retail executives have already begun planning for Xmas.  And one of their highest priorities is ensuring they have the right customer experience mechanisms in place to convert the swell of consumer interest into sales.  Customer experience is often a tug-of-war between marketing, operations and IT silos, resulting in a fragmented, disorganised approach.  But there are some basic considerations for all in today's world of multi-channel sales and service delivery.
The first is that, unlike bricks-and-mortar shops, an online store does not have eager sales people prancing the floor offering customers style advice and encouraging them to try on this or that item.  An online store needs to compensate for this lack of physical sales presence in other ways – or risk losing a segment of their visitors with a simple click.  The argument that "we're an e-commerce site, so we only need customer service via FAQ and email" is ill-informed.  It's no secret that today's consumers are not vanilla and like a choice of flavours when it comes to customer experience. Self-service is just one flavour, but there are phone, web chat, video and social media channels which, when woven together consistently, can make shopping online a more personalised, interesting and gratifying experience.
Let's take the contact centre.  How many shopping sites encourage their customers to interact via web chat or call as they are browsing through merchandise?  It seems common sense that customers will be more likely to buy if they can have their product, size or colour questions answered on the spot, just at that moment of interest. And not only would they be more likely to buy through real engagement with a live human being, but the agent could suggest matching items and effectively generate a greater average order value than a pure self-service model – cancelling out the additional cost of the contact centre itself.  As if increased sales conversion and higher order value weren't enough, the contact centre can also develop emotional rapport with the customer which will increase the loyalty factor and likelihood of repeat business. It's no wonder that web chat has been ranked time and again as the channel which elicits the best customer satisfaction and Net Promoter scores.
Not all in-house operations have the capacity and elasticity to expand their workforce and infrastructure during the peak months, however the good news is that there are many outsourced providers with retail industry experience which can assist with overflow customer service, resulting in more sales.  Their staff can be trained just like your own employees, and the outsourcers will often bring extra technology smarts from analytics to knowledge management systems, reporting and CRM tools.  Australian retailers have the world at their feet literally in terms of outsourcing options, from a premium service in Australia, to "near-shore" New Zealand (about 25% cheaper) and "offshore" South Africa, Fiji and the Philippines (30-50% cheaper).  Cheaper locations free up budget for more manpower to answer customer queries faster, and over extended hours where penalty rates may make this prohibitive at home. These same centres can manage phone, web chat, email and social media interactions, all in a single reporting interface.  This allows you to monitor patterns of channel usage and the interaction preferences of your customers.  You can then make informed decisions about how you will structure customer experience in new iterations of your website.
Related Content
Best Practices for Web Chat
How silos damage Customer Experience
Contact centres in the Philippines: surprising facts