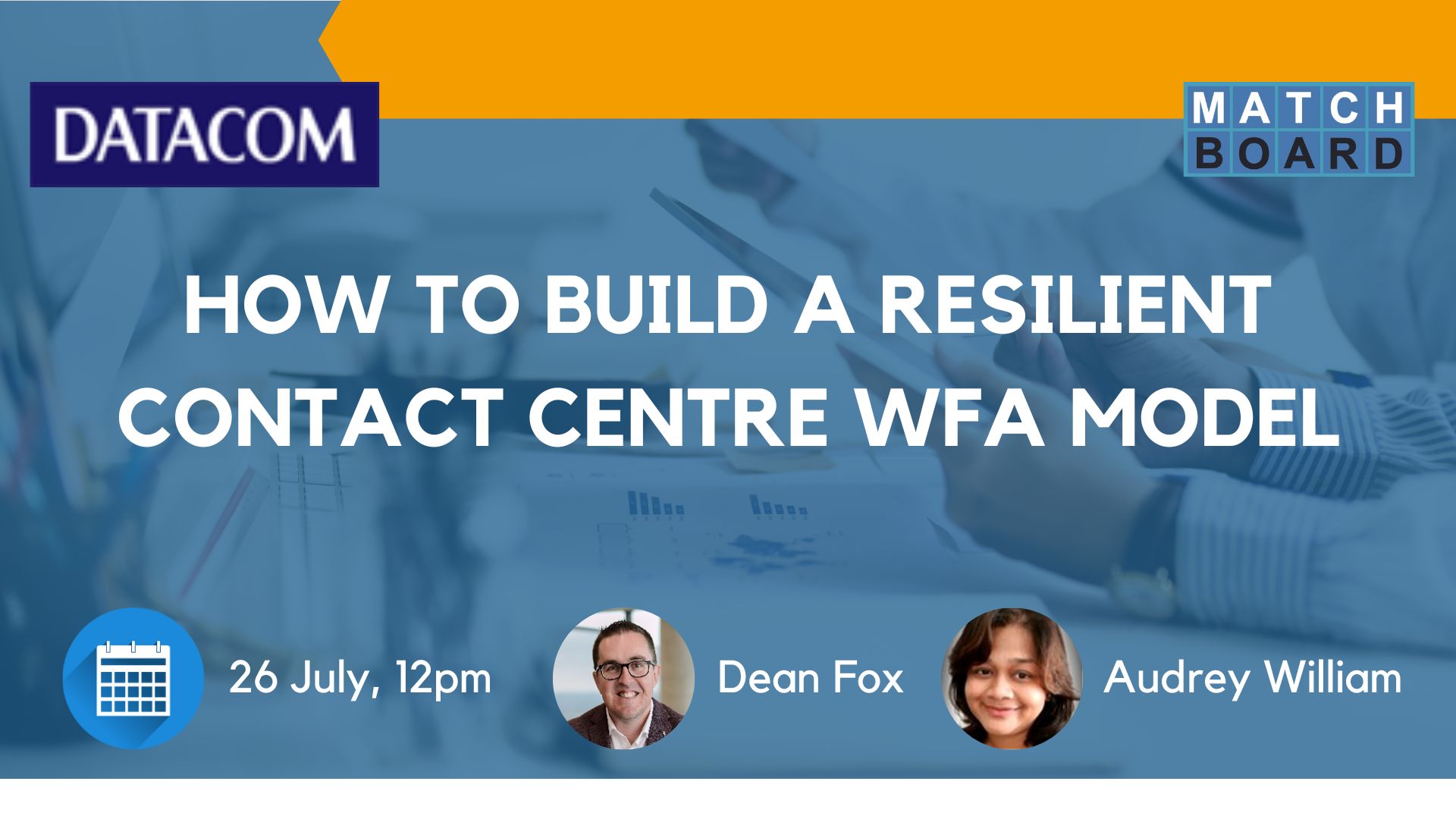 In an age where power has shifted from employer to employee, operational leaders must think how to build a resilient and effective WFA (work-from-anywhere) strategy. At this event, we'll cover:
Security considerations in home worker environments
EX tools to drive better agent experience
Rethinking the way you look at training and wellness programs
Key people and technology elements of a WFA BCP (Business Continuity Plan)
We'll have an analyst presentation and panel discussion, followed by audience Q&A. We invite you to submit any WFA question or challenge pre-event for our panellists to address. Attendees receive:
🍴 Lunch delivered to your door – alternatively a $50 Deliveroo voucher OR $50 charity donation
🍾 A prize for the most interesting audience question.
---
This event is designed for CX and Contact Centre Leaders at medium to large organisations in Australia.
Register interest to attend or email sharon@matchboard.com.au.