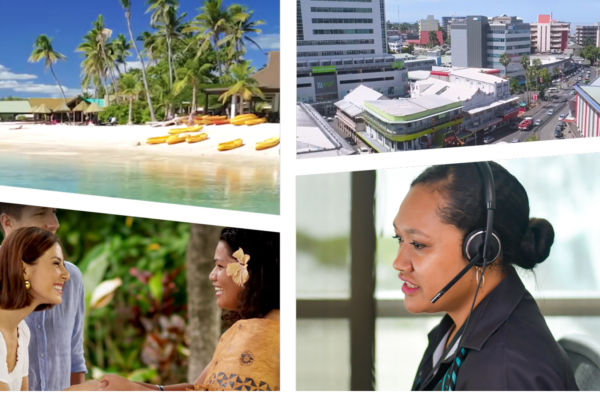 An exclusive event for the UK market
The UK's ecommerce sector has skyrocketed during the pandemic, and with it, a growing need for capacity in customer operations. With a critical shortage of workers in the UK, Fiji's outsourcing industry has jumped to the rescue, providing retailers and logistics providers with flexible, high-quality voice and digital services, at a fraction of the cost. With single-digit annual attrition and a workforce renowned for authentic customer service, Fiji represents a fresh face on the map for contact centre and back office services.
At this event, hear a case study from Interparcel covering:
Why Fiji?
Journey outsourcing to date
Overview of learnings and outcomes.
This will be followed by a fireside chat with industry consultant, Dave Halford, and one of Fiji's leading BPOs. There will be ample time for audience Q&A.
Attendees receive:
🍴 Lunch (a £25 Deliveroo voucher) OR charity donation
📔 A complimentary white paper
---
This event is designed for UK-based leaders of contact centre, customer service, CX  and back office functions in online retail, marketplace, logistics and adjacent sectors; as well as consultants covering outsourcing, location strategy, contact centre, CX.
Register interest to attend or email sharon@aboutmatch.co.uk.