CX
Interview with CSIA Executive Director, Jeremy Larkins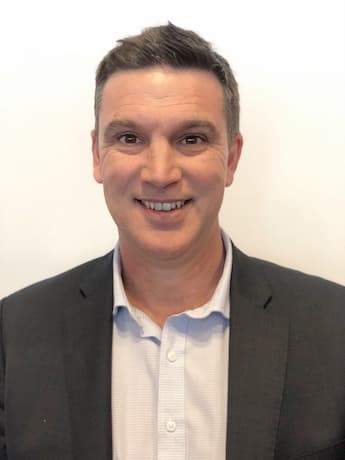 In this exclusive interview with Matchboard, Jeremy Larkins, Executive Director of the Customer Service Industry Association (CSIA), shares customer service best practices and trends in the Australian market.
Can you share the vision and role of CSIA in supporting the Australian customer service community?
CSIA sees its role as the facilitator for elevating customer experience and outcomes in Australia. As the peak body for customer service, we contribute to thought leadership through our research and publications and by consulting to bodies such as Standards Australia and the Australian Bureau of Statistics.
Since 1997, our mission has been to help individuals and organisations "see the world through a customer lens", which we deliver through our core accreditation and training services. Our most visible activity is The Australian Service Excellence Awards – Australia's largest awards for customer service. For over 20 years, the awards have celebrated and rewarded those people and businesses who have excelled for their customers. 
Over the past 25 years, CSIA has witnessed a revolution in customer service, and as we look into the future our role will continue to advocate for customer-led thinking and design and customer centric behaviour, along with supporting the challenges of meeting more complex and demanding customer expectations.
Which customer service best practices are typical of market-leading organisations?
There's no magic bullet – different organisations and industries each have different approaches, and their customers have different expectations of service. But there are themes we see consistently in organisations who are delivering exceptional service:
Customer-centric leadership – the senior leadership drive a customer-first priority throughout the organisation
Customer-focused culture – these organisations invest in training and empowering staff, and developing a culture where the customer is at the centre of all behaviours and decision making
Very effective communication – communication to customers, employees, stakeholders and partners is regular, detailed and transparent
Personalisation – customer service is designed by customer input and the experience exceeds the customers expectations and is individualised, invoking a personal connection to the brand
Consistency – the service experience is consistent across all channels and interactions
Innovation – high-performing organisations focus on continuous improvement and seek opportunities to proactively delight customers and anticipate needs.
How do you see the world of physical customer service changing?
The world of physical customer service is undergoing significant changes driven by advancements in technology, and evolving customer expectations. Self-service, automation and the 'digital revolution' have transformed customer service already and as businesses continue to enhance their service through tools such artificial intelligence and augmented and virtual reality these changes will continue. 
Currently research indicates that the vast majority of customers prefer dealing with a human when experiencing an issue, but over time this will shift as businesses use customer and emotion led design to utilise new technologies. 
What trends are you seeing in contact centres to enable the best possible customer service outcomes?
The majority of Australians phone a contact centre if they have an issue and certainly the need for an empathic and outcome focused service is still fundamental to a contact centre's success. But over the past 20 years, we've seen contact centres gradually evolve from the "service department" to a profit centre, and the modern contact centre is a much bigger part of business performance by augmenting customer lifetime value. 
Right now, there is a rapid change happening with the arrival of practical applications of Artificial Intelligence. While phone systems, customer management software and automation have enhanced service, in the past these have forced customers into undesired service pathways. Now, carefully implemented AI tools allow service agents to solve customer queries and even complex problems much faster and more efficiently than ever before, and we're now seeing contact centres using AI solutions that are focusing initially on simplifying the experience for customers, but also its use in systems integration, a more coherent use of customer data and feedback, and developing their agents' technical and interpersonal skills.