The inside view on Customer Service at the Fair Work Ombudsman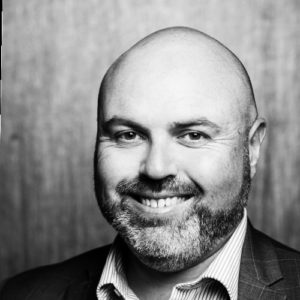 In the first in a series of exclusive client interviews, Matchboard speaks with Michael Clark, Executive Director – Advice, Support & Assistance at Office of the Fair Work Ombudsman (FWO). 

What has been the biggest customer service challenge you've faced at Fair Work Ombudsman, and how did you overcome it?
We started in July 2009 as the merger of two government agencies, creating a new workplace relations regulator, and it's fair to say there have been many challenges during that time. The biggest customer service challenge was that posed by a decision around the shift to Modern Awards. In summary, most smaller businesses and those without enterprise agreements have their wages and conditions covered by Awards. Between 1 January 2010 and 30 June 2014, we transitioned from many thousands of state-based Awards to 122 Modern Awards which are national. This was challenging as the Government policy was that no one was worse off, so the transition involved adjusting wages up or down by 20% each year. For us, that was an administrative nightmare, as every wage rate we provided needed to involve calculations from two awards (the old state-based and modern award) and a transitional calculation. For our customers, it was almost impossible. Our solution, apart from training our frontline to do complex calculations and Excel skills (which we actually did do) was to build a bespoke Pay Calculator. This was developed and released in 2010, and upgraded over time. PayCheck Plus contained over 135,000 calculations at its peak and provided accessible and reliable wage rates to millions of users, with usage this financial year over 1.5 million users. We celebrated the end of this transition on 1 July last year, and we have just replaced PayCheck Plus with a new Pay and Conditions Tool built on a rules-base engine utilising decision-tree design to make this simpler again for our customers, and to provide not just wage rates but also leave entitlements as well termination and redundancy calculations. Our ethos for particularly small businesses has been to make it easier to comply.
If you had to pick one technology that has "changed the game", what is it?
I'm not going to pick a Call Centre technology solution, as they all offer something but none on their own have changed the game. If I consider the services I need to provide now and tomorrow, then mobile phones, especially smart phones are the biggest game changers. Why? More people interact with us today on mobiles than landlines. Over 45% of web traffic today is from a mobile device and growing fast. In 2009, when my agency formed, I could service my customers through phone, email and chat channels. Today we have social media channels, mobile designed websites and increasingly across industries apps to service and drive customer need. The rise of customer mobility has changed expectations, changed service models and disrupted industries. AirBNB and Uber are examples of companies that thrive because of the sharing economy grown off the back of the penetration and capability of mobile phones. The first iPhone was released in mid-2007, AirBNB formed in 2008 and Uber started after us in 2009. Facebook had 200 million global users when FWO began, today they have over 1.2 billion. We are increasingly a globalised and interconnected world, with a focus on what is happening in our own backyard, best considered through the buzz word 'glocalisation'. This kind of penetration globally and locally is unprecedented and significant change and disruption is being driven off the back of the increasing power in our pocket – our smart phone.
What has been your experience with the web chat channel?
We were a relatively early adopter of web chat, using it as a customer service channel from 2009 in a meaningful way. Our experience was positive early on – our customers loved it and our early customer satisfaction and resolution rates were excellent. It out-rated call and email for both metrics. The downside was that we lost sight internally of what was suitable and unsuitable for chat and kept pushing the envelope. We deal with enquiries about wages and conditions of employment as Australia's workplace relations regulator. Web chat is great for less complex enquiries, or enquiries where you don't need to ask your customer too many questions. For us to provide a wage rate by phone or chat we needed to ask at least 9 questions. I opened chat to wage enquiries which was the wrong decision as they were complex and lengthy enquiries. The gains we had made in 3 key areas – concurrent chats, resolution rates and satisfaction were quickly overrun. In 2013 we removed chat altogether from our website and repurposed it as a convenient channel for authenticated users in our online account.. Volume is significantly lower, but we do not have the same issues we had when we broadened our approach. The lesson here is understand your channel strategy and don't let enthusiasm run ahead of reality.  
Which are the most important metrics you measure in your customer contact operations? How does that compare to 5 years ago?
We are in the midst of significant transformations of process and technology so what we measure today has changed against 5 years ago, and will change again in the coming months. Over the past 2 years we've driven significant productivity improvements by focusing on an individual level on adherence, quality and calls per hour. We have seen at least a 25% improvement in across-the-board performance. This compares to metrics which focused on factors outside an individual's control. The old metrics focused on Grade of Service for example, which we still measure but do not give strong consideration to. This focus in the past 2 years has been mirrored internally by the levels of interest from our Executive team on volumes by customer segment and average and outlier wait times. We've been able to visualise a clear link for our frontline between their role and what the agency cares about. Moving forward we will still look at these things but we are introducing a new CRM platform in coming months, so I am interested in greater focus at an individual level on First Contact Resolution, issue resolution and voice of the customer metrics.  
What are your views on the trend towards outsourcing customer service in the public sector?
The Commonwealth Government has a focus on contestability, that being that the public sector should not always be seen as the provider of public services. It is appropriate that in the current economic climate that alternatives are considered including outsourcing to the private or not-for-profit sectors. Governments need to consider the most appropriate way to spend money to meet public needs. There are many services which are better delivered by those outside the public sector. I think the emerging trend is not straight outsourcing, but partnering towards delivering social value and impact. This is consistent with the 'glocalisation' trend I mentioned earlier. This will require new ways of working and thinking across the public, private and not-for-profit sectors. I think the NFP sector is probably best placed at this point for this emerging trend. 
Companies such as Telstra and AGL have successfully implemented online peer-to-peer communities, and crowd support is an emerging channel.  Is this relevant to government?
The emergence of crowd support and peer-to-peer communities is interesting, and for parts of government, yes very relevant. Australia still has cultural issues with government knowing too much – an almost Orwellian fear best characterised by the 1980s debate about the Australia card. Ironically millions of Australians give over vast quantities of information to Facebook, Apple and other multi-national companies, but the mere thought of doing the same with a Government department leaves them cold. The growth of peer-to-peer is very much consistent with the rise of social media and mobility best espoused by the rise of the iPhone and its competitors. For Government to be able to effectively implement crowd support and peer-to-peer communities, that privacy issue needs to be overcome. It will happen over time, as customers are increasingly blurring the boundaries between what they want and the sectors they engage simply because they have less time, want more convenience and are increasingly confident acting and engaging in a social manner online.
Are your call volumes increasing or decreasing?
Our volumes have been stable in recent years, whereas our online and mobile presence has grown significantly. We've tripled our website traffic in 3 years, with calls remaining stable. That is a good sign that we are getting our online and mobile presence right. Our approach moving forward is to attempt to decrease our less complex calls through improved capability on any device – the use of integrated user pathways to assist our customers to self-serve in a much more integrated and useful way. 
I understand you've held some emotional intelligence training for your staff.  Can EI be trained? 
Emotional Intelligence is an interesting subject. We've run training for many of our leaders, as it's useful particularly in terms of self-awareness and understanding, and how they interact and bring out the best in our people. We commissioned a study of our frontline advisers. What was most interesting was that our best advisers in terms of individual performance had high levels of self-awareness and self-actualising behaviour. Can it be taught? Yes, to an extent I think it can but you can certainly assist the process by recruiting the right capabilities as well as coaching and rewarding the right behaviours. What I need from my frontline in coming months is changing, so understanding their EI is an important characteristic also as I believe those most able to adjust will be those most aware of their own actions, responses and behaviours.
Related content