Virtual Assistants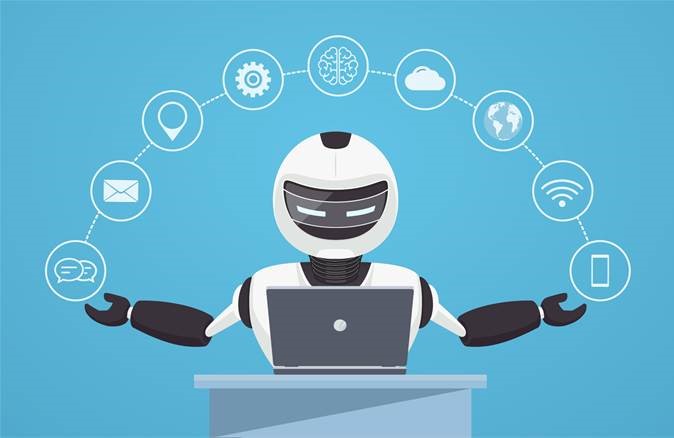 Virtual assistants make use of NLP (natural language processing) and conversational AI to provide information and answers to questions in spoken or written language. In their simplest form, they can screen enquiries to better route them, and handle simple or repeat enquiries. With additional integration and training, they are able to deliver personalised answers and work across multiple customer channels.
The time of Virtual Assistants (VAs) is now
Whether they are text-based (often called chatbots) or voice-based, whether they are placed on a website, embedded in an app or desktop, on a messaging platform, or inside an IVR, intelligent virtual assistants are on the rise – and for good reasons.
The technologies that power virtual assistants – machine learning, NLP (natural language processing), text-to-speech and speech-to-text – are now proven and reliable. As the popularity of Google Home, Amazon Alexa, and Apple's Siri demonstrate, people are happy to interact with an AI if it means they can get things done more quickly and efficiently.
Virtual Assistants and humans working together
The popular press would have us believe that the rise of AI will put hundreds of thousands of jobs at risk. The reality however, at least in contact centres, is that AIs are going to work alongside humans to help improve overall service to customers.
Internal virtual assistants – support your staff to perform their day-to-day roles and complete administrative tasks. For example, instead of entering a search query into a knowledge base, an agent can ask a bot for answers by posing questions in natural language. Some virtual assistants can even proactively jump in at relevant moments to suggest courses of action to agents, or pop relevant information and processes on to the agent's screen. For example, consider how a Virtual Assistant can support your HR function and reduce effort for employees, by providing automated responses to high volume, low complexity enquiries such as annual leave balances or references to policy and procedure.
External virtual assistants – these digital agents can become the face of your organisation and act as an initial port of call for customers and prospects seeking information. When they cannot process a query, they can hand over to a human agent or arrange a call back. As every aspect of these interactions is captured and stored, they also become a key source of insight into your customers' experiences.
Omni-channel virtual assistants – this style of AI platform provides a seamless human-like end-to-end conversational experience for self-service across all channels. Leveraging this style of platform helps enterprises transform their contact centres into a next generation digital experience, improving service and eliminating complex IVR menus.
The technology behind Virtual Assistants
Virtual assistants and chatbots work in the same way: using NLP (natural language processing) and other AI techniques they actually interpret the intent of a user's question. This intent is then matched to a conversation framework which the AI uses to decide what to 'say' to the user next.
While a large part of the process of implementing a virtual assistant involves training it on the transcripts of previous calls and chat sessions so that it can understand a user's intent, the conversation framework and the exact expressions the assistant uses are created by humans. The provider you choose should therefore demonstrate strong expertise in UX design, language analysis, psychology and script writing as well as the AI disciplines of machine learning and NLP.
Tips for creating believable Virtual Assistants
Give it a personality – your brand has a personality and so should your virtual assistants. When designing conversations and writing scripts, try to ensure customers can connect on an emotional level – this is what creates memorable experiences.
Take it slowly – it's all too easy to get carried away with a new technology, so remember that the point of virtual assistants is to solve business challenges and improve customer outcomes in a measurable way. Focus on simple, achievable use cases to begin with to prove what works and what doesn't before creating more complex solutions based on what you've learned.
Design around customer needs – great brands committed to creating great experiences for their customers will make sure they have pinpointed the exact need for a virtual assistant through customer research and insights. Start with identifying your customer groups and their needs, then develop your virtual assistant around the features it will need to solve those customer challenges.
Don't forget what customers value – for high value, complex transactions, customers will usually expect to talk to a human being. On the other hand, there are many simple transactions that customers would thank you for speeding up through automation.
Iterate continuously – the performance of your virtual assistant should be measured constantly and reviewed at least weekly. This will allow you to make improvements in the conversation tree and scripts, train the AI to better interpret customers' intents, tweak how your virtual assistant hands off to human agents (and vice-versa), and see which use cases should be added to the virtual assistant's repertoire.
The ROI on Virtual Assistants
As with any successful self-service channel, there is a huge benefit to be realised with the reduction of call volumes, emails and chat sessions initiated to the contact centre. Some users are reporting contact deflection rates of up to 80%, with the average being 20% to 30%. Handling times of those interactions still handled by human agents are also reduced by up to 40%.
The benefits also include reduced agent training times and lower attrition, as the automation of repetitive, simple tasks allows staff to focus on more challenging and interesting work.