CX
Behind the wheel of Member Experience at Car Next Door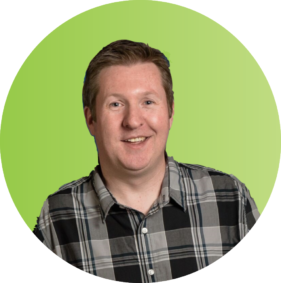 In this exclusive interview with Matchboard, Glen Robinson takes us behind the wheel of Member Experience at Car Next Door – Australia's largest peer-to-peer car sharing platform and recognised as one of Westpac's top 20 businesses of tomorrow.
What are the key metrics you use to measure customer success and satisfaction?
We use a range of data points to help understand the happiness of our members. Historically we've used a pretty standard CSAT survey however we have just begun a process to implement CES (Customer Effort Score). We're very keen to understand how easy we're making it for our members to interact and resolve their queries.
We provide a rating and feedback process within our app for members to leave a review after every trip. This data provides an endless source of feedback. It allows members to highlight specific areas where they felt the experience was poor, such as a vehicle left in an unclean state by the previous borrower.
In our contact centre operation, we look at a range of fairly standard contact centre metrics such as average wait times, response times, agent AHT, and resolution times.
Lastly, given we provide an app-based portal for our members to access our range of vehicles, we monitor Apple and Google Play ratings and reviews quite closely.
What sort of technologies power your customer service?
We have two key pieces of technology in the form of Amazon Connect for our phone system and Zendesk for our Help Centre, Live Chat and Email ticket system. Both of these really provide all the essential features we're looking for and some basic reporting.
To give us greater insights, we've added an analytics tool to integrate the customer contact data along with members' transactional history of trips and revenue. This allows us to manage the workload day-to-day and glean insights into performance to help ensure our service levels are high.
What is your highest priority project this year?
Scaling to handle the huge growth we're currently experiencing! Car Next Door has experienced rapid growth as more and more Australians look at car sharing, as an alternative to owning their own vehicle or using a traditional hire car service – a lot like Airbnb is now a real alternative to staying in a hotel.
Not only do we have more members, but many different types of members: owners of single or multiple vehicles looking to share and manage their vehicles; borrowers who are looking for a car to use on holidays; versus a small business owner wanting to borrow vans regularly instead of buying their own vehicle.
What sort of impact has Covid had on your business and customers?
Overall, the business has experienced strong growth in 2020 and 2021 although Covid has impacted us in many ways, some positive and others negative. Something like a hard lockdown where people are limited in their movements certainly can have a negative impact on the number of trips taken by our members each week. However on the positive side, with so many Australians looking to holiday within Australia while overseas options are closed, we've seen a big jump in new members and trips taken.
Covid has impacted our customers in various ways. For many car owners, the additional income they have earned from their car on our platform has helped supplement other losses of income. For other customers wishing to socially distance themselves and avoid public transport, borrowing a car from our platform provides you with your own transport. Overall, we've seen a huge increase in members adapting to life with Covid and using the Car Next Door service to their advantage.
You have extensive experience working with offshore BPOs. What are your top tips for making it work with overseas partners?
Do plenty of research and make sure you find the partner you think will work best with you and your business.
Get hands-on with the setup. Be involved in recruitment, induction and training. The more effort you put in at the start, the better the end results will be.
Set clear expectations, be able to measure results clearly and share those with the team.
Treat the offshore team like your own staff. Communicate with them regularly, train them on new products and processes, celebrate success together. If you want them to put 110% in, then show them you care and that you're going to put 110% into them.
Turn up. That's harder with Covid, so use tools like Zoom or Google Meet. Once travel is available, go and see your team!
Find Outsourcing Partners
to meet your needs