CX
Customer experience at one of Australia's hottest startups: an interview with MILKRUN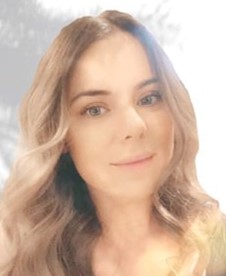 Sarah Thomas runs customer experience at MILKRUN, a startup promising delivery of groceries in 10 minutes which has taken the Australian market by storm, raising $75 million from prominent VCs. Sarah gives Matchboard this exclusive interview.
How would you describe the experience of building a CX function from scratch for a startup?
It's been the best experience. Rarely do you get an opportunity to build a CX function from scratch so to start from an empty slate was truly exciting.

The best part is that we get to build and adapt around our customers and their behaviour. So rather than building this function around the way things are traditionally done, we decided to build it as we go and be agile enough to pivot it to our customer needs. How do our customers want to contact us? What experience do they expect? What are they absolutely loving? What are their pain points?

We are six months into our CX journey and we are constantly transforming and looking at customer feedback. We are an agile business, we have a lot of big plans for the future, and the MILKRUN community is the driver behind all of that. One of our MILKRUN values is to make magic, and that's the aim of our CX function. We make magic happen for our customers every single day.
Speed is central to Milkrun's delivery service. Is it also an essential component of your customer service?
Apart from quality, speed is the most important factor within our customer service function. We provide an incredible WOW experience at MILKRUN – the best quality products delivered super fast in just a few clicks – so we can't drop the ball when our customers need us. Our support agents are experts in what they do, and they love providing that MILKRUN Magic. What this means is that on a rare occasion that something doesn't go quite right with a customer's order, we have it fixed in a few short minutes. I think this extra WOW moment helps form an even stronger relationship with our MILKRUN customers. Fast service normally means you lack a personal interaction or a personal interaction can mean the service is slow – but we do both really, really well.
Which customer experience KPI is most important to you, and why?
Retention rate is a KPI I look at quite deeply. I want to know how our service is fitting into the lives of our community, who are those who are ordering from us frequently and what experience they are having.

Once you understand who your repeat customers are, it helps to make their experience even better whilst having the knowledge in filling in the needs/gaps for others in the community who want to use our service too!

From a customer support perspective, the only KPI each agent is responsible for is their Quality Assurance results. Traditionally customer support agents can be made responsible for things that they can't have a huge Influence on, such as average handle times, and this can mean that quality is impacted to reach those targets. We see their KPIs differently. Operationally we have a set-up that will ensure our customers get to the right person fast so our agents are only responsible for making sure that their interaction with our customers is the best of the best. We have all the training, coaching and tools they need to feel empowered to make each interaction a VIP experience.
With such rapid growth, what is your approach to scaling your customer operations?
There are two parts to the scaling of this function. The first is understanding that although our customers love us, they don't necessarily want to be in contact with us – so we need to understand why our customers are having to make contact and what can we improve so they don't have to reach out.

As an example: Is there a question that customers are asking us frequently that we can pop on our website? Is there a product that is getting queried, can we add more info about it in the app?

The second is building the capabilities of our team and our tech. We are forecasting extreme growth so getting those efficiency wins now is going to make a big difference in 6-12 months' time.
We are going to need to make sure these capabilities are built evenly across our onshore and offshore teams. In addition to our local team, we have an incredible team in Fiji and are launching other locations to help us scale and mitigate operational risks.
We have learnt that in a world of pandemics and unruly weather, you've got to be diverse and agile with customer support so that no matter what is happening, we are there for our customers when they need us. 
Which channels can customers use to interact with you? Are you looking to add to that mix in 2022?
We make ourselves very available for the MILKRUN community. We have a big social media presence so our customers love to chat with us in the DMs on our Instagram page. (If you haven't seen the MILKRUN Instagram, check it out for legendary content!)

When a customer uses our app they are on their phones so we also have ensured they can call or text us whenever they need. And of course, we have an email address too!

We are working on some other channels to launch soon but will continue to look at what our customers need and adjust accordingly.