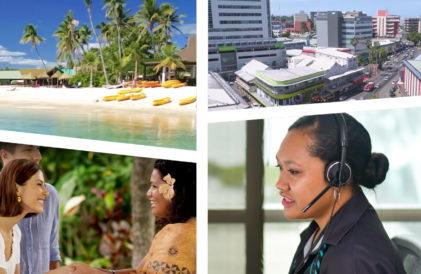 The island paradise of Fiji has come through COVID-19 largely unscathed and is ready to leverage its many natural advantages – customer service DNA from tourism, massive government backing and business incentives, dream location and time zone, superb modern infrastructure, and well educated workforce – to build its already booming BPO sector.
In this white paper* we look at:
– What makes Fiji a promising offshore destination for Australian and New Zealand companies
– What COVID-19 taught companies about how they need to restructure their outsourcing operations to have a better balance between onshore, offshore, and nearshore – and in-house
– The type of BPO work that is being placed in Fiji and why the country is uniquely placed to handle it.
*This content has been authored by a third party who will receive your contact details.