Behind the scenes of customer service at I-MED Radiology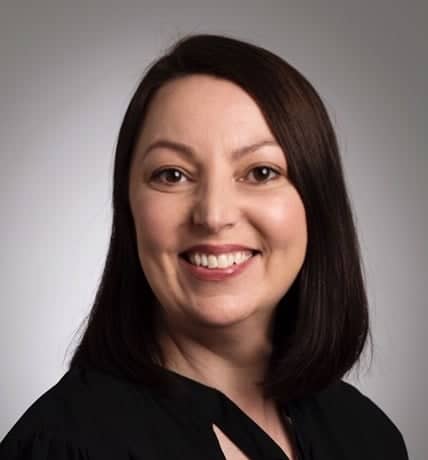 We talk everything customer in this exclusive interview with Susie Morgan, National Contact Centre Manager at I-MED Radiology.
What does the contact centre at I-MED Radiology look like, pre-COVID and now?
I-MED Radiology has clinics in every state and territory, supported by a broadly distributed contact centre model. Nearly all of our 35 contact centres are located within clinics and each contact centre services a cluster of between 5 and 15 clinics.  
While most of our team are dedicated agents, about 25% of our staff rotate through contact centre shifts and reception shifts on a weekly basis. Our business growth and recent digitisation means that such a dispersed model isn't ideal for our business or our customers into the future. We're currently exploring ways of leveraging the size of our network to achieve better service outcomes for our customers.
What was your highest priority project this year? 
We've recently started our contact centre optimisation project, which is critical to our business. I-MED Radiology has grown rapidly over the last few years and is set to continue that trajectory and our contact centres must be positioned to support that growth.  
As well as consolidating some of our queues, we are re-aligning our contact centre leadership structure, redesigning our IVR and call structure and standardising processes. 
The optimisation project also enables I-MED's broader digital strategy. I-MED was the first radiology company to provide online bookings and earlier this year we launched a fully integrated online referral platform. Our contact centres are at the forefront of our digital expansion. With the shift towards digital channels, the work performed in the contact centre looks quite different to a year ago. I-MED has recognised that the role of the Contact Centre Agent requires a distinct set of skills and knowledge. It's a big cultural change for our business and we'll need to work closely with our internal stakeholders throughout the transition.
What sort of impact has COVID had on I-MED Radiology's business and customers? 
As an essential service, I-MED Radiology has continued to operate throughout the COVID pandemic and like most health care providers, we were challenged by how quickly we had to respond to information that was evolving daily. I-MED very quickly established a COVID Committee which ensured that safety information provided to patients, referring doctors and staff was consistent and timely. I worked closely with our National Quality and Safety Manager to make sure that our Contact Centres were equipped with patient screening questions and triage processes so that patients could still access services in a COVID-safe way. 
Operationally it was very challenging for our Contact Centre teams. We were particularly concerned about extended school closures and how that would impact our Contact Centre workforce, a large proportion of whom are primary carers of children.
We hadn't used work-from-home arrangements before, so we rapidly set up the system requirements and policies to "switch-on" work-from-home for affected agents as needed. It worked well for us and we will continue to use it to support our expansion needs. 
I am incredibly grateful that my team and I work in an environment that was not subjected to a full-scale or long-term shutdown. I really feel for our Contact Centre colleagues in industries that are still heavily impacted and hope they can return to some normality soon.
What unique challenges do you face leading contact centres in a healthcare environment?  
I've found the complexity of healthcare makes it challenging, but also really interesting. The healthcare system is difficult for consumers to navigate and when you overlay that with the emotional element for patients, it becomes a challenging yet extremely rewarding service environment. 
However, when I talk to other Contact Centre leaders, our issues are universal. I've found that most service environments have their challenges, and as we digitise and automate more transactions, contact centres have increasingly become the hub for problem solving and complex case resolution. This kind of environment increases the emotional burden on our teams, making it even more important to communicate a clear vision and purpose to them. Having a strong sense of meaning and impact is vital in keeping any team focused and engaged – particularly in complex environments. Our contact centre agents and leaders know how important their roles are to the business and our stakeholders and they understand the impact they have on patient safety and health outcomes.  
What are the key metrics you use to measure customer satisfaction?  
Our key customer segments are medical practitioners who refer their patients to I-MED Radiology, plus the patients themselves. I-MED has always had a strong focus on referring doctors, with a regular survey to make sure we're meeting their expectations from a clinical and service perspective.  
We measure NPS regularly for patients who have used our online booking system, and also need to explore opportunities to better understand how patients experience other touchpoints.  
Within our contact centres, the Transformation Project will enable us to respond to patient feedback in a more targeted way, so I am looking forward to expanding our patient feedback program. 
At the moment our call quality monitoring is predominantly used as a coaching tool, but as our transformation progresses we will implement a more robust quality program to truly measure our performance and improvements. 
What sort of technologies power your customer service? 
We use an on-premise solution for the contact centre. It's been a very stable performer and provides the flexibility to configure to our clinics' local needs. Radiology is very complex, with over 800 different procedures/scans covered under Medicare, so ensuring that the right procedure is booked, with the correct billing and patient preparation is not a simple task. We've used a Knowledge Management System for over four years now and it's been essential as both a call management tool and a training resource. 
Having worked across several industries, my experience with healthcare is that, while our clinical tools are on the cutting edge of technology, the healthcare industry has been a bit slower to adopt digital customer service delivery. I-MED partnered with an external vendor to help us digitise our complex booking and referral processes. The platform has provided operational efficiencies, but more importantly made it easier for patients and referrers to access our services and support their health journey. 
Related Content
2021 Guide to Technology for Contact Centres and Customer Experience