How Hollard Insurance is ensuring success in customer and employee experience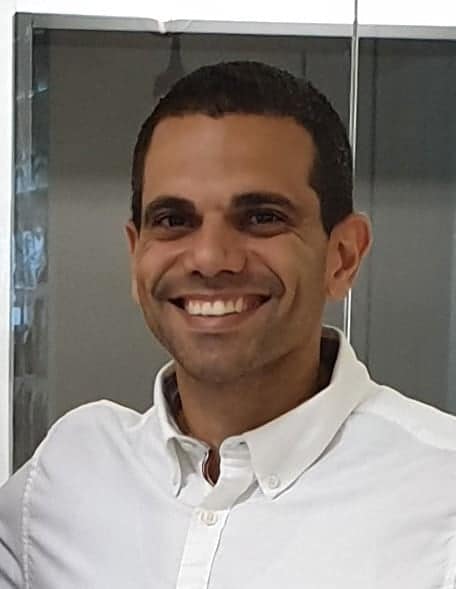 Hollard Insurance is an award-winning challenger serving the Australian market with a wide range of insurance products. Angelo Azar, Head of Operations for the Personal Lines division, shares their key metrics for success, most exciting digital transformation initiative, and recipe for a differentiated yet consistent omni-channel customer experience.
How does Hollard Personal Lines differentiate its customer experience?
Hollard Personal Lines has a focus on empowering our people to do the right thing by customers. With an entrepreneurial spirit at the heart of our business, we've been able to be pretty nimble in responding to the needs of our customers and broader communities.
It's important to us to continually understand our customers and what matters most to them. This drives our priorities both at a strategic and tactical level, from the creation of products through to the modification of everyday processes. We'd like to think we're quite innovative in terms of our speed to adapt. An example is how we respond to natural weather events and having processes built quickly to support customers, such as fast-tracking claims support, setting up assessment centres for bulk claims management, and ensuring we have people on the ground when it makes sense. In recent catastrophes, customers have shared with us their positive view of these experiences and we've been fortunate to have customers from competitor brands introduce themselves at these centres and ask how they can become a customer of ours too. Ultimately, part of our competitive advantage is our ability to change processes quickly to meet the changing needs of our people and customers.
Further, we aim to differentiate customer experience through focus on our people. Prioritising the needs and development of our people is our most reliable guarantee that customers will receive a positive and consistent experience. This is driven through the maturity of our people-led leadership routines, which range from individual coaching through to periodic formalised and scheduled catchups with me to discuss what people like and dislike about being a Hollardite. The evolution of our operating rhythm has contributed significantly to improvements across two of our most important people related metrics: turnover and employee net promoter score. In the last 3½ years across Operations, turnover has improved from around 60% to 11% and eNPS has improved from -10 (yes, negative) to consistently above +30 and upwards of +50. The consistent focus on our people, which is validated through these metrics, helps ensure that we have a place people enjoy working at and therefore impart that onto our customers, in line with our Operations Vision of 'Happy People Helping Customers'.
What is the most exciting digital transformation project you'd like to highlight, and what was its impact?
Building our self-serve capability online for customers, particularly from a Claims perspective. Giving customers the ability to service and lodge a claim through a secure portal online provides a suite of benefits, including speed and flexibility. This also allows our people to invest their time in building value-add relationships with customers and typically we'd follow up on the interaction through a call to ensure the customer is confident of next steps, particularly through the claims process. These portals have been designed to be user-friendly across multiple devices and provide customers with the relevant information for the selected stage of their interaction, as we do know that questions can arise as a customer progresses through their experience. Introducing self-serve lodgements has helped keep call volumes lower whilst the business has continued to grow, so that effort can be reinvested into the management of existing claims, improved customer communications and further people development, to continually improve our customer service delivery.
What are the most important metrics for success in your sales and service operation?
Within Hollard Operations are functions across sales, service, claims lodgement, Home & Motor claims management, supplier management and more than 15 supporting functions that enable these to flow through smoothly. The consistent measure across all these functions is that of Customer. We capture Net Promoter Score and Customer Satisfaction through a post-interaction survey sent to customers. The feedback from these surveys serves as input to both immediate coaching to individuals and to key priorities internally for product and service reviews.
How do you ensure a seamless claims experience from the contact centre through to back office?
Our ultimate goal is to provide a seamless omni-channel claims experience. This is an ongoing evolution and one which we continually modify based on customer and supplier feedback. We never really believe this is a completed piece of work as there are changes in expectations and service offerings, which we incorporate into our planning.
We aim to do a few simple things right:
Standardising processes so that they are easy to follow and support the end-goal, which is to have a claim finalised in an appropriate and timely fashion.
Removing complex language and steps within claims so that our people and suppliers are empowered to make decisions to move things forward.
Keeping our people and customers informed of claims updates so that we can maintain confidence things are on track.
We've also empowered our senior staff to use their judgement to be able to make financial decisions for better customer outcomes that don't strictly align to our policies, taking into account individual circumstances, or any circumstances that require good human judgement. This means that we can cut down unnecessary handovers and approvals, and provide a timely response to our customers.
In any process, there are risks that things can go wrong; we aim to reduce this risk but also introduce escalation processes so that if something doesn't go according to plan, we can intervene quickly and bring it back on the happy path.
What has been your experience, and your customers' experience, with offshore call centres?
We work closely with a call centre in South Africa. This started 3 years ago with a pilot to assess customer fit while we worked on optimising our models across technology and operating routines. Our experience, as well as that of our customers, has been quite positive. Having an offshore partner has allowed us to improve business continuity, customer availability, benchmarking of results and reinvestment into additional people in our business.
I wouldn't generalise that all offshore call centres offer the same experience as one another and think it's important that as part of any decision to outsource, a business has clear measures of success in place and selection criteria aligned to customer expectations.
How did you manage change through Covid-19?
COVID-19 certainly sent a huge shockwave. Reflecting on our own experience through the number of changes we worked through, the constant themes were centred on our people and our customers; prioritising safety, removing as much uncertainty as possible, and ensuring that our services remained available. We were blessed to have a "Flex Both Ways" program set up in advance of COVID-19 to support flexible work arrangements, including working from home, which obviously had to be scaled quickly once it became clear that a pandemic was upon us.
It's been important to us to keep lines of communication open, from our CEO to all levels of leadership and throughout the organisation, so that people were aware of our decisions and relevant actions. Key early focuses were on business continuity, leveraging sites across Sydney and offshore while we set up 100% of our team to work from home. Over time, our focus has moved to leadership support and coaching so that we can maintain high levels of morale and development for people across all our teams.