Outsourcing
How one education company successfully pivoted operations during Covid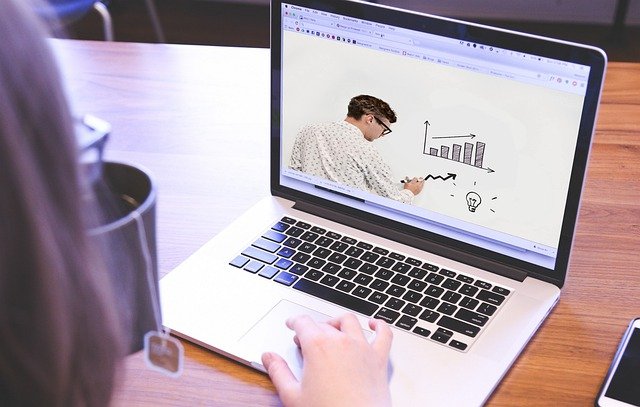 Education was one of the hardest hit sectors in Australia during Covid. Through an innovative approach to cost reduction and course delivery, Gradability – Australia's largest dedicated graduate employability specialist – is now poised for future growth. Steve Culpeper is Head of Operations and provides this exclusive interview to Matchboard.
With your customers being international students, how did you adapt your service delivery model during Covid?
As with many other industries and businesses, we needed to review the impact Covid lockdowns would have on our brands – Performance Education and Gradability – both from a student intake and overall financial perspective.  With many international students in Australia studying IT and Accounting, we ensured we were "right-sized" for projected intakes. This was done early in the piece. The changes implemented included moving to remote learning via Zoom (within 24 hours of a national lockdown), the hiring of labour from Fiji, as well as developing and implementing e-learning in parts of our course. All these strategies ensured that we could operate smoothly during lockdown without further changes over the following 18 months.
What cost containment initiatives did you put in place in your operations through the pandemic?
E-learning allowed us to provide students with 20% of our course content as self-learning. This enabled us to review our delivery operating model to better suit the reduction in student numbers. We reviewed our transactional services and looked at what was core and key to success versus simple repetitive tasks. With that, we moved the more simple high volume and low in complexity tasks to a labour leading staffing model in Fiji. This means we still manage this portfolio direct by utilising highly skilled team members in Fiji at a cost-effective rate. This has proven successful. We started with a team of two in June and have grown to eight some six months later.
Request Pricing for Fiji Outsourcing
What has been your experience of outsourcing contact centre or back office functions?
Our back office functions are high in complexity and low in volume, we have found that using the team in Fiji has been beneficial to meeting student demand. Along with changes in scope to the way we operate and increased transactional governance, we have been commercially adaptable and fast to make changes. Student sentiment and satisfaction remains high and we have had NO student complaints during transition to Fiji staffing.
Given the current labour and skills shortage in Australia, what role do you play in linking international students to employment opportunities?
Our international students are Australian graduates in IT & Accounting. One of our key offerings to students is Internships – a type of "work integrated learning (WIL)". 1 in 3 students is offered a permanent role with their internship host company. This compelling statistic demonstrates the key learnings students take away from our program to assist them in solidifying permanent employment in their field. We are excited to now be part of Online Education Services (OES) and further developing our domestic Work Integrated Learning program to align with OES student offerings. 
What are your thoughts on the environment for customer acquisition in 2022? Will you be adapting your strategy in any way?
We will continue to adapt as the market dictates. We are seeing favourable student numbers currently and trust this trend will continue with international borders opening and the first of international students already arriving. 
Complimentary resources:
Ebook: How Fiji stacks up as an outsourcing destination versus the Philippines
White paper: Fiji – a safe haven for contact centre, back office and digital outsourcing