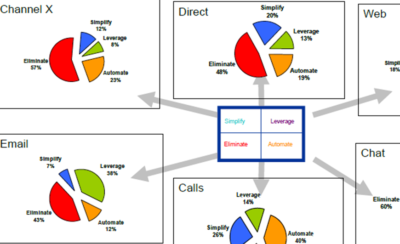 The advent of self-service, apps and social media was supposed to dramatically reduce the size of contact centres and traffic in shopfronts. However many organisations report growth in demand and headcount to service it. This paper* explores the key reasons for "failure demand" in a multi-channel world, and 3 things we can do to address it.
One of the strategies for success is measuring and understanding demand across all channels of customer interaction, through consistent, accurate reporting, and flowcharting the journey from request to resolution. Secondly, it's important to drive customers to the most efficient channels to minimise mess.
*This content has been authored by a third party who will receive your contact details.