Interview with Jason Murray: Chief of Member Experience at QSuper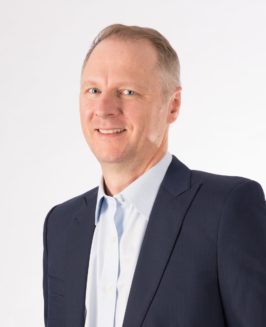 "We're one of Australia's oldest and largest super funds, and our members have come first for over 100 years." These words on the website of QSuper echo the company's passion and commitment to provide excellent service and outcomes for its members. In this exclusive interview with Matchboard, Jason Murray sheds light on QSuper's success metrics and differentiated member value proposition. 
What programs does QSuper have in place to gather insights from members?
We are in a constant conversation with our members.  More than 40,000 members attended one of our financial education seminars last financial year, our Brisbane-based Contact Centre took around half a million calls, our Member Centres had more than 20,000 visits, and the majority of our members transact online with us.  All of these interactions are valuable, and we have internal systems to capture the insights from all channels.
We also utilise structured financial wellbeing surveys and ongoing voice of customer data to generate insights that are used to inform our approaches and products.  We share insights with our employers so they can gain a better understanding of how to support the financial wellbeing of their employees in the workplace. 
Importantly, we also seek insight and feedback from our employers and unions who are important partners in the superannuation equation.
How does QSuper leverage technology, such as analytics or AI, to deeply understand members and anticipate their needs?
The majority of our members are registered online, and the past year has seen a 37% increase in members who log in more than once a month, we have also seen 53% more pages visits per session and 21% more members receiving personal advice through online channels. We are focused on building the engagement. We are also in the early stages of investing in AI.  This exploration is currently focussed on using AI natural language processing and machine learning to upskill our staff so they can have more meaningful conversations with members, more often.
Which success metrics are the most important to QSuper in terms of member experience?
Quite simply, are our members satisfied? Are they staying with us and are they happy with the performance of their investments and the services we give them? Do they feel confident in their financial wellbeing?
These measures are reflected both in our Net Promoter Score and by Roy Morgan, which ranked QSuper as highest across the 15 largest funds for member satisfaction and financial performance.  
Our biennial measurement of financial wellbeing also shows our members are both more confident and better equipped to manage their finances which helps them get to a more prosperous retirement; the most desirable member experience.
We also look at important measures of how we are performing. As an example, we know insurance is important to our members wellbeing, so our high acceptance rates for Income Protection, fast decision times and low levels of insurance dispute are a focus.
What do you think is the biggest consumer frustration with the super industry today and how is that being addressed?
The biggest frustration is not so much with the industry itself but with the continual prospect of rule changes in the system. We survey members regularly. Two-thirds of those aged over 55 are worried that either the pension age will change or the superannuation rules will change. This leads them to be concerned about whether they will have enough funds for retirement. It costs them peace of mind, both in retirement and in the years leading up to it.
In a highly regulated industry, what are the points of difference in QSuper's customer value proposition?
We are genuinely passionate about our members and that encourages us to be different for their purpose. Our investment strategy takes the same long-term approach to accumulating assets that members take to planning their own lives. Very few of our members will retire tomorrow, next month or next year so why should we invest as if they will?  This approach is supported by insurance products that protect our members' incomes, in turn, contributing to better retirement outcomes. And we are in front of members all the time with information and advice which informs their decision making.
As people become more educated about their options, is member retention a major challenge? If yes, how is QSuper responding?
QSuper has built a loyal membership which stays with us because of our value and our values. They see we are doing the right thing by them through strong returns and low fees and also doing the right thing in the communities they live and work – whether it's through partnerships that are combatting domestic violence, supporting the Royal Flying Doctor's Service or helping children recovering from illness. As for being educated about their options, we encourage it. The better educated a member is, the better chance they have of making their retirement years their best years. Combined, these approaches are giving us a high retention and member satisfaction rate.
Related Content