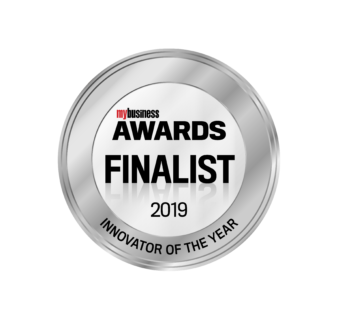 SYDNEY, AUSTRALIA — September 30, 2019 — Capping off a month of award wins, Matchboard was today announced finalist for Innovator of the Year in the My Business Awards 2019. The winner will be decided at a black-tie dinner on November 15 at The Star Sydney.
Managing Director, Sharon Melamed, said, "It's a proud moment to be shortlisted alongside some of the nation's most innovative companies. Matchboard has disrupted more than one industry with our online and offline matching platforms, and it's great to see our work being recognised in Australia's longest-running business awards program."
In November 2018, Optus named Matchboard Professional Services Business of the Year, and overall Australian Business of the Year across all 29 categories.
This month, Matchboard was also the recipient of a $10,000 "Grant for Growth" from global tax firm, H&R Block. And in the Which-50 Digital Experience awards, Matchboard was "highly commended" runner-up for Best Digital Commerce. Further, Melamed won the silver medal in the Digital Innovator of the Year category. This made Matchboard the only organisation to be honoured in two categories, despite stiff competition from many of Australia's largest companies and government agencies.