Outsourcing
Meet Cluey's Head of Operations, Namrata Agarwal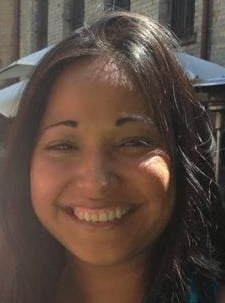 Namrata Agarwal was one of Cluey Learning's earliest employees, joining in 2018, the year the online tutoring platform launched. Now a public company (ASX: CLU), Cluey has expanded beyond its home market of Australia and has delivered more than half a million tutoring sessions. In this exclusive interview with Matchboard, Namrata gives us an inside view into the startup's success.
What is the remit of the Operations team at Cluey?
To understand the Operations team remit, it's important to understand Cluey Learning's mission. We exist to empower and inspire students with knowledge and skills so they can thrive. We provide highly effective, curriculum-aligned tutoring programs under our expert quality assurance and supervision.
The Operations team plays a key role in supporting this by ensuring that all our key stakeholders are well cared for. We recruit and onboard enough qualified and engaging tutors to deliver all our learning sessions. We provide technical and customer support so students and tutors can overcome obstacles and attend their sessions on time, and we assist with self-service and supported options so parents and tutors can manage and engage with Cluey's service and platform.
What approaches have you used to manage the rapid growth of the business?
To create a framework that supports the differing needs of our customers and tutors, it was important for us to understand how they want to interact with us and what drivers lay behind them.
We began with a traditional call centre approach so we could develop this understanding while supporting stakeholder needs on a functional level. As our customer and tutor bases grew, we started to move towards self-service models that are better aligned with the needs and preferences of the two groups. Customers can now manage their service with autonomy, giving them control of their enrolments and schedules while saving time. More recently, we applied the same approach to tutors so they can better manage their engagement with us. This has allowed the core team to focus on value-add improvements that will continually adapt to the changing needs of our stakeholders.
Which tools are you using to enhance the student experience?
We build our own tools to manage the student learning experience. Our custom-made learning platform and targeted curriculum programs guide each student through their learning journey and provide structure for tutors as they respond to student needs. We also have a QA framework in place that ensures high-quality sessions are being delivered to support student learning. 
Students and parents have access to post session reporting through our customer hub where they can view goals and program coverage from past sessions. This also displays the curriculum areas of focus and the tutor feedback written after every session. Students can also provide their own written feedback, and this is also included in our reporting.
Our session-management tools allow parents to move booked sessions easily so students don't have to miss out or have learning disrupted by changing family schedules.
Which KPI do you keep your eye on the most?
We monitor a range of KPIs focused on the learning experience, customer experience and tutor experience. All three components are equally important to ensure we deliver a holistic service which really reinforces our goal of empowering and inspiring students with knowledge and skills so they can thrive.
What has been your experience leveraging resources offshore?
We've largely engaged offshore resources in areas such as administration and technology. Leveraging these resources in the right contexts has yielded excellent results for us. It has enabled us to attract talent, which has been harder to access in the local market due to the tight labour conditions and expand our ability to meet time-zones requirements across Australia and New Zealand.