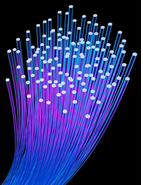 SYDNEY, AUSTRALIA — March 3, 2013 — Six-month old start-up Matchboard has launched "digital" and "data" categories on its free online platform matching buyers and suppliers. Companies can now enter their needs for a range of "digital" services – from web design to social media marketing and online advertising – and connect with a shortlist of suppliers to help.
Managing Director Sharon Melamed said, "The fastest growing channel for customer acquisition and customer service is online. So it was a logical step for us to add "Digital" to help companies quickly identify quality providers of digital marketing and other web services. For anyone that's used Google to try to find the right suppliers to meet their needs, it's typically a frustrating and time-consuming experience. Google is simply not designed to assess "who's the best supplier for you" and that's where Matchboard comes in. A company can enter its exact needs through our quick online questionnaires and the matching software locates suitable suppliers in the market."
Matchboard's digital category includes SEO (search engine optimisation), SEM (search engine
marketing), display ads, online lead generation, social media monitoring and marketing, Youtube video
and Facebook advertising, affiliate marketing consulting, enewsletter, eDM and web design services.
Also new to the matching service is a "Data" services category, where companies can find
suppliers for list rental, database cleansing and automated customer data validation services. "So often
companies forfeit revenue opportunities because they have incorrect or missing contact data for their
customers. We help fix this problem!" said Melamed.
Visit www.matchboard.com.au.
#########
Media inquiries:
Sharon Melamed, Managing Director
sharon@matchboard.com.au