Top 5 Customer Engagement Innovations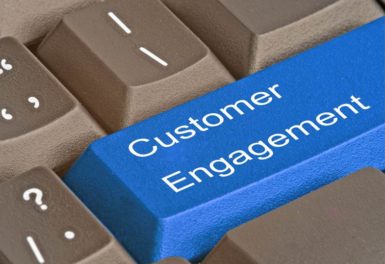 It's been a big year for creative new solutions in the customer engagement space. Matchboard has picked five top innovations which build bridges between the contact centre and marketing to deliver great customer experience – and business results.
Smart lead allocator
In a telemarketing environment, imagine a tool that enables you to get the right lead to the right sales person at the right time, and what's more, you only pay if you get an uplift in sales?  Now there's an off-the-shelf solution which offers exactly that. Contact centre agents are profiled against historical customer data using a range of agreed variables, such as customer location, age, marital status, gender, language, occupation. This profile is then matched against a profile of every new lead.  The system predicts a conversion rate for every agent against every lead. The leads are then allocated based on rules agreed with the organisation in order to maximise overall campaign conversion rate and efficiency. 
In every campaign, 30% of the leads are allocated randomly and 70% according to the model. Companies pay for the quantum difference between the conversion rate of the allocated group vs the control group. In other words, companies only pay for the additional sales generated  – a win/win commercial model. 
Not only does the technology enable smart lead allocation within a contact centre, it can actually be configured as a decision tool to determine whether the outbound contact centre or indeed another channel (eg. a retail shop) is better qualified to manage the lead. Request more information on smart lead allocator.
Personalised videos
One of Matchboard's most clicked and shared posts this year was an introduction to the concept of unique, personalised videos. This powerful new way to communicate with customers one on one has proven to dramatically increase customer engagement, build rapport and loyalty, while at the same time deflect service calls and reduce carbon footprint. Find out more about personalised videos here.
Call wait time diffuser
If there's one thing that unites customers around the world, it's an aversion to waiting a long time to speak to a call centre agent. So included in our top picks for innovation is a new interface which shows call wait times to visitors to your website. With statistics such as 52% of mobile ads resulting in a call, the power of this interface cannot be underestimated. If call wait times are long, visitors' expectations can be kept in check by knowing this upfront, and an alert can be offered when wait times fall below a given threshold, resulting in a better customer experience. Read more about how to diffuse call wait times.
Call tracker
Expenditure on digital marketing is exploding, and with that comes the benefits of being able to track and measure every aspect of campaign performance. With call tracking software, which can be quickly configured inside Google Analytics, it's possible to track which individual keywords or Adwords campaigns result in traffic to the call centre, and of these, which ones elicit the best sales results. Find out more about call tracking through Google here.
Proactive chat
Web chat has been around a long time as a customer service channel, with steady continuing adoption in markets such as Australia and the UK. The innovation lies in the application of chat to proactive lead generation, using smart algorithms and analytics to ensure the chat pop-up window is non-intrusive, a welcome offer of assistance and a positive customer experience. Discover five ways to engage your customers with web chat, or if you're ready to explore web chat software options, start here.
If you'd like to stay on top of more innovations in the customer experience, digital and contact centre world, subscribe to our monthly newsletter.