CX
McDonald's recipe for CX success in Australia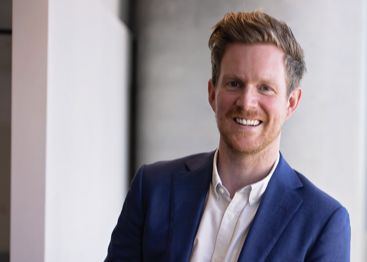 Michael Dominish is Australia's Head of Customer Experience at one of the world's most recognised brands: McDonald's. In this exclusive interview, Michael provides insight into how McDonald's is leading the way with its adoption of a multi-channel, customer-centric approach to service, leveraging the expertise of its global network and collaboration with local franchisees.
What are the key planks of customer experience at McDonald's?
Our customers are at the heart of McDonald's Australia. Over the years, we've continually innovated to meet the changing needs of our customers.
Our evolving CX strategy is designed around 3 pillars:
1. modernising the way we collect and action customer feedback – both the inner loop (i.e. actioning feedback to address restaurant level opportunities, or resolving issues in the right way), as well as the outer loop (i.e. system-wide opportunities, such as feedback on new packaging we trial, collecting actionable insight on seasons or new product launches)
2. our restaurant journey evolution: as we introduce new ordering and fulfilment channels, making sure we keep our customer and their journey at the centre
3. restaurant service culture: the human-to-human component of service delivery.
Which channels can customers receive services through?
We're focused on providing the best customer experience, whether that's in dine-in, drive-thru, digital or delivery. Many Macca's customers favour the convenience of drive-thru, whether it be ordering ahead on the MyMacca's app, or ordering on arrival. Dining rooms are also still a favourite, especially for families and those looking for a social occasion, with most restaurants having a Play Place and designated McCafé seating.
Increasingly, customers are opting for delivery, whether this be through the MyMacca's app where they can accrue and redeem loyalty points, or through one of our third partner delivery partners. In general, we're seeing a shift towards un-gated ordering across multiple channels that are becoming increasingly digital – a noticeable change from years gone by where you lined up and placed an order with a crew person.
How do you capture customer feedback and what is the process for actioning it?
By its very nature, most customers in the QSR category will provide on-the-spot feedback when at the restaurant, therefore resolution is dynamic and continuous. Restaurant leaders and crew are quick to adapt to live feedback, to ensure we're providing the best possible experience
We also provide multiple channels through which customers can leave feedback, resolve issues, or simply ask questions.
The Macca's Experience (MX) survey program, asks customers to rate their experience and visit across key experience drivers. This provides insight at a restaurant level to understand opportunities across areas such as ordering channel, time of day, day of week. It also provides rich insights at the macro-level into how certain products are performing.
Our dedicated Customer Service department also responds to enquiries, resolving issues and, similar to the MX program, we categorise feedback to know what our customers are reaching out about and to understand the opportunities.
We also receive customer feedback through our third-party delivery providers – this is a rich data source for us, especially as our partners are becoming the face-to-face with our customers.
What is your most important CX KPI?
McDonald's is well known for its principles of Quality, Service, Cleanliness and Values, which are closely tied to how we measure and improve the customer experiences. Customers are asked to rate their customer satisfaction when completing the MX survey, and we use top-box as our measure to track how we are performing across industry and other McDonald's markets globally.
Second to this, restaurant teams keep a close eye on their accuracy scores (customers are asked whether they got everything they were expecting when completing a survey), as accuracy is the single most significant determinant of experience.
Customers are also asked to rate satisfaction across the following experience drivers: food and beverage quality, speed of service, cleanliness, ease of ordering, and of course – service.
How is customer experience at Maccas in Australia different, if at all, to other locations? Are there global CX standards or is it more a decentralised model?
Our principles of Quality, Service, Cleanliness and Value are global, which means we can learn and leverage from colleagues around the globe as we look for opportunities to improve the customer experience. We're becoming a lot better at working cross-borders to solve valuable problems that we all face.
McDonald's Australia is one of the markets leading the integration of digital payments and self-service ordering within restaurants (kiosk, mobile app), which means we factor for this in our restaurant designs, which may vary from location to location around the world.
How does the franchise model play into your CX strategy?
The Macca's corporate and franchisee community work closely in developing and executing the CX strategy. This is done through close consultation with representative franchisees in the development of business cases, trials or pilots on any initiatives that comes out of the CX strategy. I also spend a lot of time with restaurant teams to understand key areas of opportunity, which is easily verified through our rich voice of customer data sources.
What technologies will you be leaning on in the future to ensure a world-class customer experience?
We're exploring ways that AI can assist in issue prevention and resolution, as well as supporting our restaurant managers and crew who are constantly served data and insights across multiple systems and platforms.
For our customers, we're evolving and enhancing our digital platforms to make the ordering and engagement experience even better.
Find trusted technology partners
Related Content